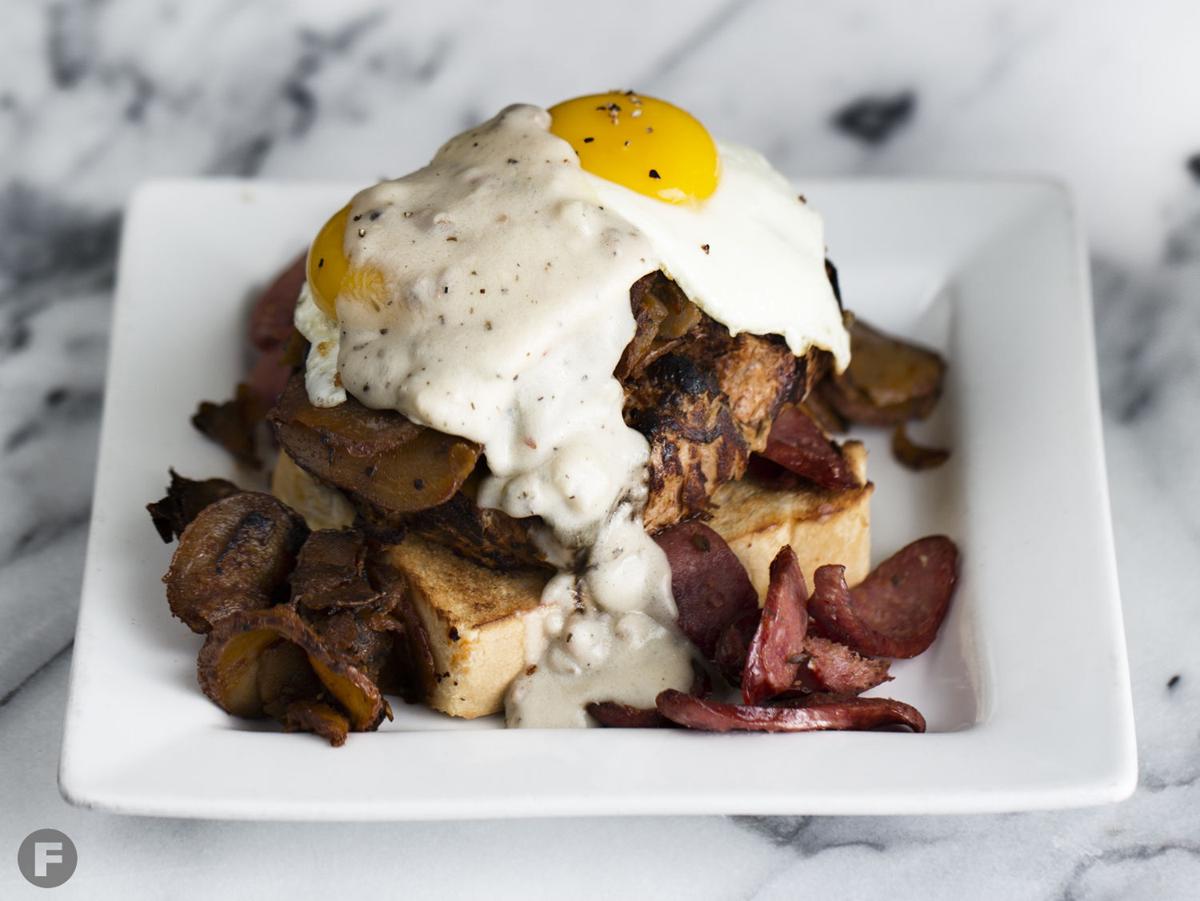 Brunch is about to get a whole lot bigger at one downtown restaurant. Rooster, the brunch spot from restaurateur Dave Bailey, is moving to the former home of The Dubliner at 1025 Washington Ave., as first reported by St. Louis Magazine.
"It's just gonna be a bigger and more functional space," Bailey says. "We've been downtown for 15 years and loved every minute of it. This is just an opportunity to up our game even more." 
The move will take Rooster's seating capacity for its menu of crêpes, sandwiches and scrambles from 180 to 215 seats. The new space also features an upstairs that will be available for reservations and private parties during regular service hours and in the evenings when the restaurant itself is closed. 
When it comes to the menu, Bailey says that there will be no changes right out of the gate, but as time goes on, the team will introduce new items at both the Downtown and South Grand locations. And they'll have the space to do it – he says the new kitchen is six or seven times the size of the kitchen at South Grand. 
The dining space promises to be more attractive and vibrant for customers, with a bar and community table in the center and any partition walls removed. "It's basically one, wide-open space," Bailey says. 
The new location is slated to open before Thanksgiving with as little close time as possible between the two spaces. According to Bailey, the current plan is to take three days in the middle of a week to move and acclimate the crew. 
"We won't miss a weekend," he says. 
Rooster, 1025 Washington Blvd., Downtown, St. Louis, roosterstl.com (opening November 2021)