During the Tuesday lunch rush at Juniper, chef-owner John Perkins was fielding curbside orders while packing up 30 boxes of food to deliver to BJC HeathCare workers. That's because, while working to keep his restaurant running amid COVID-19, Perkins has now dedicated himself to a second tall order: Meals for Meds, an online platform to feed the local healthcare professionals fighting on the frontlines.
The idea for the program started last week when Juniper delivered complementary food to workers at Barnes-Jewish Hospital. In talking with hospital personnel, Perkins was told that there was need for as many as 60 meals every day, but he was only able to provide half of that – 15 meals two times a day, four days a week. Undaunted, the chef guessed that other restaurant owners in town might be eager to pitch in, and just days later, he has recruited six eateries for the cause.
Alongside Juniper, hospital workers will now also receive meals from Chao Baan, Knead Bakehouse, Salt + Smoke, Guerrilla Street Food, Mission Taco Joint and West End Grill & Pub. Perkins is hopeful that more restaurants will come on board, too, so that the number of meals and area hospitals serviced can grow. In turn, he hopes that people will continue to order curbside pickup or delivery from all of the partnering restaurants so that those establishments can continue to provide free meals for heathcare workers.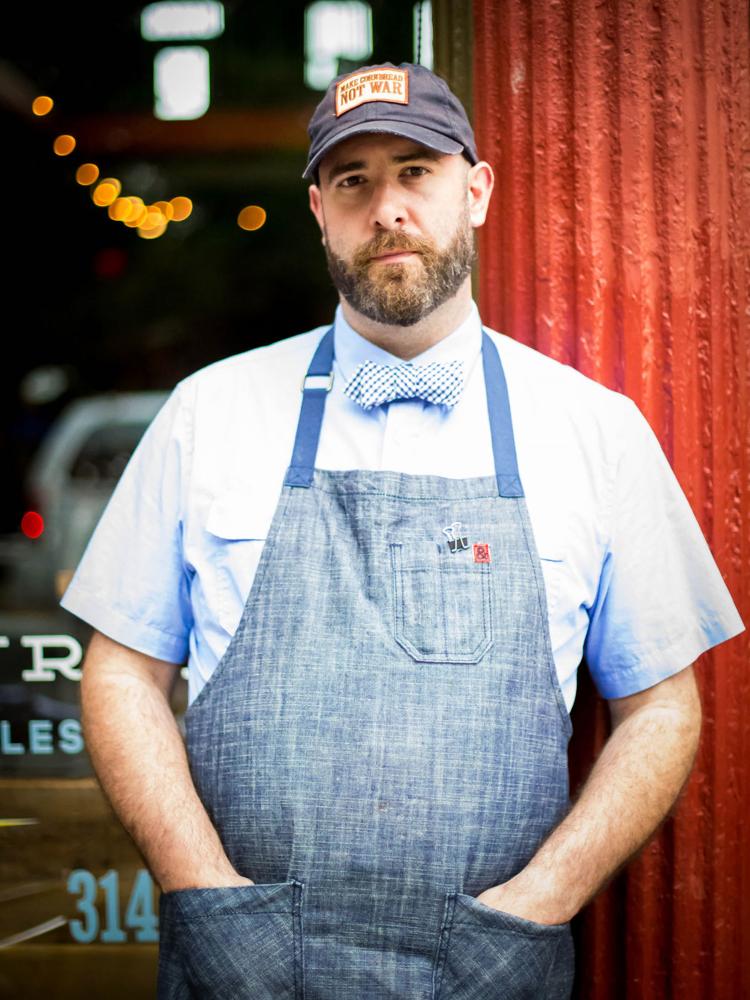 "What's growing quickly is the need [for meals at hospitals], which is good – we need to know where to provide meals – but what I'm trying to get to grow as equally quickly is the number of restaurants that want to participate," he says. 
Those interested in donating to Meals for Meds can visit its official website to share funds directly with restaurant partners. All of the money donated will be used to cover shifts for an entire floor of a hospital, and the hospitals will rotate weekly. If hospital personnel are interested in signing up for inclusion, they can submit a form via the same website. As Perkins says, the need from hospitals currently outstrips the number of restaurants participating, but he's hopeful that the situation will soon change.
"We really need all three parts for it to fully function," Perkins says. "All of these restaurants are showing their commitment to the community, and that builds goodwill for the future and goodwill for the moment. It's a commitment to the community, a way to say we're here for it and we support it. I think if it can all function together, it's a really positive, beneficial deal for everybody who wants to participate in it."
To help get the word out about Meals for Meds, Perkins has launched a separate Instagram account, @mealsformeds, where he's sharing photos of healthcare workers enjoying food deliveries from the program. Folks can also use the hashtag #mealsformeds and tag the page to share their own photos.
Although the program is still in its early days, Perkins has already seen an overwhelming response from healthcare workers, patients and their families. He recently received a private message on Instagram from the adult child of a COVID-19 patient at Barnes who wanted to donate to the cause.
"It was just neat to see that kind of response from someone who wasn't on the receiving end of a meal but indirectly was feeling the impact of it," Perkins says. "One of the things that made me fall in love with cooking in the first place was seeing somebody's joy eating food. The smile that it produces and the obvious pleasure that it creates. And so this is just another form of that. And it's kind of why we do this thing, is to feed and to nourish people."