When the Tower Grove Farmers' Market opened for the season this spring, things looked a little different at Kitchen Kulture's stand.
The line of prepared foods – ranging from bright yellow gazpacho to green tea soba noodles to bacon-Cheddar grits with local sorghum – featured a new name on the packaging. After eight seasons at the market, Kitchen Kulture owners Chris Meyer and Mike Miller have rebranded the line to Field to Fire.
The duo spent this past winter working on the new name and logo and initially planned to roll out the new brand at the first market of the season. When COVID-19 hit, the market pushed back its opening, and when it opened to the public a few weeks later, Meyer and Miller decided to just quietly explain the change to Kitchen Kulture's regulars.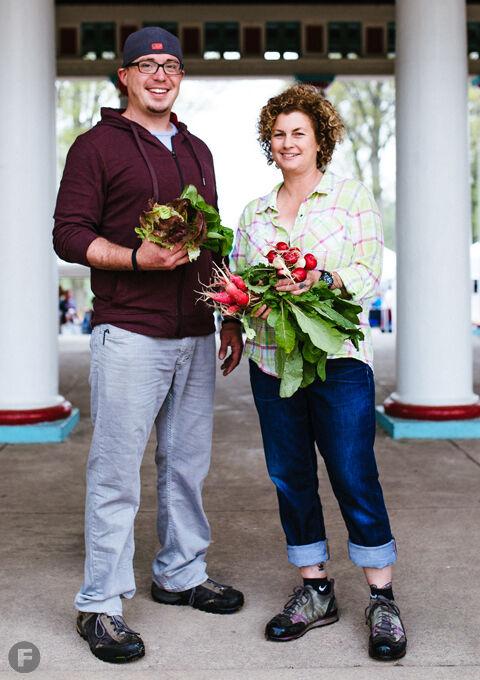 Now, as the pair prepares to roll out Field to Fire dishes in several Schnucks locations across the city, they're officially introducing the new brand. Miller says it's a change they've wanted to make for a long time; Kitchen Kulture originally started by selling restaurant-themed T-shirts at the farmers' markets, and has since grown to include a line of prepared foods featuring locally sourced ingredients as well as a brick-and-mortar location, Kounter Kulture, in Lindenwood Park. "The name didn't really speak to the sourcing and the thoughtfulness that goes into the food, so we wanted to rename and rebrand and draw attention to that," Miller says.
Field to Fire's prepared foods highlight fresh, seasonal and locally sourced ingredients, including braised pork mole rojo with Root + Holler pork, saag paneer with Marcoot Jersey Creamery paneer and Bloomsdale spinach and chicken and andouille gumbo with Buttonwood Farms chicken, just to name a few.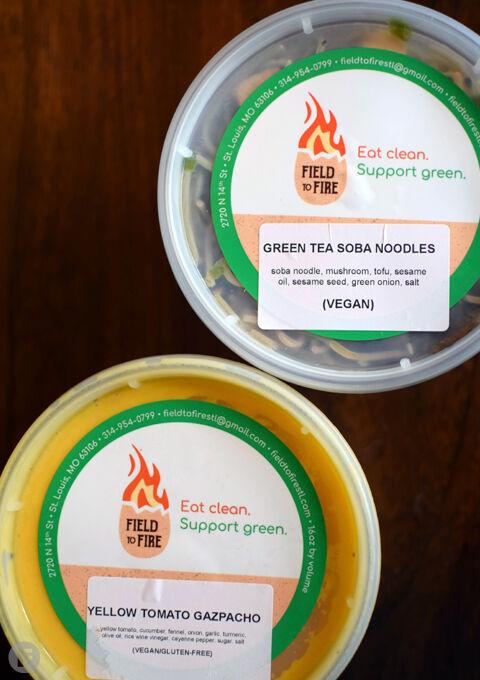 Shoppers can now expect to see some of Field to Fire's most popular dishes, including yellow gazpacho and green tea soba noodles with tofu and mushrooms, at a few area Schnucks locations, including Frontenac, Hampton Village, Kirkwood and Richmond Heights Center. Miller says the selection will expand over time, possibly including rice bowls and salads, but they wanted to start with some of their tried-and-true favorites (both of which also happen to be vegan).
"There's going to be a learning curve to figure out who our shopper is going to be – I think our Schnucks shopper is a going to be a little different from our shoppers at the farmers' market," he says. "People are also eating different right now, so we're just trying to figure out what people are grabbing from the grab-and-go section."
Field to Fire dishes are also available at Fairshares CSA, Old North Provisions and the Tower Grove Farmers Market, as well as Kounter Kulture. Meyer and Miller also hope to make online ordering available soon.
Kounter Kulture, kounterkulturestl.com