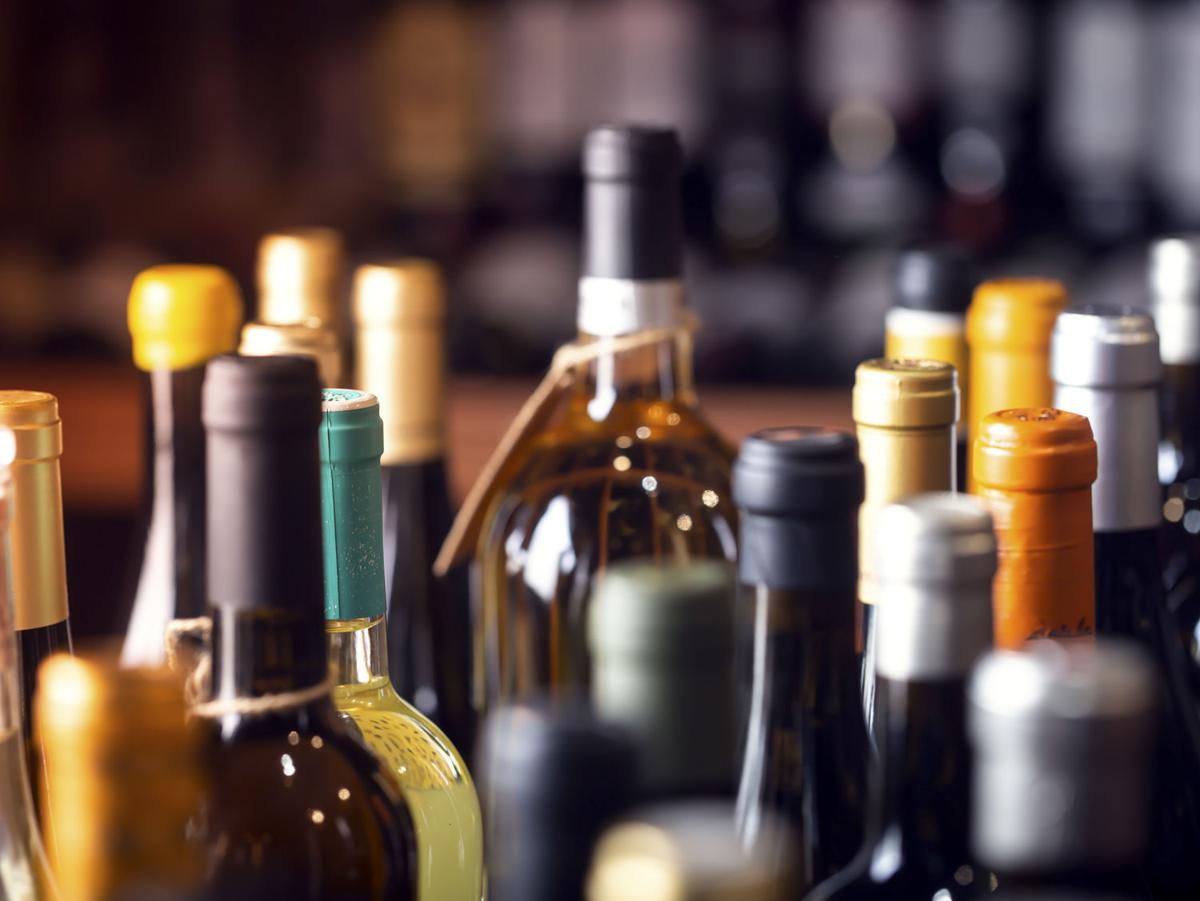 Leslie Newsam Goellner loves wine. She loves learning about wine, forming relationships with winemakers, tasting new vintages, and, maybe most of all, sharing all of that knowledge and love with guests at The Antler Room in Kansas City.
In a matter of hours last month, though, Goellner and her business partner and husband, Nick, chose to transform their full-service restaurant into a wine-focused bottle shop. The new format was adopted following the March 21 shelter-in-place order issued by Kansas City Mayor Quinton Lucas in response to the COVID-19 virus.
The restaurant, which is normally open Wednesday through Sunday, hosted its final day of dine-in serve the same day Lucas issued the order. By that Wednesday, the kitchen crew was pickling, dehydrating and preserving as many ingredients as possible to conserve what was on hand while Nick, the executive chef, worked to develop a new menu for curbside pickup orders and delivery.
Although the kitchen needed a minute to catch its breath before reopening, Goellner says it was much easier to immediately transition the wine list into a retail selection, or "bottle shop," of sorts, for customers. In shifting the restaurant's wine list to a retail bottle shop model for customers, the Goellners, like many restaurant owners across the country, are seeking an alternative revenue source during the pandemic. Unlike a finished dish, selling customers a bottle of wine costs a restaurant nothing, essentially, and therefore your purchasing power as a customer instantly helps the bottom line.
This benefits the restaurant, of course, but shopping a restaurant's wine list also offers customers the chance to purchase quality bottles that aren't always available in grocery stores or even specialty wine shops. At The Antler Room, that includes rarer selection of orange and rosé wines as well as bottles from small, independent producers. Those wines are being sold at lower costs than they would be in the dining room, too, affording customers a literal value.
"I think this is a time when people can experiment and get a bottle for less money that maybe they wouldn't normally be curious about, and now you can get it and not feel guilty about spending as much money on it at a restaurant," Goellner says. "Restaurants have access to different wines than retail [shops] do, so it's been fun giving people retail pricing for wines that they don't normally get, and then I get really excited being able to pick out wine for guests when they ask."
Goellner says that the new format was successful initially, but as customers became more cautious of leaving the house and business slowed, she had to become creative with ways to attract new clientele.
"The bottle shop was really fun the first week; people were coming in and buying just cases of wine," Goellner says. "The second week, things slowed down as far as that went, so we started thinking about how to keep the momentum going."
The popular restaurant is also offering a superb selection of wines, beers, bottled cocktails and sodas.
The solution for the kitchen was partnering with area favorite Harp Barbecue in Raytown, Missouri, to offer barbecue for curbside pickup on Fridays and Harp ribs on Saturdays in addition to The Antler Room's current sandwich-focused menu.
Behind the bar, Goellner made changes, too, including adding grab-and-go bottled cocktails (which were recently made temporarily legal in Missouri by order of Governor Mike Parson) and wine "flights" to the bottle shop. The plan was to whittle away as much of the bar's inventory as possible. "And not just by me," Goellner says with a laugh.
The bottled cocktails list is extensive, featuring a total of 14 craft options, with most of them available in three sizes (8, 12 and 16 ounces). Cocktails range from classics like a house Negroni and Lemon-Drop Martini to the Green Tea Sake with sesame syrup, dry Curaçao and lemon. The bottled cocktails now line the front window of the restaurant, allowing customers to quite literally window shop for booze.
The owners of Mission Taco Joint and Satchmo's Bar & Grill worked together to get a temporary suspension of the law prohibiting those sales.
For the wine flights, Goellner curates a selection of three bottles of wine under different themes. There is the Wishing for Warmer Weather flight, for example, which shares three bright, refreshing and fun wines, for $55 total, and the Still Getting Paid, which offers three higher-end classic offerings for $65.
"That's been really fun, introducing people to those wines, and then they'll call for another order and mention this particular bottle [from a flight and say,] 'I love that one. Can I have that included in my next flight?'" she says. "And I also get really excited to be able to pick out some wines... there's certain guests we have who will say, 'Oh, give me whatever you think I'd like; I want to spend $200. And so I put a bunch of different stuff together."
Goellner notes that one customer, in particular, who lives in the neighborhood, visits the restaurant over the weekend to stock up on wine for herself and one of her neighbors.
"She buys two bottles and she puts one on her neighbor's doorstep," Goellner says. "They're like across the street from each other, and then they drink across the street from each other. It's really cute."
Those sorts of stories are encouraging – and not just because they represent the community coming together to help one another during the pandemic, but because they show support for local restaurants during the most devastating period the industry has ever faced. In the weeks since COVID-19 has spread across Missouri, small, independent restaurants have struggled to survive.
Some, like The Antler Room, are holding on with curbside pickup food and beverage sales, but those are often just enough to keep the lights on. Still, supporting restaurants through alcohol purchases is a way to make your money go farther for these businesses, as those sales require far less work and time to prepare.
In mid-March, as it became clear that dine-in operations would soon cease at area restaurants, the team at Elmwood in Maplewood, Missouri, launched an online store. As of right now, that store now offers food orders for curbside pickup as well as wine, beer, cans of White Claw and bottled cocktails. For co-owner Chris Kelling, getting Elmwood's bar program up and running was just as critical as tailoring its food offerings for curbside pickup.
"We have a 26-foot-long bar, and we have [bar manager] Dave Greteman on the team, we have [advanced sommelier] Patricia Wamhoff on the team – the bar is a big focus of the restaurant," Kelling says. "And it's something we have on hand, so there's no further investment on our end."
On the cocktail side, Greteman has developed three bottled options: a house Negroni, Manhattan and a third rotating drink such as a spicy tequila tipple. Greteman has also assembled DIY cocktail kits for guests who'd rather try their hand at mixing up drinks at home.
Meanwhile, to better promote Elmwood's wine list – which represents mostly smaller producers in California as well as a few Italian offerings – Wamhoff is developing notes to accompany more than 60 wines.
Although she can't join you tableside to share her wine knowledge and tasting notes, Kelling is happy that guests can still get a little of that experience through those notes. The wines are offered at retail prices lower than what you'd spend inside the restaurant, too, which Kelling is happy to offer.
"We have some pretty cool wines, and to be able to offer them at a retail price is a bonus for us," Kelling says. "There's definitely stuff that we get, that restaurants get – and especially us specifically with our focus on small production wines – that you don't find in retail."
Kelling points to, for example, the 2017 Matthiasson Refosco, a red wine produced in Napa, as just one example of a rare find that's currently for sale at Elmwood. "We have the Matthiasson Refosco, and we got the only 12 bottles in St. Louis, so this was never available to any other restaurant let alone retail," Kelling says. "These aren't wines you're going to find wherever you're doing your grocery shopping."
Whether it be dinner for the whole family or a case of wine to keep your quarantine interesting, any purchase helps right now, of course. Kelling says that it's been a tough few weeks, but seeing the joy and generosity of the St. Louis community has made it just a little easier.
"We've been fortunate in that we've been doing enough to keep afloat and people have been really kind and generous, and I think that's sort of the most amazing part of all of this; everyone's been so gracious," Kelling says.
At Louie in Clayton, Missouri, owner Matt McGuire describes that same generosity of spirit among customers at his restaurant. Curbside pickup orders can't recoup the lost revenue that most restaurants are facing right now, but McGuire says business has been steady.
"Like just about everyone else, we're trying to make sure we make the best decisions every day, and so far so good," McGuire says. "So far we're doing OK – we mainly just miss the people."
Louie has been selling its wine alongside food orders for weeks, but it's only been in the past seven days or so that McGuire has ramped up promoting the list and strategizing how to maximize those purchases. So far the biggest challenge in that regard, he says, has been how to effectively translate Louie's selection of Italian wines.
The beloved DeMun restaurant is offering pizza, pasta and more to go.
"The conversation, especially for our list, because it's all Italian, hasn't been super straightforward," McGuire says. "And when you lose the server being able to talk about [wine] tableside or being able to bring somebody a taste of something, we lose a lot. So I think we've got to just highlight some producers that we like and believe in."
One such producer for McGuire is Marchesi di Gresy in Piedmont, a small, family-owned winery. He sources the winery's Barbera d'Asti at Louie, a wine he says he's been excited to recommend to customers recently.
"I know who they are," McGuire says. "It's a small producer in Piedmont, and their Barbera d'Asti  is super affordable, but it's also incredibly good. I'm going to feature that wine because I believe in the people. It's not like some large multinational corporation; they're real human beings and they make great wine."
McGuire is hopeful that as people stay home to slow the spread of the virus, they'll also have more time to slow down and appreciate a nice bottle of wine.
"I think there's an opportunity there where people are pausing a little more, and instead of it being like, like, 'OK, what do we need for dinner?' and then we go to the next thing, you can slow down and read about something in your pajamas," McGuire says. "You can read about a pretty cool Piedmontese winemaker. And we'll go from there."
The wine list at Louie is already exceedingly affordable considering the producers it features, yet wine orders for curbside pickup will see a further discount. McGuire isn't sure yet if Louie will jump on the bottled cocktails bandwagon – he says the restaurant has kept a small staff on-site so far to keep employees and customers safe, and he's reluctant to bring in someone from self-isolation to develop that menu.
For now, he's just excited to promote the wine offerings at Louie and share some of the wines and winemakers he loves with customers. Hopefully, he says, with some time to sip and learn more about wine and small producers, customers will develop the same affection.
"Once you get to spend time with them and drink them, you grow to appreciate them," McGuire says. "We're just in the middle of trying to figure it out for us, for what's right for our restaurant." 
Antler Room, 2506 Holmes, Longfellow, Kansas City, Missouri, 816.605.1967, theantlerroomkc.com
Elmwood, 2704 Sutton Blvd., Maplewood, Missouri, 314.261.4708, elmwoodstl.com
Louie, 706 DeMun Ave., Clayton, Missouri, 314.300.8188, louiedemun.com