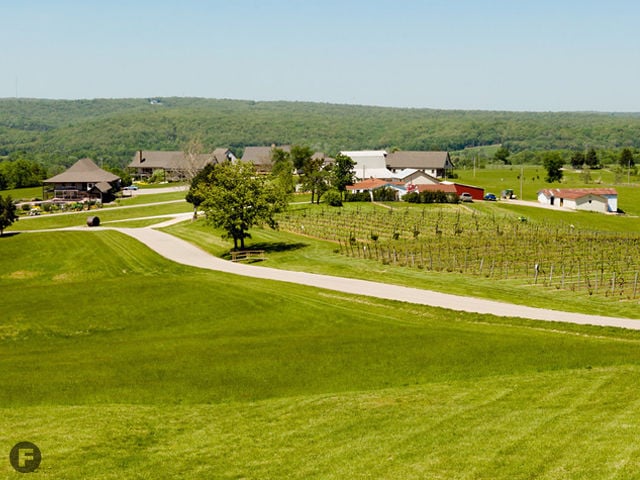 Hiking just got a little more luxurious thanks to Chaumette Vineyards and Winery. 
The Ste. Genevieve winery is now offering gourmet dining along its two-mile loop trail, dubbed the Norton Trail, through the new Chaumette Hiking Center. The Hiking Center tent, located on the patio of the winery's restaurant, The Grapevine Grill, will be a place to not only pick up meals for your hike but to learn about various hiking trails, the AllTrails app and "leave no trace" principles of hiking. 
"We're proud and excited to become a one-of-a-kind basecamp for some of the best hiking trails in Missouri," Chaumette owner Hank Johnson said in a press release. "Join us this summer in a way you never have before – on the trails!"
Prior to the day of a weekend hike – the center is only open Saturdays and Sundays from 10am to 2pm – potential explorers can call the winery to order meals, wine and reserve a private dining spot. After picking up their meal in an insulated backpack from the Hiking Center, guests can dine at one of the seven reserved spots, which vary from being located beside the vineyards, down by the lake or atop the nearby hill. Food options include a roasted turkey wrap, mixed green salad, hummus plate and more. 
Those looking to see more of Chaumette can also head to the Chardonel Trail, which connects the winery to nearby Charleville Winery & Brewery. 
Hiking meal orders and reservations can be placed by calling the winery at 573.747.1000. 
Chaumette Vineyards & Winery, 24345 State Route WW, 573.747.1000, chaumette.com