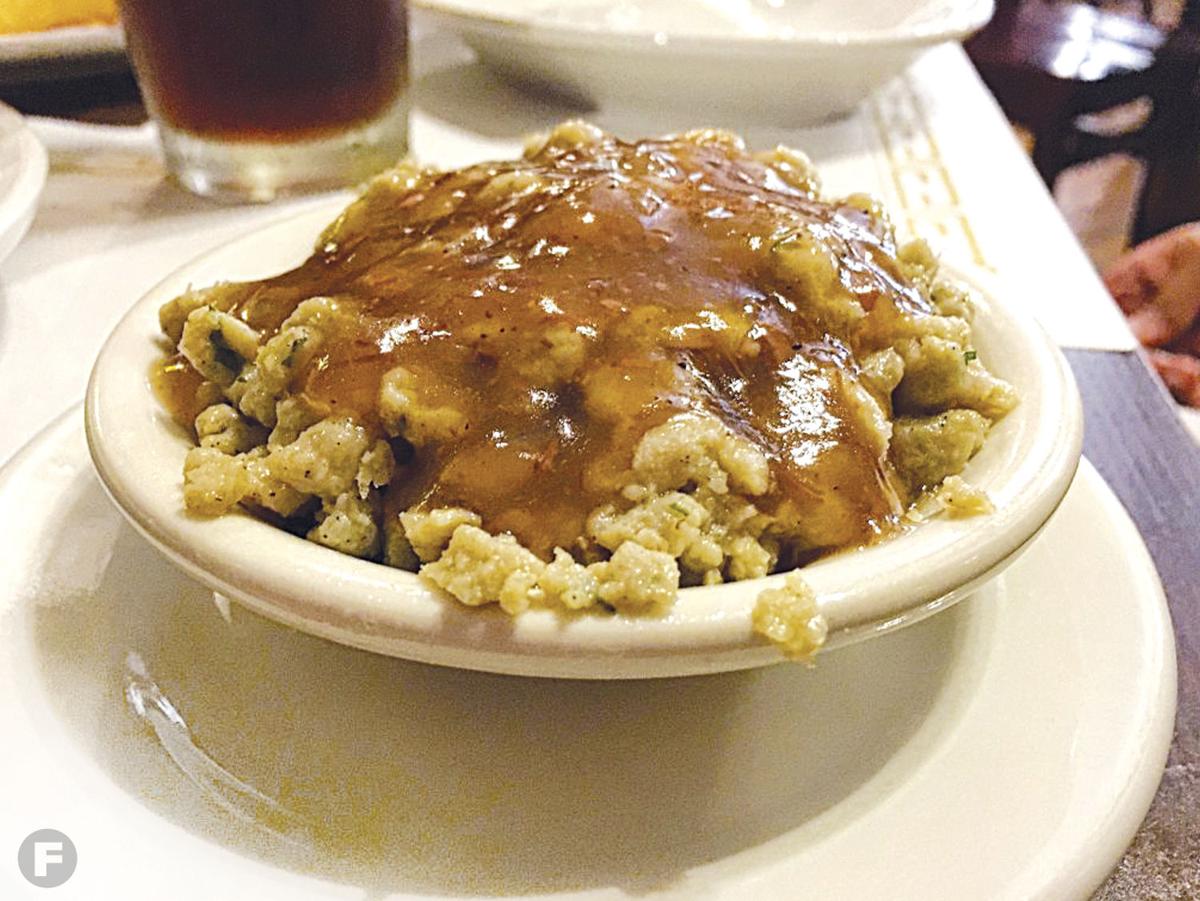 Step inside The Anvil Saloon & Restaurant, and you'll likely spot regulars huddled at the bar, fashioned from an old Mississippi River steamboat. Located in the heart of
Ste. Genevieve's town square, the traditional 19th-century décor befits the restaurant's down-home fare. Local favorites include The Anvil's famous beer-battered and deep-fried onion rings, pork tenderloin (available either grilled or breaded) and the most iconic of Ste. Gen specialties, braised liver dumplings smothered in gravy.
Be sure to save room for dessert, as The Anvil's pies are all housemade – we particularly like the coconut cream.
The Anvil Saloon & Restaurant, 46 S. Third St., Ste. Genevieve, Missouri, 573.883.7323, facebook.com/anvilsaloon