Springfield, Missouri's new ruby-red gem is up and running. Since its official opening last week, people have been flocking to Team Taco to get a taste of street tacos, nachos and Margaritas.
On your first visit, get a sample of at least three different tacos to discover your favorite. Currently, the menu's staple tacos include meat options like chicken, pork belly, brisket and ground beef, as well as a veggie taco with carrot and zucchini. All the tacos are topped with cilantro, lime, onion and cotija cheese on a yellow corn tortilla.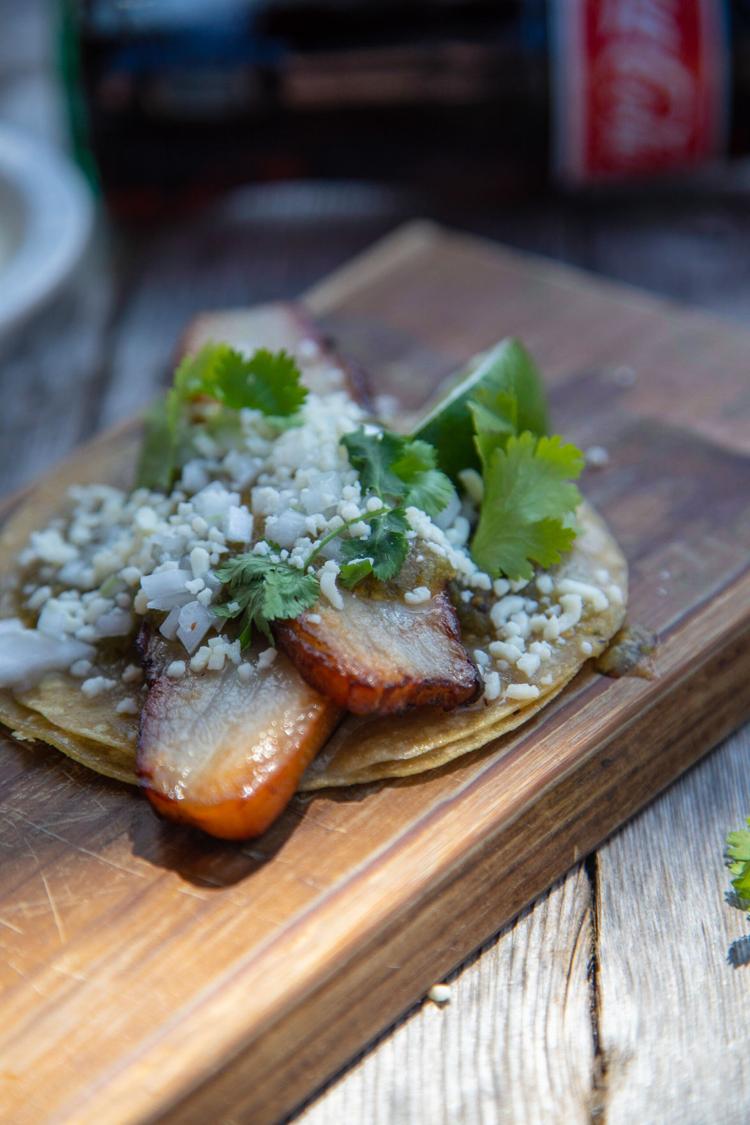 "We spent time just brainstorming ideas about what we love to eat and how we could incorporate it into a taco," says Team Taco chef and co-owner Daniel Stern. "Sometimes it's a particular hot sauce and sometimes it's an ingredient that we just love that creates inspiration for us."
Take your pick between eating outside on the patio surrounding a picturesque fountain, or sit inside and marvel at every little detail Sharon Taylor curated. When you step inside Team Taco, you'll first notice the space's elaborate red and white flooring paired with white walls for balance. Gaze up and you'll see turquoise, red and mustard yellow statement accents framing bronze and black pendant lights.
"I was inspired by so many places and designers," Taylor says, citing a church ceiling in Spain, restaurants in New York City and Chicago, director Wes Anderson and the well-known interior designer Kelly Wearstler as inspiration for Team Taco's interior.
Team Taco will be open Tuesday through Thursday from 11am to 9pm, Friday and Saturday from 11am to 11pm and Sunday from 11am to 9pm.
Team Taco, 1454 East Cherry St., Springfield, Missouri, facebook.com/teamtacosgf