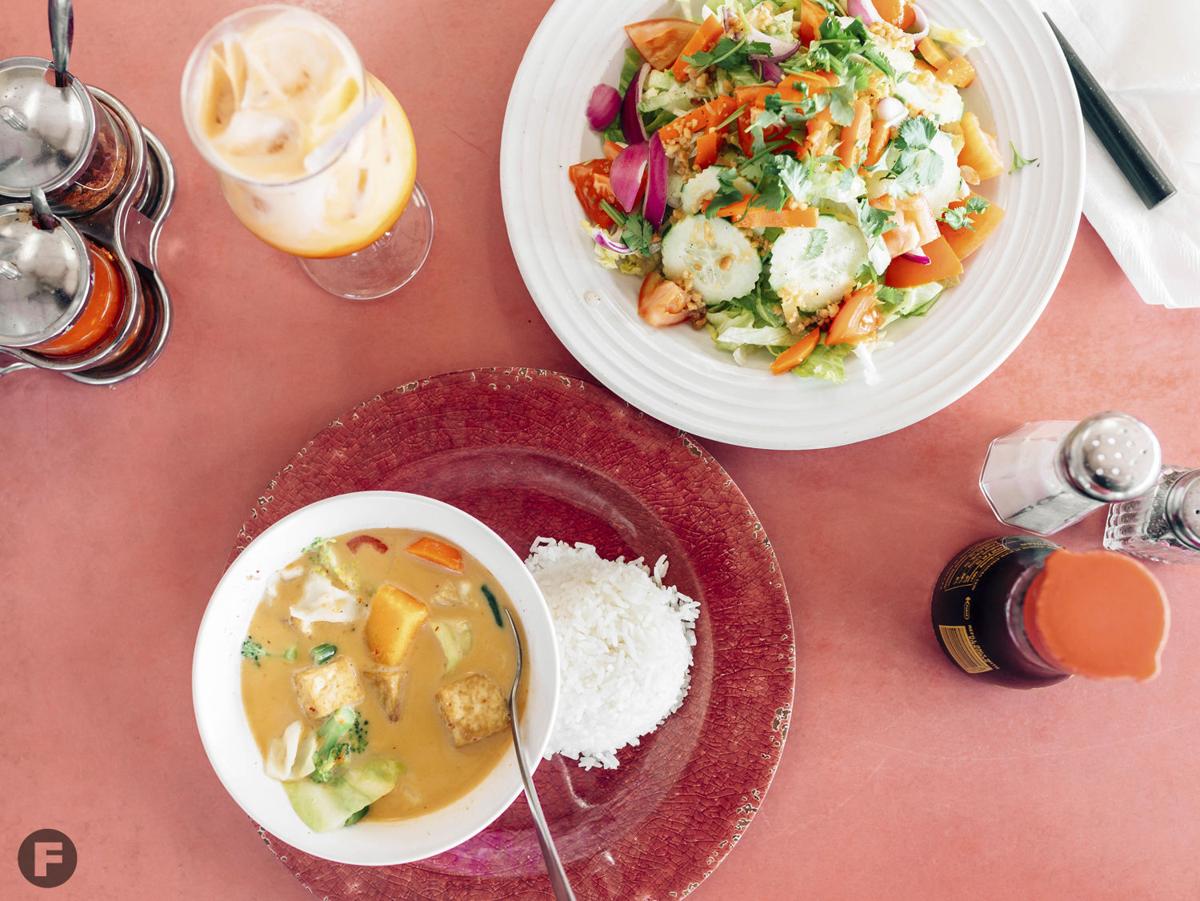 Restaurateur Patrick Nett has big plans for Thai Express in Springfield, Missouri.
The small but mighty Thai restaurant has been the talk of the town during the COVID-19 pandemic, offering affordable family takeout bundles of curry, stir-fry and fried chicken. Nett's desire to care for the community as well as his employees continues, so he plans to move the restaurant to a new location on West Republic Road and open additional locations across the Midwest.
"I want my long-term and loyal employees to have a comfortable career and a bright future ahead of them," Nett says. "It's hard to do that being employed at a small, local, fast-casual restaurant. I need to grow and expand to be able to offer more opportunities to my staff."
Nett plans to downsize the menu at the new location – although he will be adding a few new vegan dishes. Fan favorites, including the red curry, pad Thai and cashew chicken will remain, but the refined selection will allow Nett to focus on getting the highest-quality ingredients for every meal you have there.
"It's still the same restaurant, same staff, same recipes; [we're] just downsizing our menu in order to significantly upgrade the quality of the ingredients and make some of our dishes a little more authentic," he says. "But I don't want customers to be concerned – it won't change the flavor of the food. When I say 'authentic,' mostly it just means offering more condiments or upgrading some ingredients such as our rice."
The more condensed menu will also allow for faster service at Thai Express. And Nett is excited to attract new customers with the vegan dishes. "We take these things very seriously, and I'm proud to say we've worked really hard on making sure we can provide proper vegan dishes in our new restaurant," he says.
Currently, Thai Express at 948 S. Glenstone Avenue is still open for dine in and takeout. Expect the new location to debut this fall.
Thai Express, 2113 W. Republic Road (coming soon), Springfield, Missouri, 417.865.0101, facebook.com/417thaiexpress