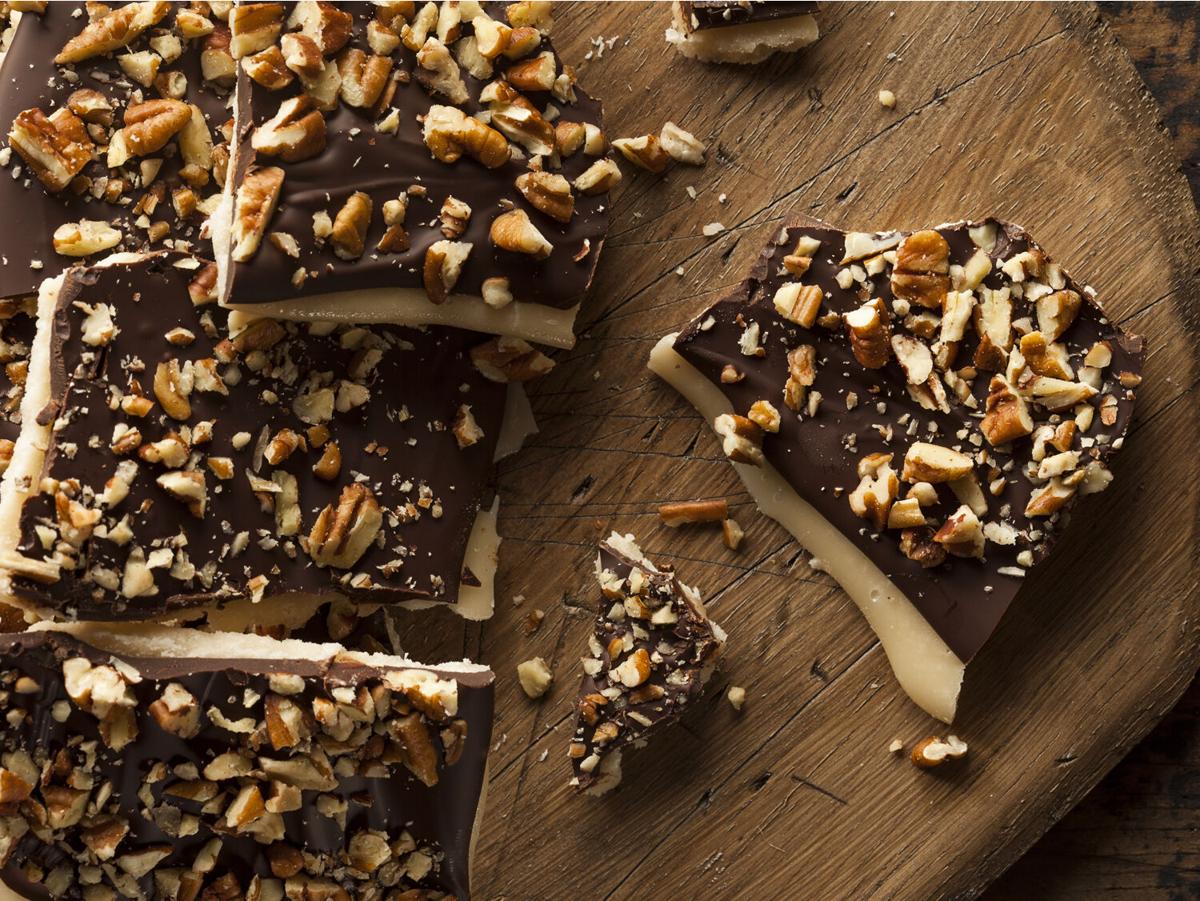 Elisabeth Graff has a unique work schedule. She wakes up at 4:30am and starts her job at UPS at 6am. At noon, she heads to her rented commercial kitchen space, where she spends the rest of the day surrounded by the heavenly aromas of chocolate and caramel.
Although she likes her day job, she has a soft spot for her candy business, Uncommon Confections in Springfield, Missouri.
In college, Graff started out making peanut brittle to delight her grandfather. Using a special technique, she's able to make it light and crispy so that it melts in your mouth instead of sticking in your teeth. From there, she toyed with toffee recipes, but it wasn't until she perfected a recipe for chipotle toffee that she was hooked – and so were her customers.
Friends and family couldn't get enough of her treats, and in April 2012, she launched Uncommon Confections.
Today, her line of products includes her signature peanut brittle, espresso bark, salted caramels and three kinds of buttery toffee: The classic is filled with toasted almonds and covered in rich dark chocolate, the chipotle gets its kick from chipotle peppers and the cinnamon features white chocolate. If you like cinnamon rolls – and who doesn't? – the latter is for you.
The ale and pretzel bites combine the salty crunch of pretzels and a soft caramel center flavored with a reduction made with beer from Public House Brewing Co. That and the toffee popcorn are fan favorites. Customers can even choose the types of chocolate and toffee that they want on the popcorn. "It's a mess to make, but people really like it," Graff says with a laugh.
Graff also makes peanut butter pretzels and hand-dipped pretzels with dark and white chocolate, which can be customized for businesses, weddings and other events.
From the beginning, Graff has offered the same lineup of treats. "I've kept things simple and stayed with these core products because it's been successful," she says. "If I have too many products and not enough people who want to buy them, I'm left holding the bag, literally."
Graff, like so many others, has experienced a drop in revenue because of the pandemic. She lost her wedding and event business, but she says her regulars have helped her through the past year. "I had one lady order 84 pounds of toffee in 1-pound bags," she remembers. "That was a fun order to put together."
While 84 pounds might be more toffee than you know what to do with, don't wait for a special occasion to treat yourself to one or two orders. Uncommon Confections sweets are available online as well as at Harter House and Hörrmann Meat Co.
Uncommon Confections, uncommonconfections.com