A bit of a hush fell over the Springfield, Missouri, restaurant scene this week: Wing Yin "David" Leong, known as the creator of Springfield's famed cashew chicken, has died at 99.
As originally reported by the Springfield News-Leader, the 99-year-old's death was confirmed in a public Facebook post Tuesday morning by his granddaughter. Leong would have turned 100 on August 18.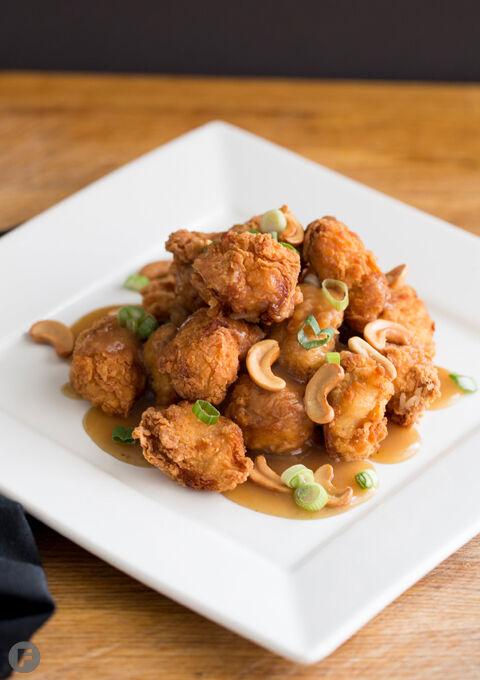 Leong immigrated to the United States in 1940 from Guangdong, China. He joined the U.S. Army in 1942 and learned English during boot camp. After his discharge from the Army, Leong worked at local restaurants until 1963, when he opened up Leong's Tea House, a 350-seat white-tablecloth restaurant on the edge of Springfield's south side.
That's where he created Springfield-style cashew chicken, which is made with deep-fried chicken and slathered in a brown gravy of soy sauce, oyster sauce and stock with green onions and halved cashews. Leong has received major acclaim for his creation, which has tantalized taste buds around the world for decades.
In 2013, he was recognized in the U.S. House of Representatives both for his military service and his creation of cashew chicken. He also received the Springfield Convention & Visitors Bureau Pinnacle Award in 2008.
Make the signature Springfield dish, straight from the recipe of the man who invented it. 
Leong will be sorely missed in Springfield's dining community – but his son, Wing Yee Leong, proudly carries his legacy as head chef at Leong's Asian Diner.
Leong's Asian Diner, 1540 W. Republic Road, Springfield, Missouri, 417.887.7500, leongsasiandiner.com