When you step inside Neighbor's Mill Bakery & Café's new location on East Sunshine in Springfield, Missouri, you'll notice a sweet smell. It's the scent of fresh cinnamon rolls and muffins wafting from the kitchen into the dining room. Staying true to the company's mission to provide made-in-house baked goods, Neighbor's Mill employees work hard in the new café's kitchen to provide customers with its signature delicacies.
Clif and Lauren Brown opened their second Neighbor's Mill location in Springfield on May 1, but the idea had been long in the making. As the couple watched the new development at the corner of National and Sunshine come together, they decided to reach out to the developer. The couple found that the new 3,000-square-foot-space was the right fit for their business.
The bakery mills its own grains on-site to use in its breads.
"We knew this corner was one of the last undeveloped corners in Springfield on such a busy intersection," Clif says. "We're hoping to attract foot traffic from the neighborhood and for it to become a community gathering place."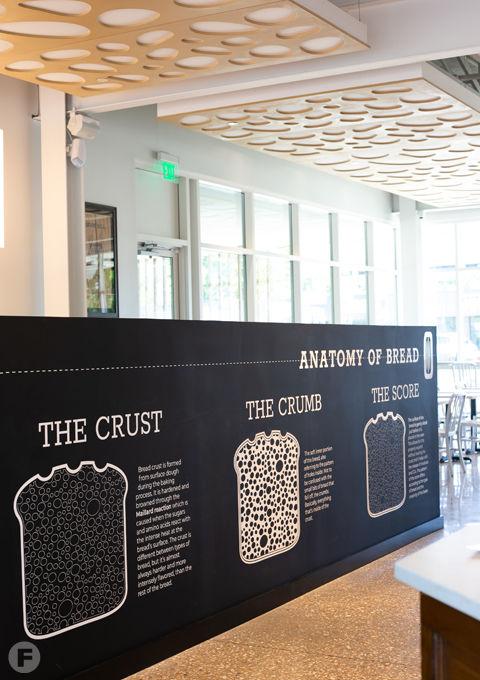 Diners will find all their same Independence location favorites at the Sunshine location. The menu features eight grilled sandwiches such as a French dip and Reuben, 10 cold sandwiches including a curried egg salad sandwich and pimento cheese sandwich, as well as salads and soup. Customers can also swing by to grab a made-from-scratch pastry and traditional espresso drink before work.
The interior combines a few rustic elements with minimalist Scandinavian design. Antique reclaimed doors line the front counter and modern light fixtures hang from an exposed ceiling. Whether you're grabbing lunch to-go or lingering with coffee and a croissant, this new location offers a retreat from a busy day.
Neighbor's Mill Bakery & Café, 1301 E. Sunshine, Suite 120, Springfield, neighborsmill.com