Donuts have been a way of life for the St. George family since 1971.
Charles and Katy St. George opened the first location of St. George's Donuts in Springfield, Missouri, and after Charles' death, Katy continued to run the business while raising six kids. Today, one of their sons, Nick St. George, owns the location on East Sunshine Street, which closed for renovations in January and reopened at the end of February with double the amount of space and a modern aesthetic.
Created by a local artist, a cheerful mural that reads "Make Life Sweeter" stretches across one wall, while rainbow-colored sprinkles dance across the wall opposite. And turquoise subway tile lines the wall behind the pastry case – perhaps catching your eye even before the donuts do.
"This [location] has been here for 26 years," says Nick. "We have a very loyal customer base. Sure, it was nerve-racking to spend so much on the expansion, but we are an established business and our customers will continue to support us."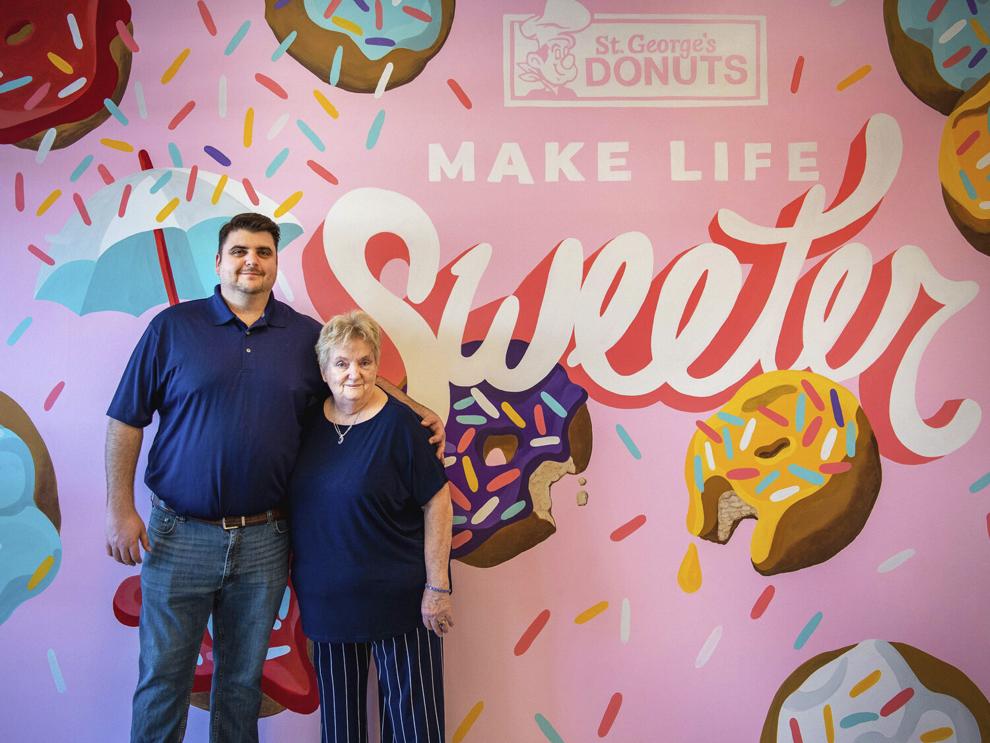 The space might have gotten a facelift, but the treats were too good to alter. All the donuts, pastries, icings and glazes are made from scratch using classic pastry techniques. Nick estimates that he makes 60 types of donuts a day, including various flavors of old-fashioned cake donuts, which are the shop's specialty.
"We never sell a day-old donut," says Nick. "I'm committed to that."
The blueberry donut – which gets a lemon glaze in the summer – is a particularly popular option, but we also recommend the chocolate raised, the red velvet cake, the caramel nut and the twist.
Nick's personal favorite? "Whatever hot one is coming out," he says. "We also have a donut hole addiction around here."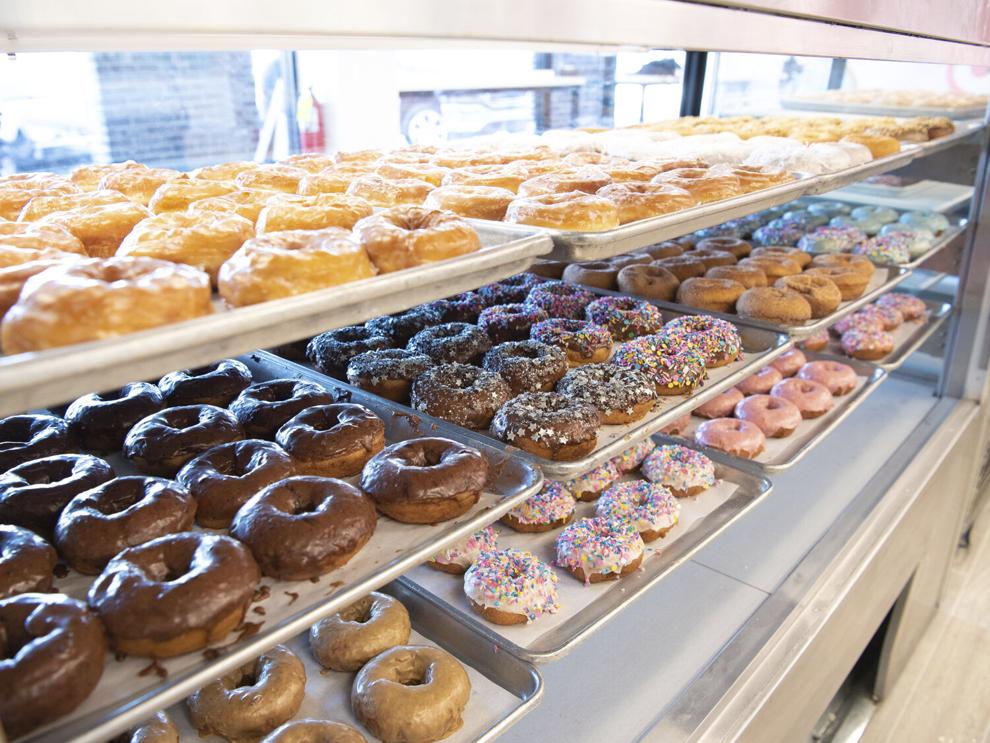 If you're not in the mood for a donut, dig into a freshly baked cinnamon roll or flaky cherry turnover. The lemon Danish is perfectly tart and the muffins come in enticing flavors such as cranberry-orange, pistachio and chocolate-chocolate chip. Wash the sweet selection down with a glass of Edgewood Creamery organic milk, espresso or drip coffee.
Nick, who also owns a location of St. George's Donuts in Ozark, Missouri, starts his day between midnight and 1am. The hours are difficult, but the profession is rewarding. "I'm in a business where people appreciate us," he says. "They are excited to come in – it's a treat."
St. George's Donuts, 3628 E. Sunshine St., Springfield, Missouri, 417.881.7515, stgeorgesdonuts.net