The day has finally arrived: Prairie Pie's new storefront is open. Lucky for us, it's just in time for Pi(e) Day on March 14.
The space at 307 South Jefferson Avenue in downtown Springfield, Missouri, formerly housed the dining area of Vito's Kitchen. Now, it doubles as a sit-down café serving savory and sweet pies and a pickup place for made-to-order pies.
The shop's first weekend in business will conclude with the fourth annual Pi(e) Day event hosted by Prairie Pie and Vito's Kitchen, where you can get your fill of both pizza and pie by the slice.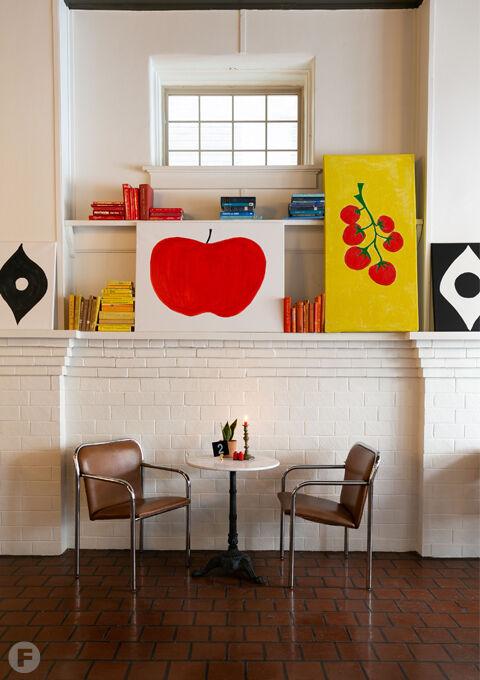 Prairie Pie owner Eleanor Taylor always planned to open a storefront, and after spending four years building brand recognition and cultivating a loyal customer base for her wholesale and made-to-order pies, she's more than ready. "I have always had a fond spot in my heart for downtown," says Taylor. "I think that there is such a great community of people [here]. It's hard to find a spot this unique anywhere else; this is such an old, beautiful building."
Taylor's mother, Sharon Taylor Gullett, owns Pickwick House, a Springfield-based interior design company, and she lent her creative talents to help design a cozy atmosphere at Prairie Pie. With art lining the walls and pops of cheery red, bright green and electric blue throughout the space – not to mention heavenly aromas wafting out of the kitchen – we think you'll want to stay awhile.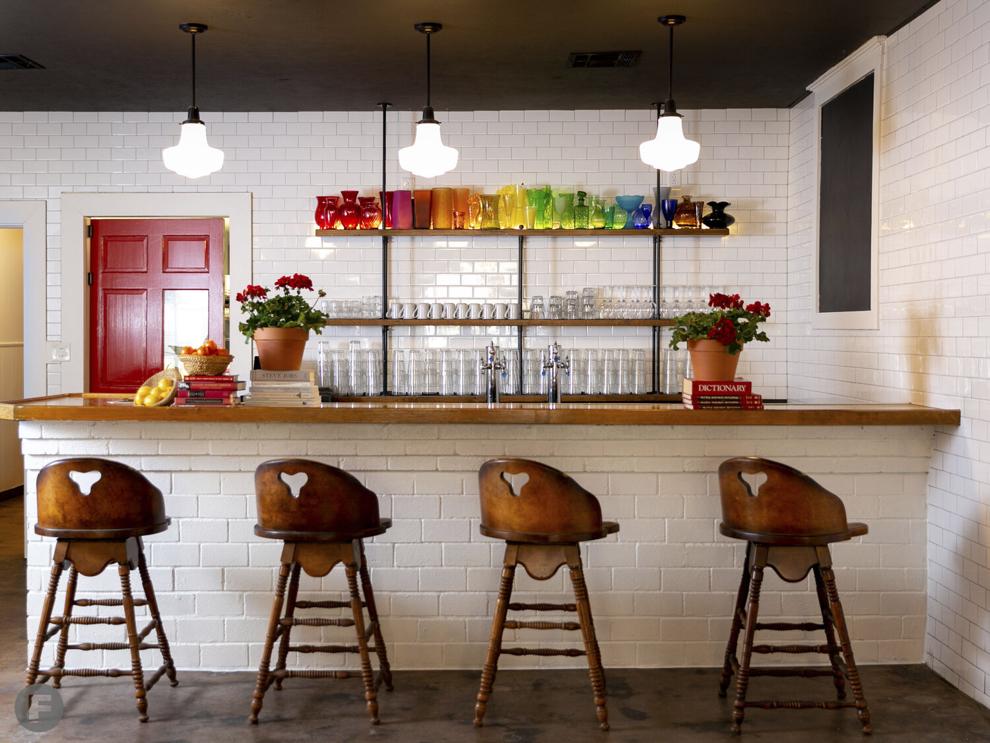 As Prairie Pie expands its footprint, it's also expanding its menu. Taylor, with help from Prairie Pie manager Jenna Bulger, spent almost six months nailing down the recipes for her new pot pies. The chicken and the veggie are staples; however, fans can expect specials from time to time such as beef and mushroom, curry vegetable and corn and carnitas. Sink your fork into the crispy yet flaky crust on top of any of them and watch the tendrils of steam rise from the creamy sauce and tender ingredients underneath.
Make a meal of it by adding a leafy green salad or chunky mashed potatoes on the side, and wash it all down with wine, coffee or kombucha from locally owned and operated Spring Branch Kombucha.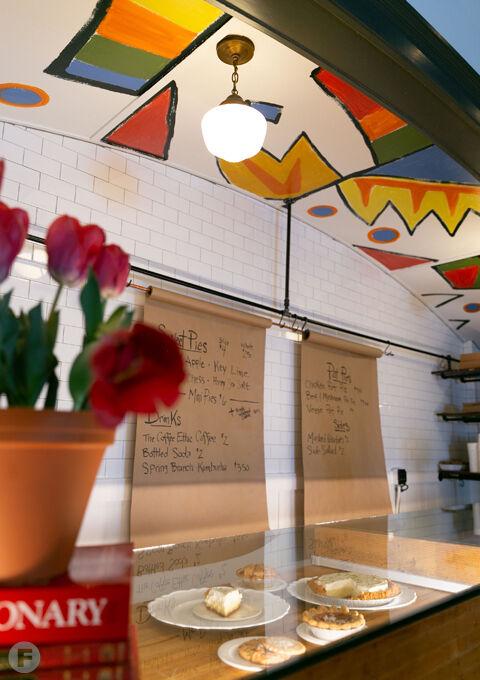 Of course, you also need dessert. The flavors of Taylor's by-the-slice dessert pie rotate, and she also makes delicious cookies – think rosemary shortbread and orange snickerdoodle. If you're in the mood for something with buttercream frosting, the Prairie Pie storefront offers slices of Cake by Ellie Schmidly Jones as well.
"Cakes are my first passion, but I don't make them anymore," says Taylor. "I'm excited to see somebody doing it in a new and different way."
Although you're still welcome to preorder, you can also spontaneously stop by the storefront and pick up freshly baked whole pies while they last. You never know what flavors will be available – that's part of the fun – but Taylor says chocolate chess, lemon chess, apple and cherry will make frequent appearances.
Still, there's more in the works. Ice cream cakes – a collaboration between Prairie Pie, Cake and Druff's – are coming soon to the storefront.
Prairie Pie will be open from 11am until sold out on opening weekend.
Prairie Pie, 307 S. Jefferson Ave., Springfield, Missouri, 417.459.8222, prairiepie.com