The newest concept from Springfield Brewing Co. offers way more than just beer.
The Cellar opened in downtown Springfield in January, bringing live music, a shareable menu and a list of crafted cocktails to the Springfield Brewing Co. name. 
"It is a completely different atmosphere," says Todd Schade, director of operations for SBC.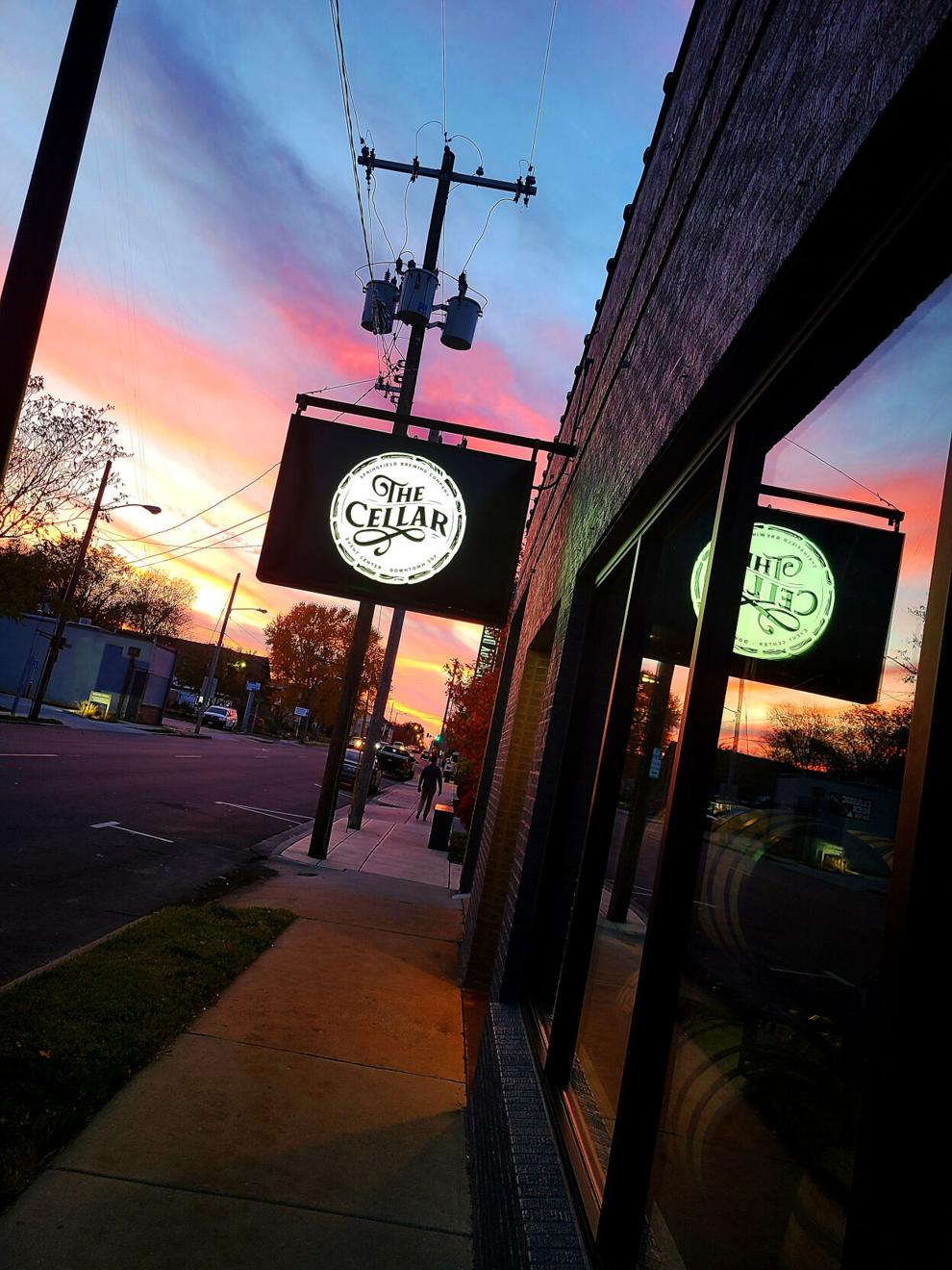 For starters, unlike the brewery, The Cellar is not full-service. Guests can order at the bar and bring drinks back to their tables, in alignment with the music venue concept. You can find live music every night – all seated and socially distanced for the times, of course – one way that the company hopes the venue can bolster others in the community. 
"Really, we look at it as a collaboration with the local arts community, and unfortunately, with COVID, live music just wasn't a thing for quite a long time, and unfortunately a lot of people suffered," Schade says. "For us, we have the ability to step in and try to fill that gap again."
The food menu is just as fun as the atmosphere, made up of meals that Schade says were the team's "dream food items" to enjoy with beer. Dishes are designed to be shareable; lighter snacks include charred edamame tossed in a five-spice blend, slow-roasted spiced mixed nuts and house potato chips in rotating flavors. If you're looking for something more substantial, try the popular Warhammer Sliders, two slider-size smash patties on a housemade funnel cake – yes, funnel cake — bun with bacon jam, bacon and white Cheddar. You can also opt for the Chicken Brando, chicken nuggets wrapped in delicate puff pastry and topped with hot honey and fried sage.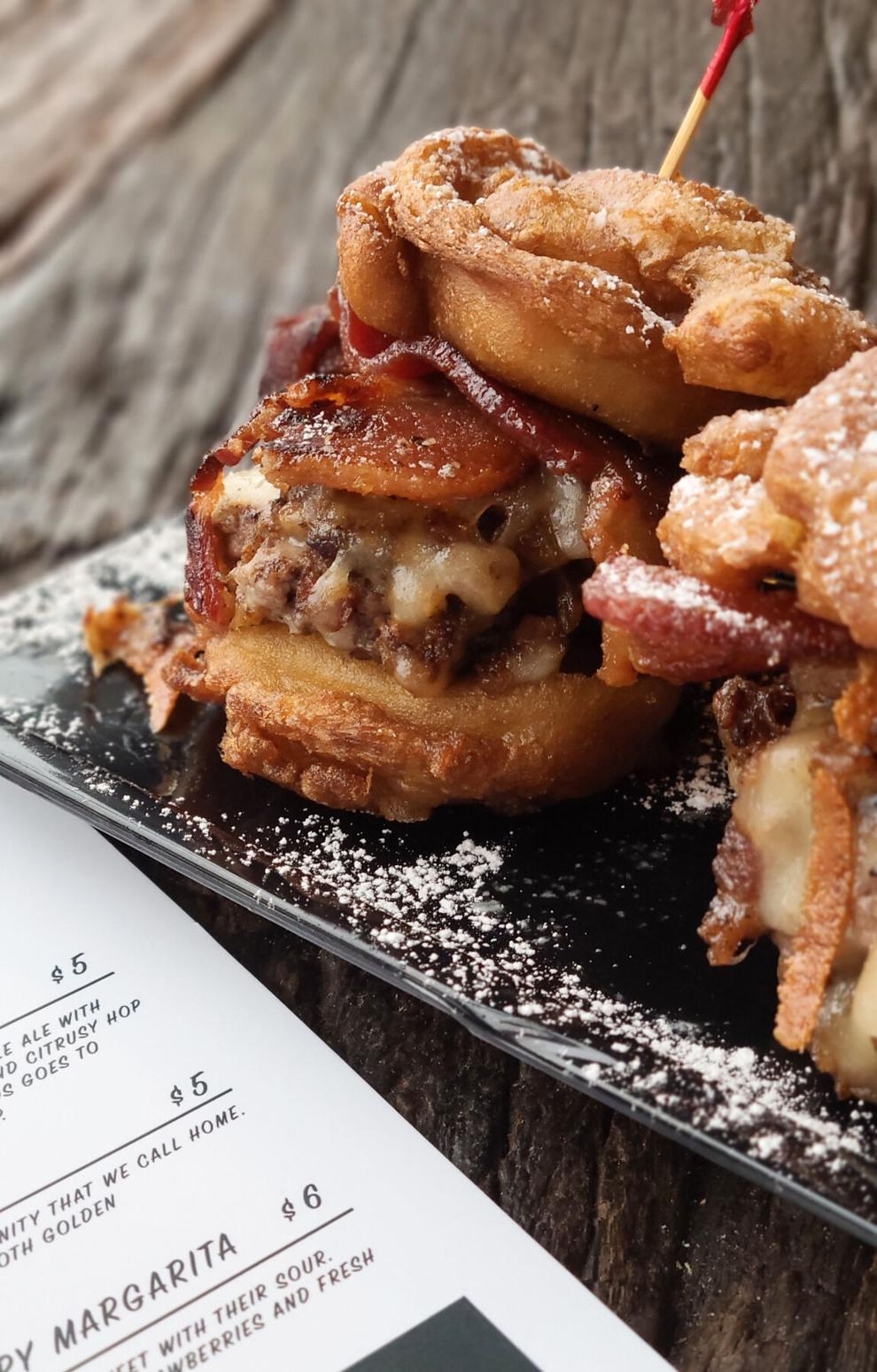 When it comes to imbibing, you can find a couple of SBC's beers on tap, but you'll be able to find all of their beers by the can to match the vibe of the music venue. The curated cocktail menu also has some fun options: Try the Metamorphosis Tea, made with vodka, kiwi and peach nectar and butterfly pea flower tea, which turns from deep blue to bright purple with a squeeze of lemon to change the drink's pH. The Tragic Ballad of Bluebeard uses rum, fresh blueberries, citrus and pineapple juice (with a candied, fried pineapple garnish), and the Bramble On uses dry gin, brambleberry purée, lime and ginger beer.
The most exciting thing about the cocktail menu might just be that they were designed with specific spirits in mind. In a matter of days, SBC will launch Ty Iechyd Da (pronounced tea yeah-ch-id dah), a toast meaning "good health" in Welsh, Springfield's first and only spirits house. The distillery will produce small-batch spirits of all kinds, and the new line of alcohol will serve as the well spirits for all of The Cellar's cocktails. By the fall, you'll find the company producing single-malt whiskies, fruit brandies and more. 
The Cellar is open Wednesday through Sunday from 4 to 11pm.
The Cellar,  507 W. Walnut St., Springfield, Missouri, 417.351.2824, springfieldbrewingco.com/sbcs-the-cellar