Mike Hickman of Missouri Mike's BBQ & More in Springfield, Missouri, operates with one guiding principle: "If we can't put [a dish] out and get an amazing reaction from you, I don't want to put it out," he says.
It's that energy that first drew him to the smoker. When he began serving barbecue in his tire shop, Hickman Auto and Tire, it was just a way to have fun and show appreciation for his loyal customers. When folks began clamoring for more of his original-recipe wings and smoked brisket, he bought a food truck to meet the demand, and in January, he opened a restaurant with a 4,000-square-foot dining area to further expand his customer base.
Hickman's approach to cooking is rooted in his engineering and mechanics background and is refined by physics and chemistry. His smoker is powered with premium woods such as cherry and pecan, and he keeps the flame going 24/7. The process is more expensive and time-consuming, but it ensures deep, complex flavor without a heavy aftertaste. "Am I going to compromise on the best barbecue to get a few extra hours of sleep a week?" asks Hickman. "I won't do it."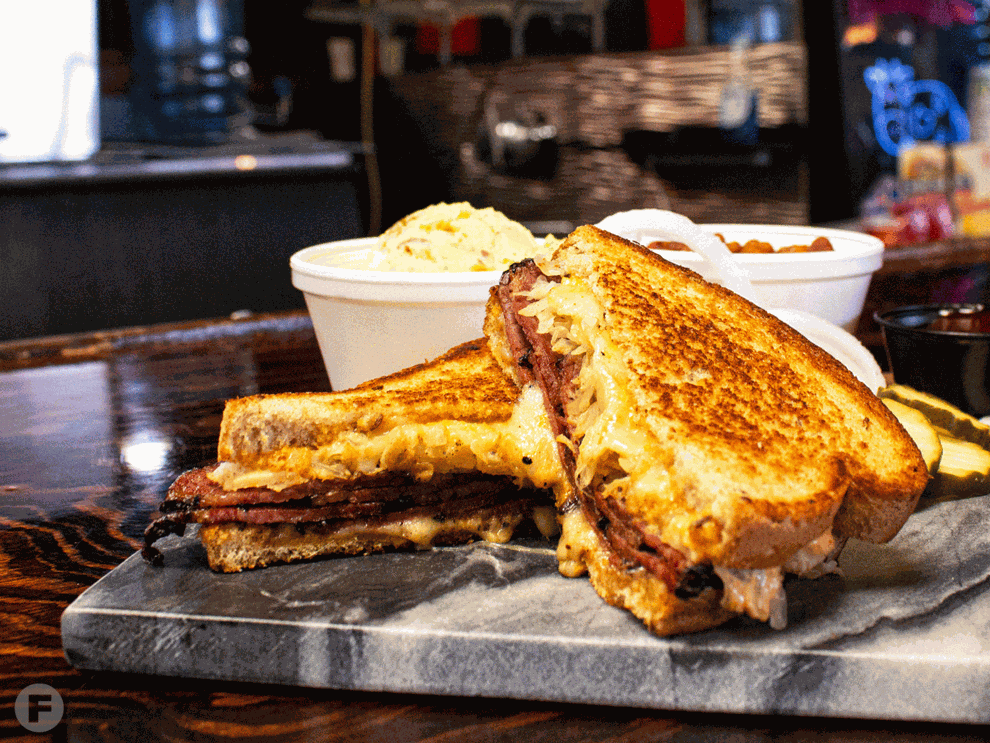 Customers can expect hand-trimmed meats – most of which are locally sourced – and custom-built spice rubs. And when Missouri Mike's meats hit the smoker, they've already marinated for at least 24 hours. The result? Multidimensional flavor in every bite.
The menu is roughly divided between barbecue classics, including brisket, burnt ends and pulled pork, and comfort foods, such as catfish and a Cuban sandwich. Hickman offers a rotating variety of daily specials as well, based on what's recently caught his attention. For instance, Missouri Mike's Reuben starts with corned beef that's rubbed down with pan-toasted coriander, peppercorns and mustard seed. It rests and marinates before it's smoked, sliced and paired with sharp sauerkraut and housemade Russian dressing.
It's difficult to find a dish that isn't delicious at the restaurant. "We're not afraid to make you go 'wow,'" says Hickman. "We want you to be excited for that next bite."
Missouri Mike's BBQ & More is open Monday through Friday from 7am to 2pm and Saturday through Sunday from 7am to 1pm. You can find the daily specials on the Missouri Mike's Facebook page.
Missouri Mike's BBQ & More, 2833 W. Chestnut Expressway, Springfield, Missouri, 417.761.2250, momikesbbq.com