With a cocktail in hand and an appetizer at your fingertips, you can now view Springfield, Missouri, from an entirely new vantage point. Fittingly named, Vantage Rooftop Lounge and Conservatory opens to the public tonight at 4pm. The rooftop bar is the crowning jewel atop V2, a 48-room expansion of Hotel Vandivort.
Head chef Caleb Stangroom and director of food and beverage Dylan Rauhoff have teamed up once again to create the rooftop bar's menu. But that doesn't mean you should expect to find the same drinks and appetizers from The Order at Vantage.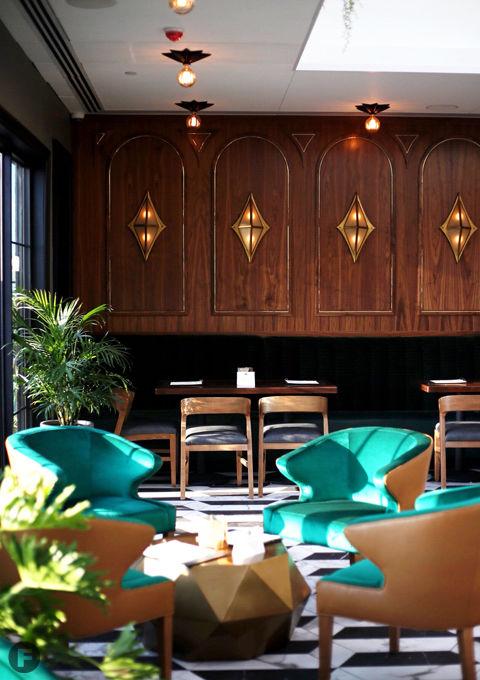 "On the drinks, we wanted to go a bit more refreshing and light," Rauhoff says. For example, the Fizzy Old Fashioned features Buffalo Trace and Maine Root mandarin orange soda, and the bar also serves draft cocktails with sweet-meets-herbal flavors, like the Pomegranate, Grapefruit and Rosemary.
Rauhoff also created shared-experience cocktails, like the Second Place with Vodka, blueberry-basil simple syrup, lemon juice and balsamic vinegar, all served in a copper watering pot.
"We already have some phenomenal bars downtown and places to go at your leisure," Rauhoff says. "We're excited to add to the already amazing downtown community that has changed so much over the past 10 years. Instead of having that one spot you always go to downtown, you can make an evening of it."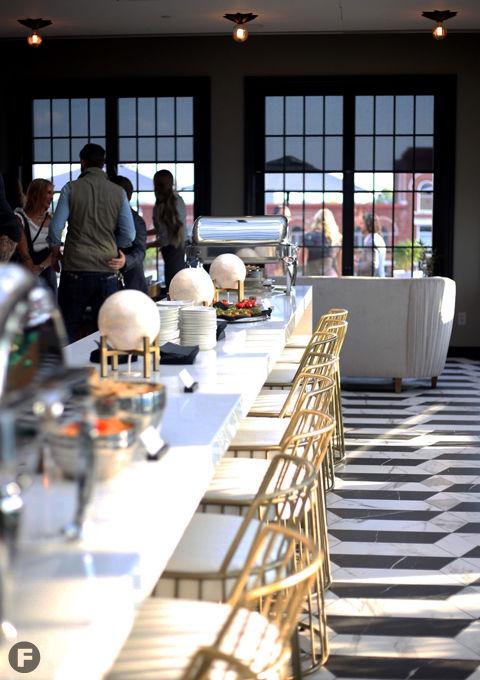 As for the food, Stangroom uses the bar's small kitchen to his advantage. "With limitation comes a lot of freedom," he says. "This menu was definitely a test to the space, to feel out the boundaries of what we could do."
With that in mind, the menu at Vantage is very bar-forward. Think snacks and shareable plates, like smoked trout dip, roasted tomato and pesto hummus, a braised beef slider, thick-cut candied smoked bacon and a rosemary-chile snack mix.
But there's one dessert in particular that's a must-try in Stangroom's book. "Honestly, the peach crisp has me feeling kind of nostalgic," he says. "It's simple, it's rustic, it's my mom's recipe. I love it. It brings me back to opening the oven before the crisp part of the peach crisp was finished baking, burning myself to try it."
The sweeping downtown views and expertly curated décor give Vantage an ambiance akin to a bar in New York City or Paris. Inside, Art Deco gets a modern makeover with diamond-shaped wall sconces and emerald green statement chairs. The conservatory-inspired interior also features a large skylight and several indoor plants, but outside, the view speaks for itself.
Vantage Rooftop Lounge and Conservatory, 260 E. McDaniel, Springfield, Missouri, rooftopvantage.com