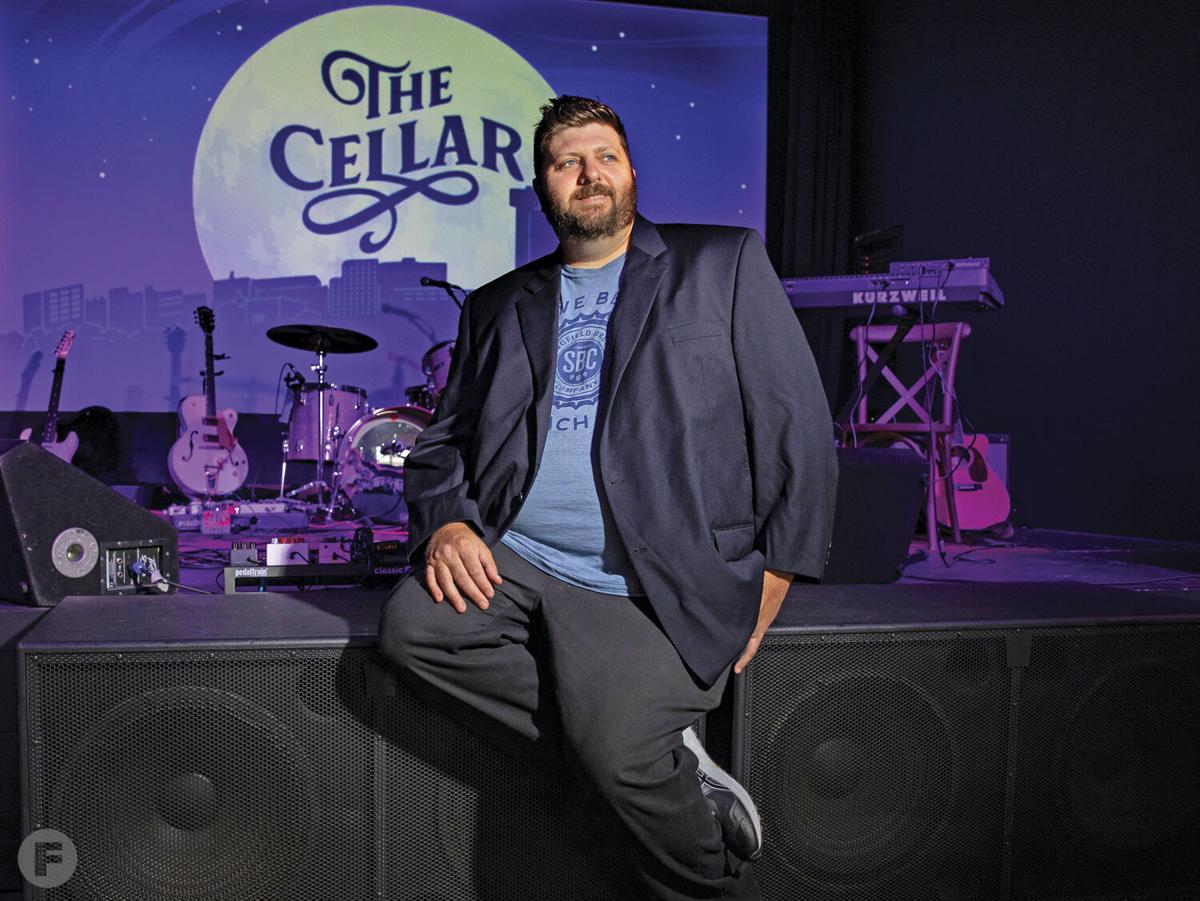 Since opening in 1997, Springfield Brewing Co. has been a desirable destination in downtown Springfield, Missouri, but with its new venue, The Cellar, and new spirits house, Ty Iechyd Da (pronounced tea-yah-key-da, the name means "house of cheers" in Welsh), its influence in the area continues to grow.
The two ventures occupy the same space but serve different purposes. Ty Iechyd Da is producing an exciting line of spirits, Iechyd Da ("Cheers!"), and The Cellar, which hosts live music Wednesday through Sunday, spotlights cocktails that were designed with the spirits in mind. Bill's Bullet, for instance, features Iechyd Da bourbon whiskey, an apple-tobacco shrub, smoked ice and a flamed lemon peel. We also recommend Bramble On with Ozark dry gin, brambleberry purée, ginger beer and a kiss of lime – as the menu suggests, imagine wearing your favorite blue jeans and that old shirt you love and then having that feeling every time you take a sip.
How did the SBC team come up with The Cellar concept? We acquired Missouri Spirits, so we had the space, and we started kicking around ideas for what it could be used for, whether it was going to be a wedding [venue], straight brewpub, whatever. We essentially decided that what we wanted more than anything was a place to listen to great music, drink great beer and eat and drink unique things. We had the opportunity to create our dream space for having fun and unwinding; so really it was just a matter of curating a space that we thought was going to be the coolest thing ever.
Ty Iechyd Da shares the space with The Cellar. Entering the world of spirits, what has your experience been like? It's entirely different than the beer world, and it hasn't been short of hurdles and learning experiences; [there's been] a steep learning curve for us to get to where we got. That being said, we all love spirits, and we're looking at it through a brewer's lens, [which] I think gives us a unique perspective entering into the spirits world. We don't have the same parameters that maybe the [rest of the] spirits world has because we're not really concerned about fitting into a certain mold or anything like that. We're just concerned about creating and making the best spirits we can – [spirits we] enjoy and want to drink ourselves. And we hope that translates into people wanting to taste what we've been producing. So it's been different, but it's been received extremely well.
What role do Iechyd Da spirits play at The Cellar? Everything, all of the cocktails and all of the base spirits at SBC as well as the Cellar, is 100 percent produced by us now. It's pretty unique, it's exciting, and it's fun to be able to tell people that.
Right now, Ty Iechyd Da offers typical base spirits, but what can we expect to see in the future? We've got bourbon finished in maple barrels, bourbon finished in rum barrels, an apple brandy, a grappa and a gin that's been aged in wine barrels that are gonna be released, [plus] a liqueur called Sweet Blondie's Liqueur. Once a month, [we'll] release a flavor of that. I think the first one is going to be an oatmeal cookie liqueur.