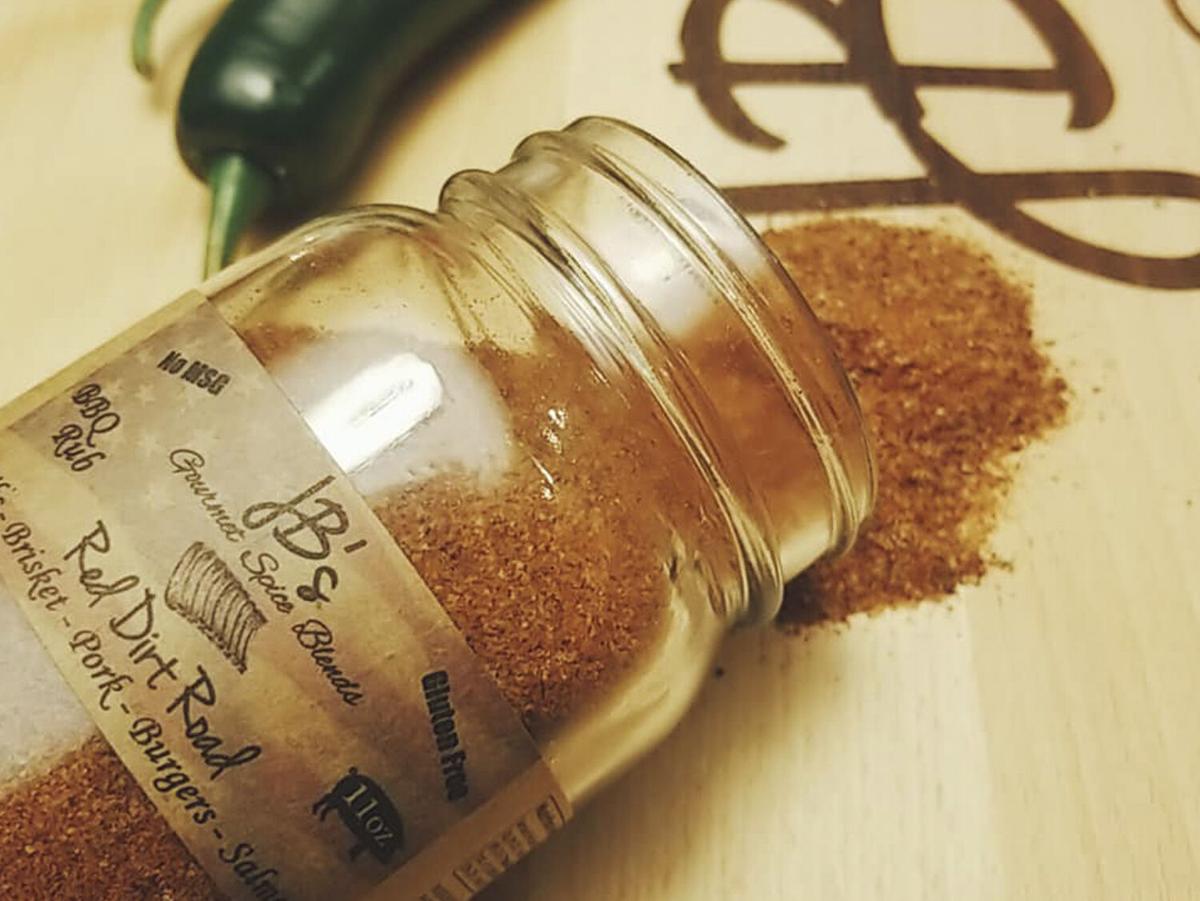 In 2017, Joshua Brack, owner of JB's Gourmet Spice Blends in Springfield, Missouri, was cooking for National Law Enforcement Week, when everyone began raving about his dry rub for ribs.
"At first, I thought they were just being nice," Brack says. "Then, other guys were talking about it, asking, 'How'd you make that? Can I get some from you?' I realized there is something to this blend."
Brack is a retired Marine and a federal law enforcement officer with no culinary background; however, through trial and error, he was able to create a stellar spice blend, dubbed Red Dirt Road.
"If you had told me five years ago that I'd be in the spice business, I'd have laughed at you," Brack says.
Red Dirt Road, the spice blend that started it all, features brown sugar, cinnamon and cayenne – a winning combination for ham, among other meats. Northern Lights, Brack's take on Montreal steak seasoning, is terrific on burgers, steaks and prime rib, while Gold Rush has an Italian flavor profile that shines when mixed with sour cream for a baked potato topping.
With the holidays around the corner, Brack suggests using Prairie Dust – a savory and robust blend made with garlic, black pepper, salt, oregano, basil and more – on turkey or prime rib.
In total, Brack sells seven spice blends, and today, his products are in 40 stores throughout Missouri and Kansas. When asked how he expanded so quickly, he simply says, "I went store to store, speaking to each buying manager."
A pivotal moment was when Harter House and Hy-Vee picked up his spice blends, and Mercy Hospitals also use them in their cafeterias.
Brack hopes to keep expanding, but right now, there's a 22-week lead on jars, and he doesn't want to take on new clients without making sure he can meet their demands.
This spring, though, he plans to start a food trailer for catering, festivals and other events. "I'm going to do that on the side," he says. "I like to keep a pretty full plate."
JB's Gourmet Spice Blends, jbspiceblends.com