La Habana Vieja, which opened earlier this month on Commercial Street in Springfield, Missouri, challenges the mainstream definition of Cuban food.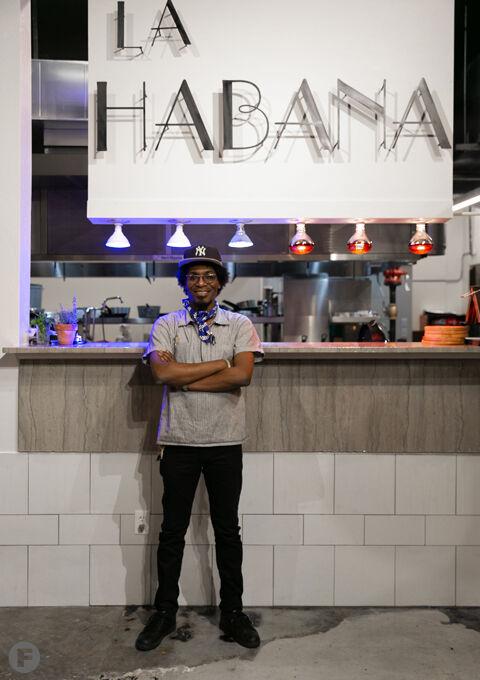 Chef-owner Michael Frazier, along with business partners Freddie Flores and Ted Tabor, created the concept. "When I started, my whole take on this project was that authentic Cuban food is not known to anyone right now," says Frazier. "There is disenfranchisement, and there is dissociation. You have the dissociated Cubans who fled from Fidel Castro and now live in Miami – that version of Cuban food is very particular and far removed from whatever is happening on the island. And then you have the disenfranchised people that are still on the island – there's an embargo; they have very little access [to food imports] compared to what everyone else in the Caribbean has. So my goal is to imagine what a Cuban would be cooking if they had all the access that everyone else has."
While developing the menu, Frazier drew inspiration from his heritage. His father's side of the family is Cuban and Jamaican and his mother's side is Trinidadian. As a result, the menu is full of Caribbean classics such as coconut shrimp, a Cuban sandwich and Cuban arroz imperial. However, Frazier adds a twist to each.
Rather than breading and deep-frying the shrimp with coconut flakes, he marinates them in cream of coconut and follows the traditional preparation method of grilling. The Cuban sandwich actually arrives in a deconstructed form, topped with Gouda and Raclette that's been melted under an iron. And for the arroz imperial, Frazier swaps the typical yellow rice for Arborio rice for both visual and textural variety.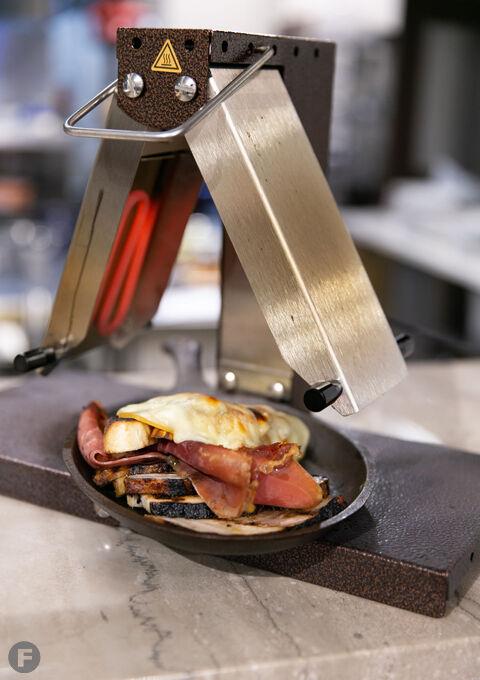 You can also find dishes such as empanadas and tostones with other regional influences at La Habana Vieja. "There's a whole world of food in the Caribbean," says Frazier. "Because of slavery, colonization and immigration, every other part of the world has had an influence on Caribbean cuisine."
The kitchen crew puts effort into every ingredient here. All the sauces are made in-house, and the menu boasts house pickles and pickled radishes with a mild vinegar kick.
From the bar, which is adorned with marble from Springfield-based Phenix Marble Co., you might recognize the aroma of fresh mint. Frazier refers to Flores as La Habana Vieja's "Mojito master." Flores, who learned to make the perfect mojito while studying in Cuba, uses still water instead of soda water for the mojito on the menu, allowing the refreshing flavors rather than the carbonation to take center stage.
Another noteworthy cocktail, The Godfather – Flores' riff on an Old Fashioned – features mezcal and reposado tequila as opposed to whiskey. As a little bonus, it's garnished with a Cuban cigar.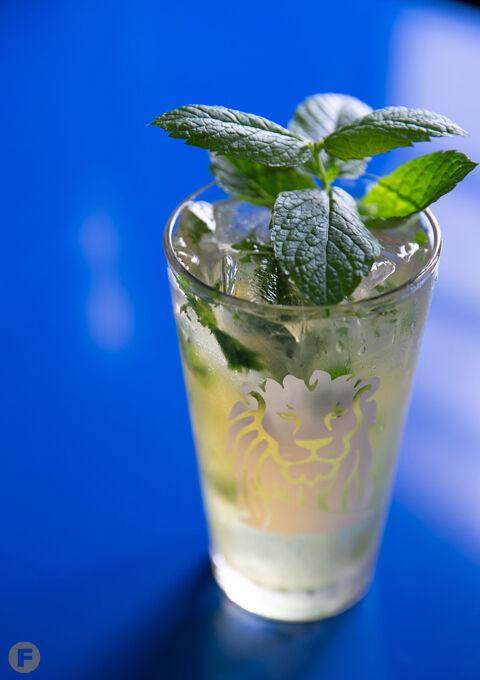 Frazier was born and raised in Brooklyn in New York City, where he built a flourishing culinary career and opened his own Caribbean restaurant in the Park Slope neighborhood. During the pandemic, he made the difficult decision to close the restaurant, though. "Especially in New York, there's a stress on the industry," he says. "Given the trajectory of the industry as far as trying to keep up with the minimum wage there to give the staff a comfortable life, it was kind of a blessing in disguise when we closed.
"In November of last year, a family friend called me and said, 'What do you think about Springfield, Missouri?' And I said, 'Nothing,'" he continues. "I knew about it, but you know, at that time I hadn't ever consider living outside of New York."
Once Frazier saw the historic building – formerly a bank – that would house La Habana Vieja, he was convinced of its potential and decided to move forward and become a partner.
"We're excited to do Cuban food well and, at the same time, bring a new vibe to it," says Frazier. "There's more to it than what I think the average American – or even the average Cuban, for that matter – knows."
La Habana Vieja, 220 E. Commercial St., Springfield, Missouri, 417.771.5723, la-habana-vieja.com