When Abbie Brown talks about spices, her eyes light up. "There's a bit of magic in turning simple ingredients into mouthwatering delicacies," she says. "I have this innate drive in me that is only satisfied when I see the elation on someone's face as they take their first bite. It's just something I feel I was born to do."
This past October, Brown launched her very own culinary line, Brown Abbey, in Springfield, Missouri. Since then, it has been for sale at Lavender Falls' retail space in Battlefield Mall. Her line includes a Greek dressing and marinade, an all-purpose rub with smoked paprika and coconut sugar, a white meat and fish seasoning with smoked jalapeño salt and fried garlic and a vanilla-citrus-coconut sugar.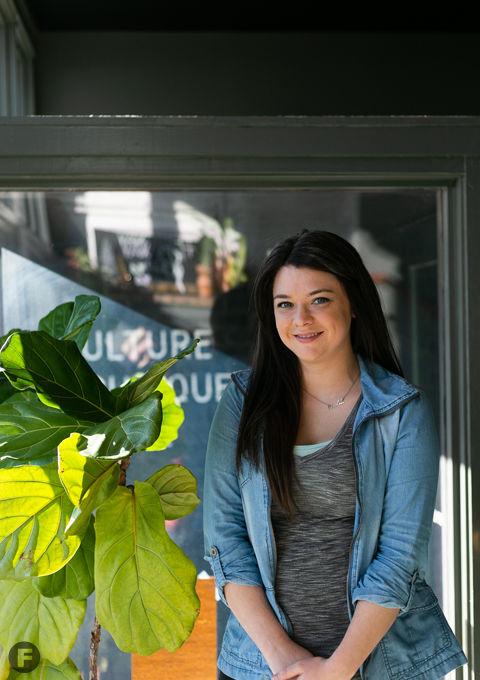 For Brown, spices and oils play a special role in the story of her love for food. "I grew up in a household that didn't have a lot of money," Brown says. "But no matter how scarce things were, my mother made a home-cooked meal every single night. It was absolutely delicious, no matter how few ingredients there were. This is where my curiosity began."
That curiosity encouraged her to experiment with different spice blends in simple meals like taco soup, but from there, her passion only grew. "I couldn't wait to experiment with new exotic ingredients," Brown recalls. "I would buy a bit of saffron, fresh vanilla beans, Cameroon peppercorns or sumac. I wanted to taste and smell them and figure out how I could use these ingredients that were new to me."
After years of playing around with spice combinations, Brown has honed her culinary instincts to create her products, and she's excited to share them with others. "It makes it easier to have a healthy dinner when you know you only have one thing to buy, and you don't have to purchase the 17 ingredients that it took to make the rub," she says.
Brown Abbey, brownabbeygourmet.com