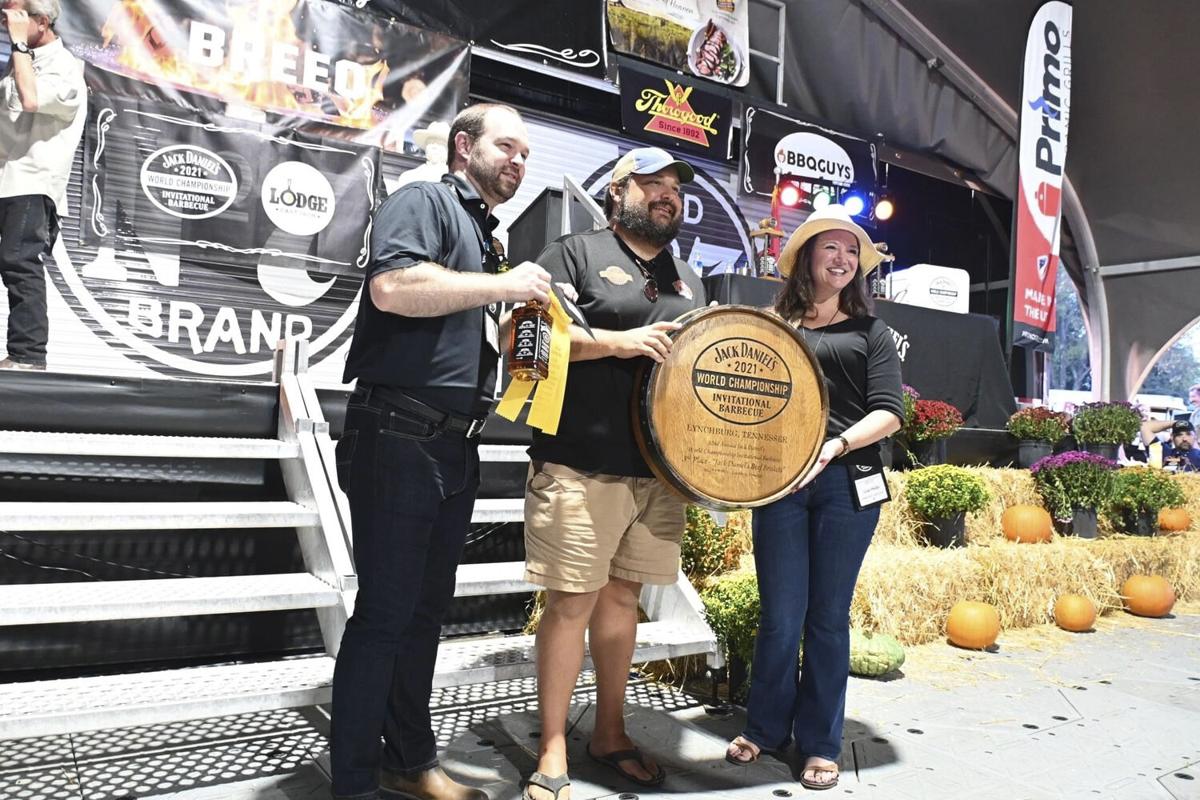 Missouri's own Gettin' Basted has been named Grand Champion of the 32nd Jack Daniel's World Championship Invitational Barbecue in Lynchburg, Tennessee.
Top teams from each state, including Gettin' Basted's team led by Brad Leighninger, Derrick Melugin and Jason Roberts, are invited to compete in the prestigious competition. "If you compare the barbecue world to golf, this is the Masters," Leighninger says. "It's hard to get an invite, let alone win. It's an honor just to go, and you never know if you're going to get invited back, so I just wanted to make the most of my time."
That said, this was Gettin' Basted's fourth showing at the competition, and Leighninger felt like he had a better idea of what the judges were looking for this year.
The team was judged on four meats: chicken, pork ribs, pork shoulder and beef brisket. Three out of the four ranked in the top four, securing the title of Grand Champion.
But that's not all – Gettin' Basted also won first place in the dessert category for its banana cheesecake. While that win didn't count toward the Grand Champion win, it was a nice added bonus. In total, the team walked away with $28,000 in prize money.
It's clear that the southwest Missouri barbecue brand has come a long way since it first launched as a food truck in 2012. Now, Gettin' Basted has restaurant locations as well as catering operations in Branson, Nixa and Springfield.
Along the way, Leighninger has accumulated a number of noteworthy titles at some of the biggest barbecue competitions in the U.S., including Reserve Grand Champion at the American Royal in 2019; the 2018 and 2020 Kansas City Barbecue Society Team of the Year and first-place team in the pork category at the Jack Daniel's World Championship Invitational Barbecue in 2018.
For Leighninger, his team's latest win is validation. "I've zigzagged all over the country this year, competing in Texas, Tennessee, North Carolina," he says. "I'm glad to represent Missouri barbecue and bring a world championship back here. I think Missouri barbecue is the best, and it's nice to be able to prove it."
Gettin' Basted, multiple locations, gettinbasted.com