When Rance Loftsgard opened Able Coffee & Provisions on June 25, he wanted to elevate Springfield's already thriving coffee scene.
"My goal was to make it skew more fine dining than you find in a traditional coffee shop," he says. "I want to be hyper-local, fresh. Simple but innovative."
The pastry case features oversized croissants, including the popular Earl Grey croissant, which is partially dipped in teal Earl Grey icing, as well as a matcha-flavored croissant. The everything croissant features the same toppings as an everything bagel and is stuffed with cream cheese and chives.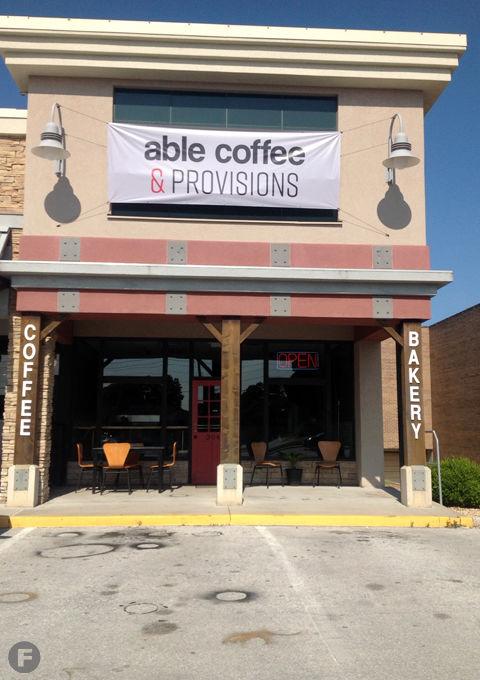 The colorful French macarons, carefully handmade by Loftsgard's girlfriend, Callie Porter, are sublime. Tucked inside the aqua macaron is a coconut filling reminiscent of coconut cream pie. Other flavors include watermelon and chocolate. 
For savory fare, there's avocado toast and a selection of baguette sandwiches, including one with Terrell Creek goat cheese, sliced apples, sunflower sprouts and local honey.
Loftsgard and his business partner, Chris Rozier, focus on single-origin beans that are ground fresh to order. Able Coffee sources coffee from Elixr Coffee in Philadelphia and Onyx Coffee Lab, which has several locations in Arkansas. They also make a highly caffeinated Japanese-style cold press coffee, made in house, one drop at a time. The shop offers several traditional milk alternatives, including almond, as well as housemade oat milk and macadamia-almond-date milk.
Loftsgard is passionate about coffee, yet his foray into the beverage world happened by accident. In college, he says he hated coffee. A cross country runner on a scholarship, he started a tsunami relief fund with a friend after his knee blew out and then moved to Indonesia.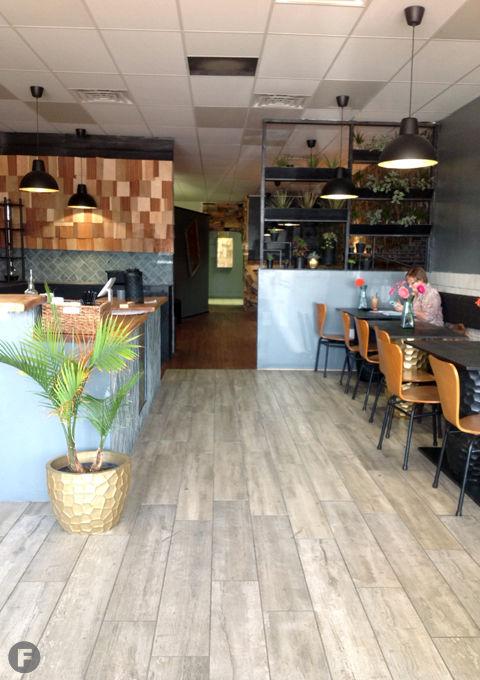 "We were immersed in coffee in Indonesia," says Loftsgard.  After Indonesia, he followed another friend to Philadelphia to help open the thriving Elixr Coffee.
Loftsgard moved back to Springfield in 2014 with dreams of opening a coffee shop of his own. Once he received the keys to his new business, he completely gutted and renovated the building. What was once a huge commercial kitchen has been transformed into a cozy, modern space for customers to sit and stay a while. Inside, Able Coffee & Provisions features several natural elements such as plants, maple countertops and wood accents throughout.
"We built literally everything. That lamp used to be in my loft and now it lives here," Loftsgard says.
Loftsgard's father is an artist, and his appreciation for art and design is apparent in the space, from the Coffee Belt mural in the back of the building to the 3D wood sculpture. He has teamed up with the Springfield Regional Arts Council to showcase the work of a different artist and will have the first piece up in August (watch Facebook for details of a kick-off event).
His love of art is also visible on the plate at Able Coffee & Provisions.
"I grew up in the art world and it translated into food," Loftsgard says. "When I put food together, it's going to look like art."
Able Coffee & Provisions, 3049 S. Fremont Ave., Springfield, Missouri, facebook.com/ablecoffee