Dani Hunnell knows the secret to happiness: the perfect pie.
While working at St. Michael's Restaurant and Catering, Hunnell, the owner and only employee of Dani's Flour Pot Bakery in Springfield, Missouri, sold her pies on the side. After a few years, she launched the Pie Wagon.
"When the COVID-19 pandemic hit and St. Michael's had to let people go, my business really boomed. I think people wanted to support local and indulge in homemade comfort food," she says. "I was scrolling through Facebook looking at food trucks – because I've always dreamed of owning one – and I saw one for sale in Bentonville, Arkansas. One thing led to another, and I bought it. It really felt like fate – kind of a silver lining of the pandemic."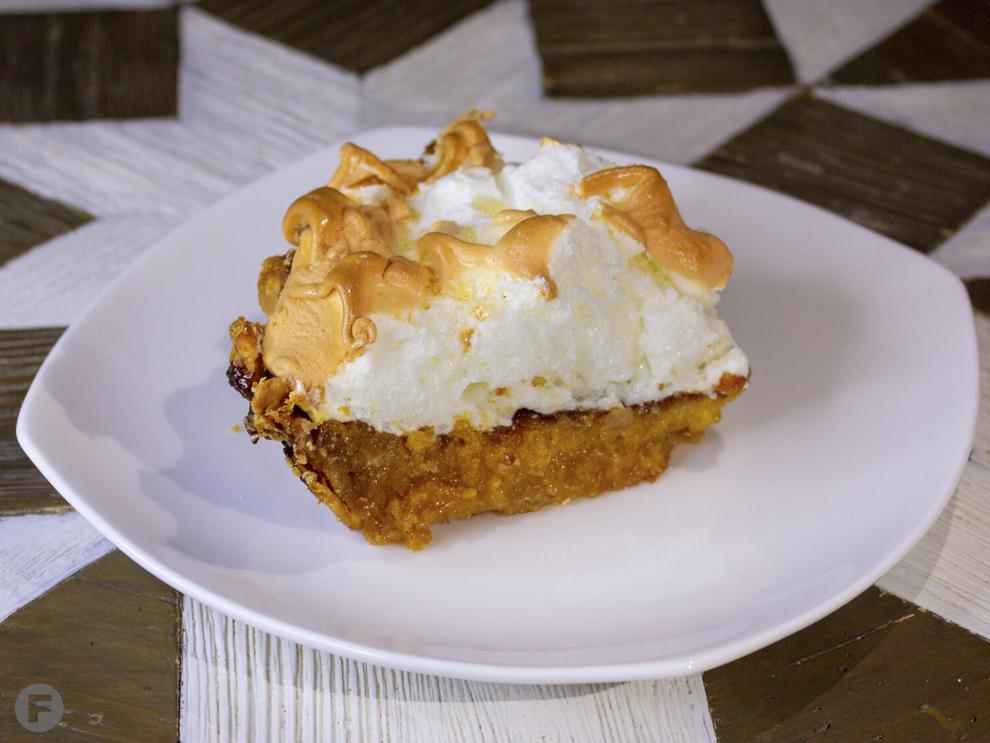 Hunnell slings sweet and savory pies from the cheery yellow food truck in various locations across Springfield. She offers slices, mini pies and take-and-bake options, and she also takes special orders.
"My favorites are the blueberry-lavender and the rhubarb-ginger; then I think the blueberry-buttermilk and the salted maple are my top choices for custards," she says. "Gooseberry pie will always have my heart, though. With every bite, it reminds me of picking gooseberries as a kid with my grandparents. However, I hate when a gooseberry pie is ruined with a lot of sugar; I like to leave it pretty tart."
Hunnell enjoys experimenting with different flavors and surprising even lifelong pie-lovers. She says she draws inspiration from recipes that were common during the Great Depression. "I love making pies from that era and then tweaking them. I just really enjoy working with flavors and making them work in sweet pies."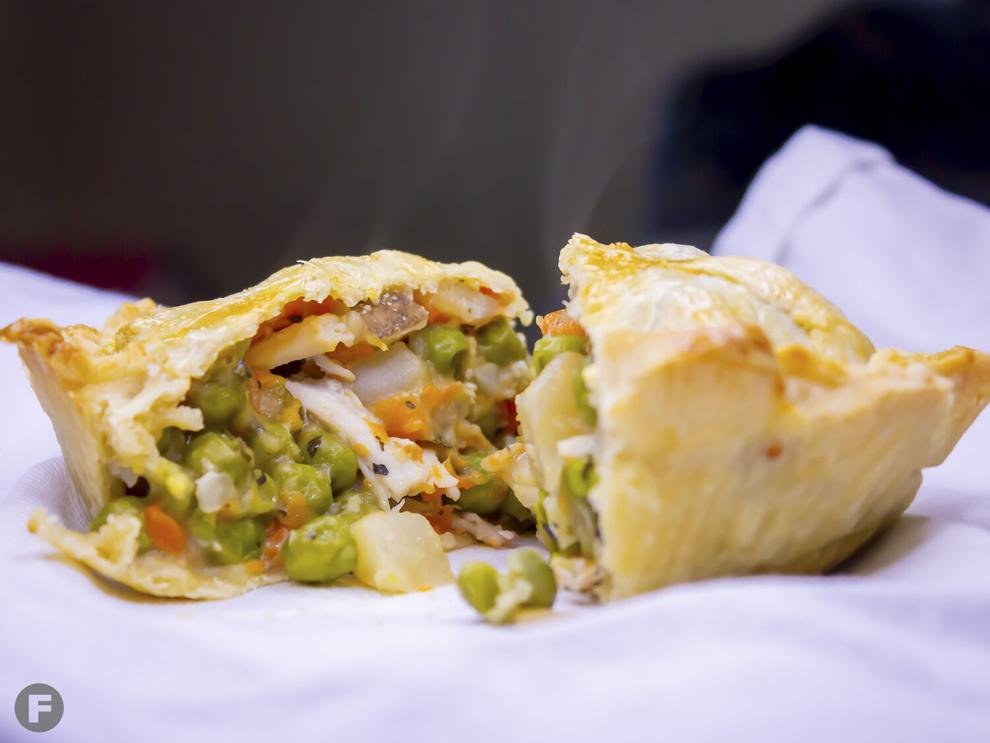 The rotating menu at Dani's Flour Pot Bakery has plenty of sweet options. From cherry to chocolate, you can't go wrong. And if you really want to amaze your taste buds, try the vinegar pie, which Hunnell promises is sweeter than the name suggests.
On the savory side of the spectrum, there are hearty, traditional pies, including the chicken pot pie and the broccoli-Cheddar pie, as well as Hunnell's greatest creations – think mushroom-Gorgonzola, beet and Feta, masala chicken with pineapple and minted pea and potato.
We recommend visiting the Pie Wagon when you're really hungry so you can try more than one flavor.
Dani's Flour Pot Bakery, danisflourpotbakery.com