Can you think of a better way to start the day than with an artisan breakfast burrito?
Blake and Teresa Beshore, the founders of Small Batch Burritos based in Springfield, Missouri, used to live in Denver, a city that takes its breakfast burritos seriously. There, it seems like every grocery store, coffee shop and eatery has its own take on the handheld dish. When the couple moved to Springfield, they began making their own versions and storing them in the freezer for busy mornings – and a taste of their old routine.
Soon, family and friends wanted in. Everyone wanted a bite of those cheesy burritos, and the Beshores quickly realized they needed a bigger freezer.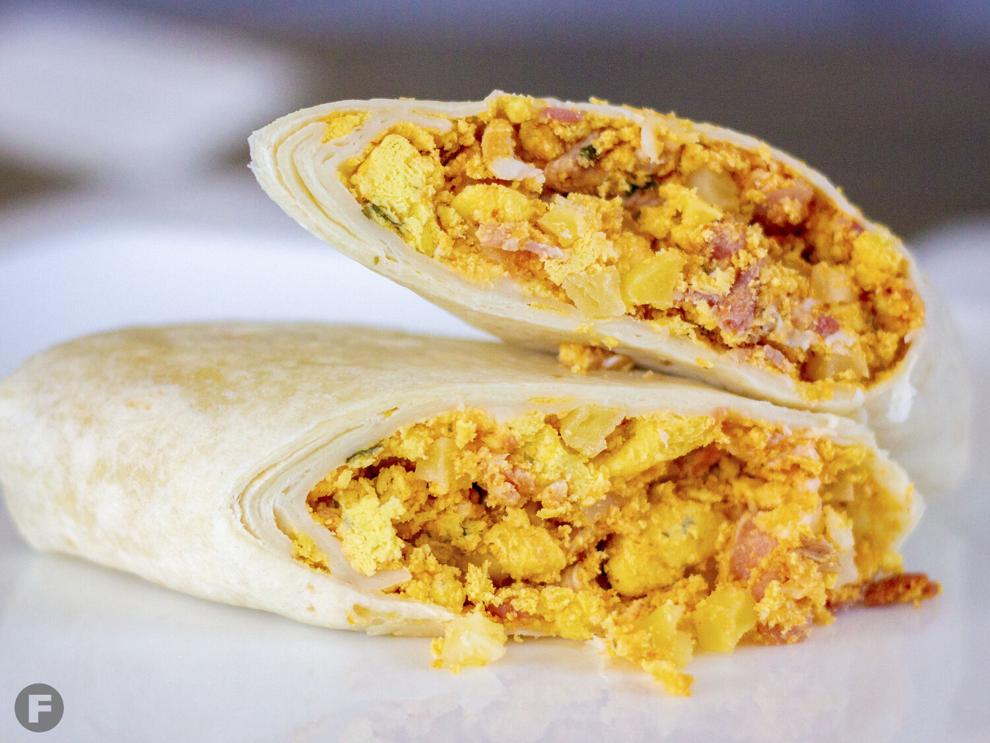 Drawing on Teresa's law background and Blake's culinary experience, the dream team started Small Batch Burritos in 2017 with one goal in mind: to make the very best breakfast burrito.
"Most frozen burritos have a larger ratio of tortilla to filling, but ours is flipped," says Blake. "We have lots more filling than the weight of the tortilla. We use tortillas from a third-generation family-owned tortilla company that we have loved for years. They're wafer-thin to let the ingredients sing."
Unlike the standard selection of frozen foods at your local grocery story, Small Batch Burritos are filled to the brim with high-quality, fresh ingredients that you can actually pronounce. Fluffy eggs, tender Yukon Gold potatoes, a variety of cheeses, fine herbs and sometimes a touch of Sriracha are blanketed by a soft tortilla for flawless flavor and texture.
Currently, the brand offers three chef-driven flavors: sausage, egg and potatoes; uncured bacon, egg and potatoes; and eggs and sun-dried tomatoes. Use the burrito finder on its website to find them at a southwest Missouri establishment near you.
Small Batch Burritos, 417.522.6492, smallbatchburritos.com