At Corner 21 Chinese Cuisine in Springfield, Missouri, there's no cashew chicken in sight.
Driven by a desire to feed southwest Missouri residents traditional Chinese food, owner Jiapeng Lu opened the restaurant at the end of April. "Different areas of China have different types of food," says Lu. "Our menu brings a lot of food from the northeast region."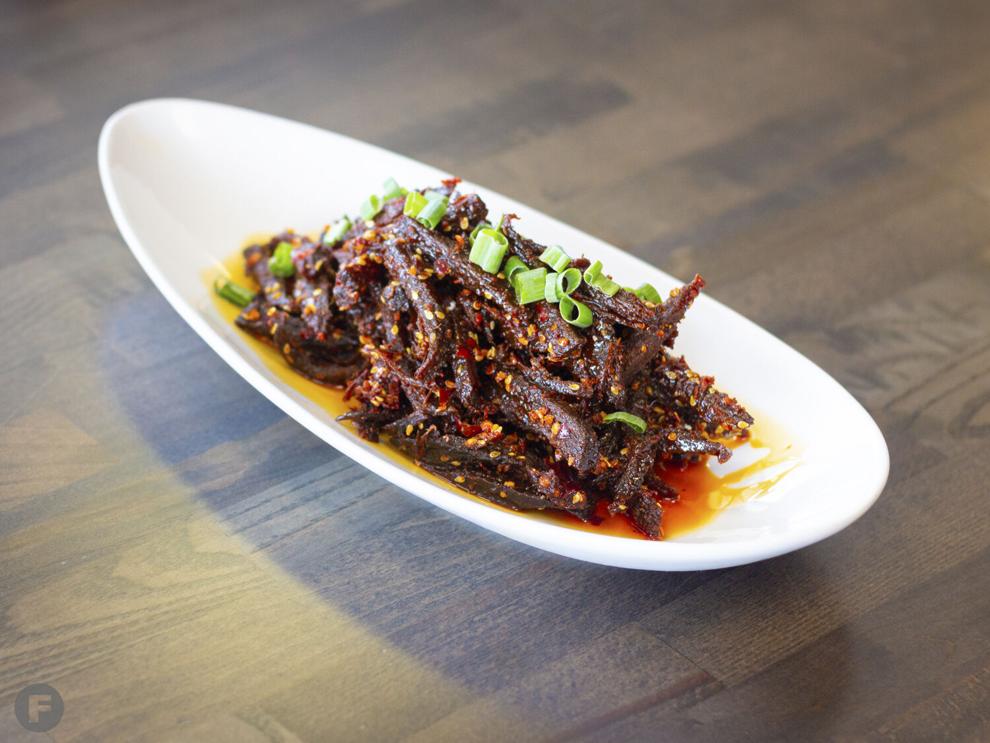 According to Lu, locals are intrigued by the menu, which varies from what they're used to seeing at Chinese restaurants in the Springfield area, and customers are already making return visits to try new items, from traditional pork dishes to savory lamb specials. Try the thinly sliced, crispy sweet and sour pork and pair it with the glass noodles – a cold, palate-cleansing side dish with slivers of crunchy cucumber and a slurpable sesame sauce. Another standout, the hot crisp fish is delightfully flaky and served among dried red peppers.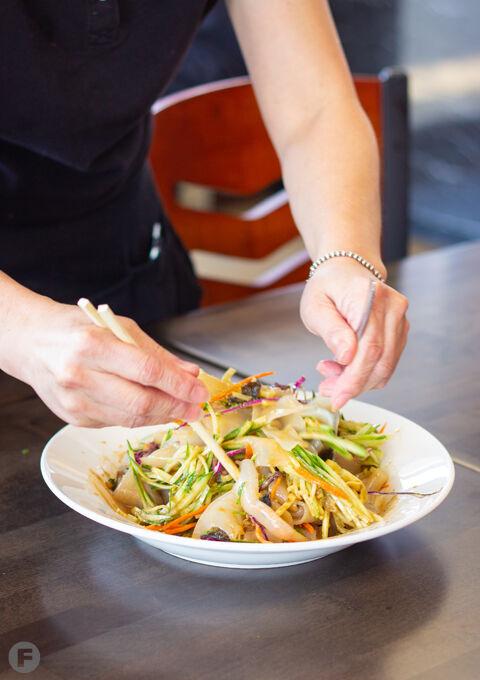 The portions are large – even those with hearty appetites will be asking for a to-go box at the end of the meal. We also suggest sharing a few plates such as the housemade beef jerky, dried bean curd with chile sauce, braised pork neck bones, Sichuan spicy shrimp and Chinese sour cabbage with rice noodles with the table to experience a more complete range of flavors.
Lu is excited to share his passion for traditional Chinese cuisine with the Springfield community. "I want to use the flavor to make people fall in love with the food," he says. "There has been no traditional Chinese food in Springfield until now. It's a lot different than what people here think it is."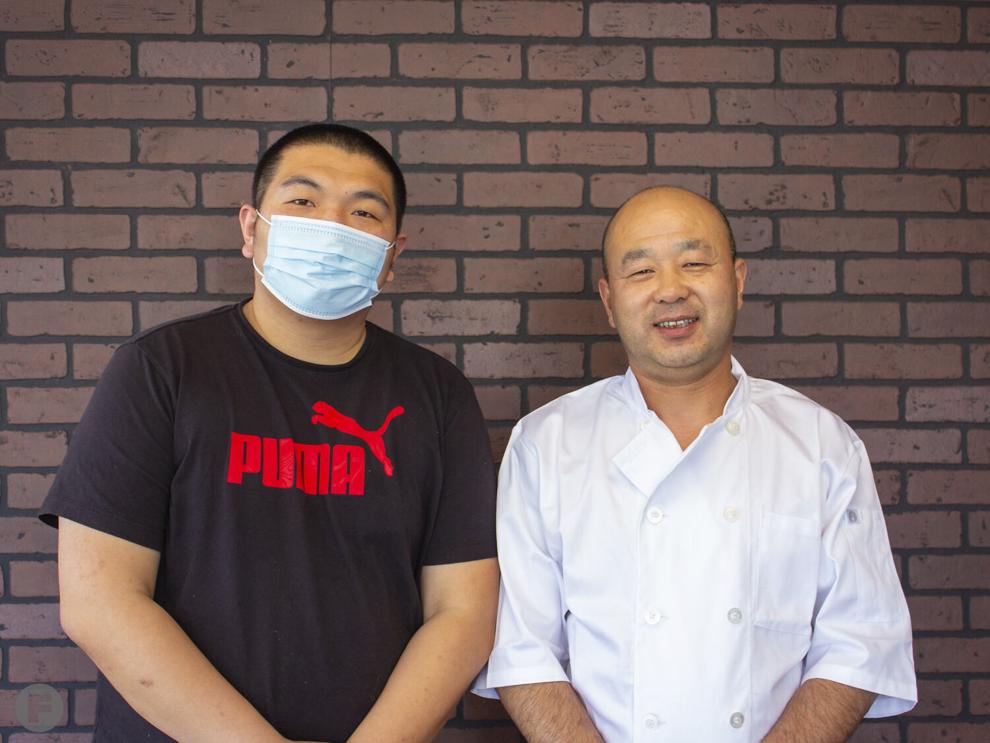 The restaurant's head chef, Yuming Han, has more than 30 years of experience, and he often experiments with different vegetables and sauces to make each meal special. Many of the dishes feature small peppers that might look spicy, but Lu says they're mostly for show. "Not all peppers are spicy," he says. "They add flavor and color to the plate, because what the food looks like is important."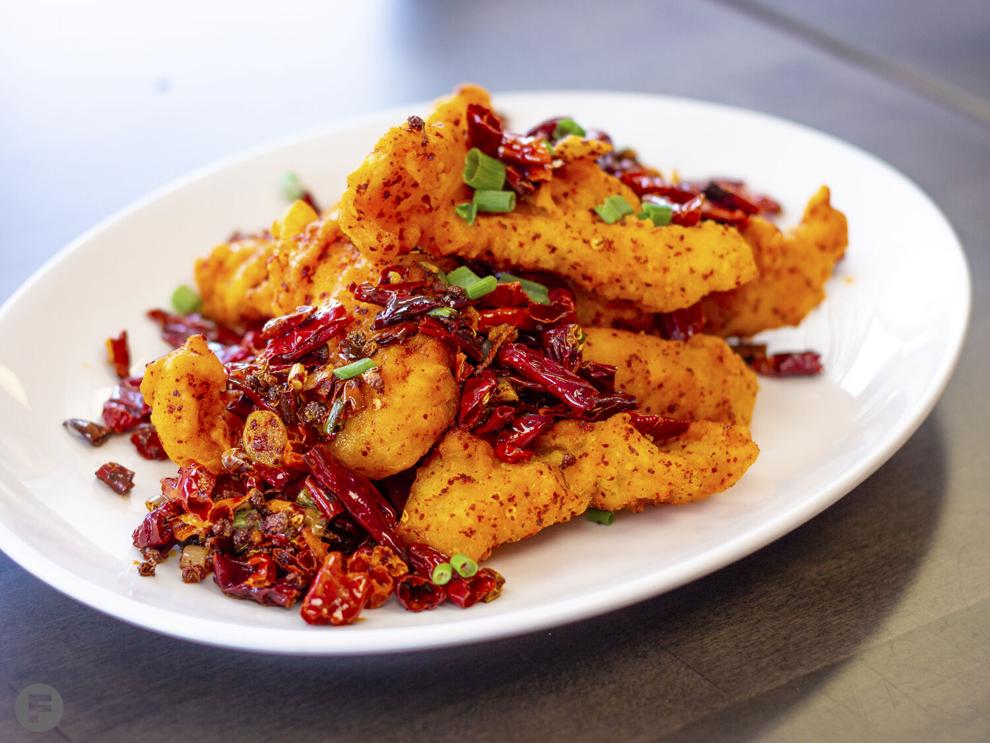 Dine in at the restaurant or place a to-go order over the phone. Corner 21 Chinese Cuisine doesn't offer delivery at this time, but Lu says that might change within the next few months.
Corner 21 Chinese Cuisine is open Sunday, Tuesday, Wednesday and Thursday from 11am to 9pm and Friday and Saturday from 11am to 9.30pm.
Corner 21 Chinese Cuisine, 1369 E. Sunshine St., Springfield, Missouri, 417.766.6630, corner21us.com