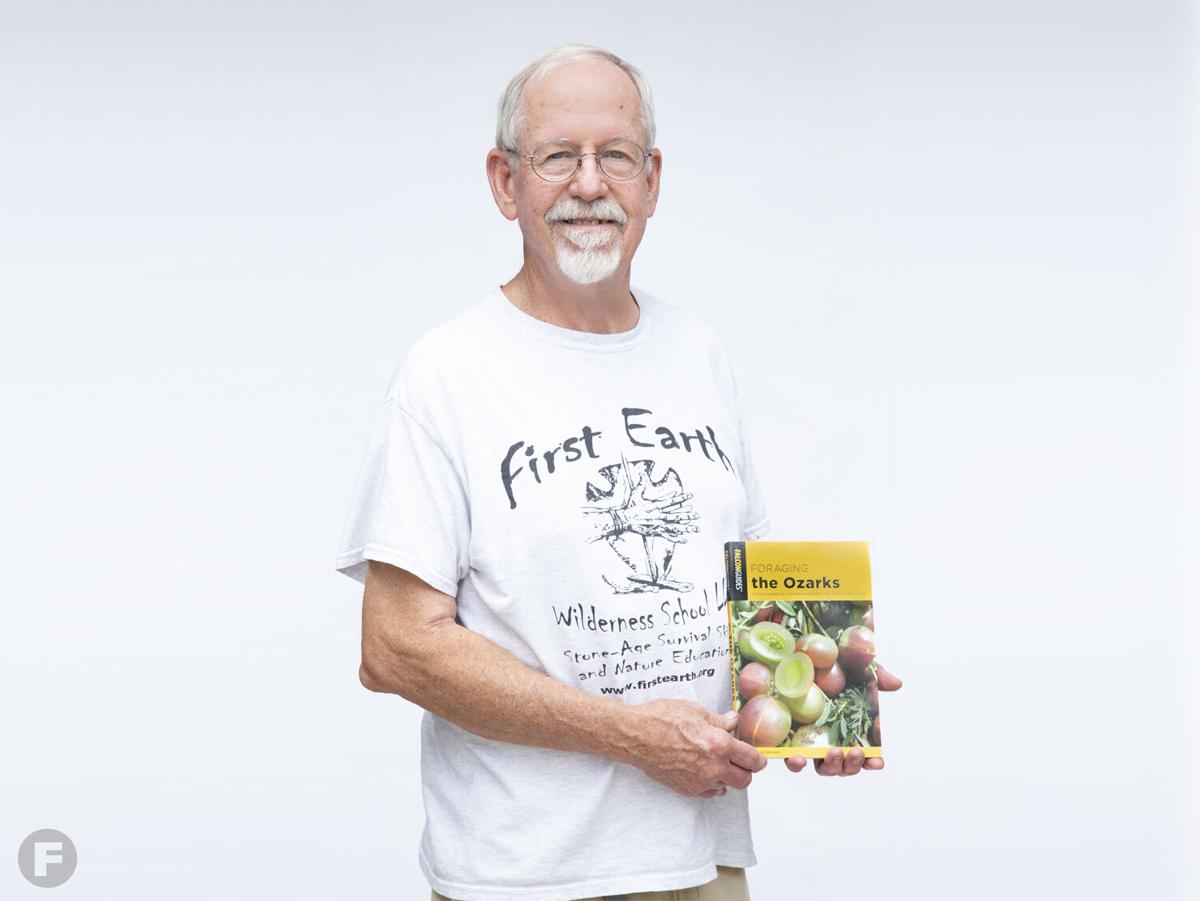 Author Bo Brown's mother relied on foraging for sustenance during the Great Depression, and years later, she passed the tradition on to her children. In his recent field guide, Foraging the Ozarks (2020), which includes foraging wisdom, plant identification, preparation methods and recipes, Brown continues to pass the region's customs on to younger generations.
In my teens, I forwent the lifestyle of foraging, and I was a full-time musician until 1985, but once I started digging into plants again, I couldn't stop. Jim "Fire Eagle" Boose, a Native American descendant whom I met when we were both working at Silver Dollar City in Branson, Missouri, renewed my interest in foraging and primitive skills. He encouraged people to spend some time on a piece of land and get to know everything you can about it. If you see a plant that catches your eye, learn all you can about it. My book can help with that.
Foraging provides a range of flavors – some familiar, others like you've never tasted. Wood sorrel, for example, tastes like lemon, and peppergrass tastes like black pepper, but there's also black haw berries, persimmons, wild passionfruit and maypops (purple passion flowers). Our native maypop has a particularly tropical flavor and aroma, and maypop jelly is the best. The fruits on the cover of the book are ground plums; they're crunchy and watery and taste like sweet snow peas. I recently pickled them in a salt brine, and the result was the crunchiest sour dill pickle I've ever had.
You have to put in the time if you're going to forage, though; there are no shortcuts. But I bet you already know half a dozen wild edibles that are underfoot, from broadleaf plantain, which is a good addition to salad, to dandelion, which I learned to make into syrup from Rachael West of Eating the Ozarks. The syrup reminds me of Kahlúa without the alcohol. I suggest going on guided foraging or wildflower walks in our state parks, investing in as many identification guides as you can and joining foraging groups on social media. After all, we just need knowledge to preserve our traditions.
Order a signed copy of Foraging the Ozarks and sign up for a foraging walk or wilderness survival class with Bo Brown at firstearth.org.