As a cocktail dive housing a hidden arcade and secret sandwich shop, Sweet Boy's Neighborhood Bar represents the culmination of every Good Spirits & Co. concept to date.
"It's kind of a hybrid of everything we've ever worked on before," says Rogan Howitt, who co-owns the new bar with Good Spirits & Co. business manager Joshua Widner and Fried Design Co. owner Josh Sullivan. "It's been a good melting pot of all the things that we've always wanted to do, but never really fit certain models that we've already had," Widner adds.
Widner is also the business manager and owner of landmark Springfield businesses under the Good Spirits umbrella, including Best of Luck Beer Hall, Golden Girl Rum Club and Cherry Picker Package x Fare. The company used the COVID-19 shutdown as a chance to remodel and rebrand the bar at 310 South Avenue from Scotch & Soda to Sweet Boy's.
Now, the drink menu is refined and simple, with a focus on creativity and quality at a low cost.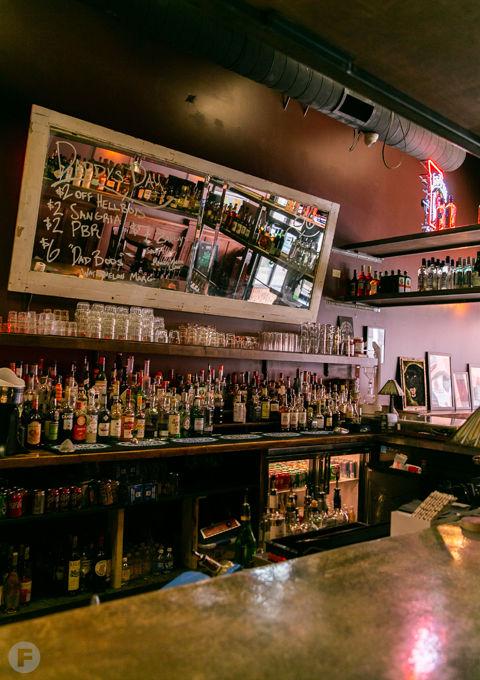 "Keeping true to our personal standard of a place we would go to is the key behind this place," Howitt says. "Sure, we're making something that's casual, low-key and dive-style, but it's definitely a mix of all the stuff we like, the hospitality we want to give and the cocktails we know we can make. Obviously, people come here to drink, so everything has to be spot-on."
The bar serves three frozen cocktails, five specialty cocktails, house shots and domestic beers. Following true Good Spirits fashion, the drinks have jocular names like Surfer on Acid and Don't Call Me Shirley. Mack Musgrave, former southwest Missouri and Arkansas market manager of Boulevard Brewing Co. and Duvel USA, is also working on opening a food-hall-style sandwich booth, called Secret Sandwich, in the back of Sweet Boy's in the coming weeks.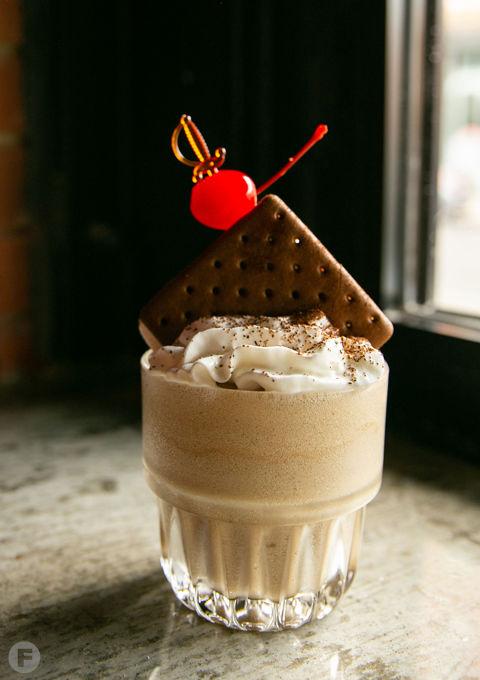 Inside, Sweet Boy's has an entirely different look from Scotch & Soda. The bar area now features custom steelwork with raised shelves that Widner, Sullivan and Howitt all added display touches to, like a light-up Negroni sign, a trophy and extra bottles of whiskey. Widner chose to add a wall in the back to separate Sweet Boy's from Slowpoke's, a secret arcade with a handful of pinball machines provided in partnership with Queen City Pinball and a few close friends.
This same wall touts a gallery of eclectic art, like a painting of Elmo, a Sullivan original that the graphic designer made when he was a kid. Elmo is holding a sign that says, "Abandon all hope."
"We sat in here and we tried to put what we wanted it to feel like into words," says Sullivan, who spearheaded the branding. "And then we were like, '70s Vegas!' But not too Vegas. We wanted people to walk in and feel like it had been there for the last 30 years, but still feel really new, modern, fresh and exciting."
Sweet Boy's, 310 South Ave., Springfield, Missouri, sweetboysbar.com