This summer, Skully's Ramen has traded its food truck for some air-conditioned new digs. The ramen hot-spot is now operating out of the latest development at Pickwick and Cherry, right next door to The Royal, a new neighborhood music hall.
The music hall emphasizes quality hospitality in a regal atmosphere.
For now, the business is accepting orders exclusively through its walk-up window, and guests can indulge in their ramen, lo mein or kimchi fries on the new shared patio. However, Skully's has plans to open its small indoor seating area within the coming months as the restaurant continues to navigate the COVID-19 pandemic.
According to Joe Still, who co-owns the business with three family members, they had been dreaming about owning a neighborhood eatery before they even opened the food truck. The group had a list of three areas they thought might fit the bill, and their current building was their top choice.
"Rountree has a real sense of community and it's always buzzing with life," Still says. "So when we were approached to see if we had any interest in occupying this space, it felt pretty serendipitous. We are beyond excited to be here."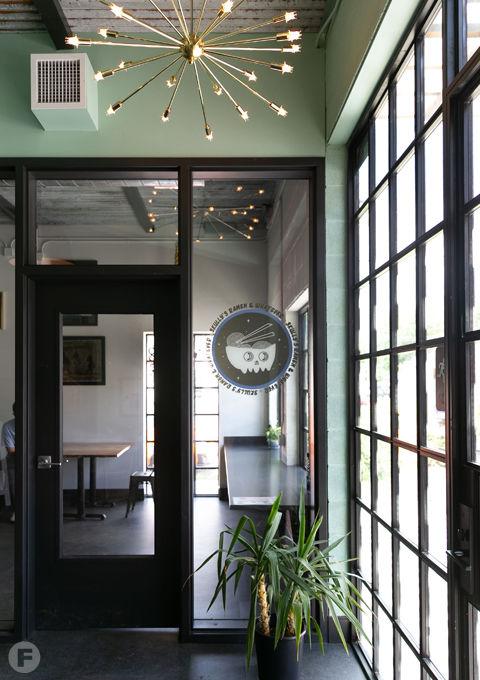 As far as the menu goes, it's relatively the same minus the new wok bowl and wings flavors, but not for long. "We are trying to start out slow with the menu additions, but have plans for much more down the line," Still says. Future offerings will include new ramen with beef and caramelized onion, crab balls with scallion cream cheese, cucumber salad and vanilla pandan for dessert.
Due to the business's small crew size, they have decided to sell the food truck to focus on offering the best quality food they can in their new space. "It's been really amazing watching the building come to life, and getting to put our stamp on it," Still says.
Skully's Ramen, 1427 E. Cherry, Suite A, Springfield, Missouri, 417.298.2021, skullysfoodtruck.com