Springfield's newest swanky jazz club is now officially open for business. The Hepcat co-owners Jimmy Rollins and Dylan Fox have been dreaming up the idea to open a bar at 220 S. Campbell Ave. since 2017. It started as a casual idea, fueled by a downtown nighttime walk and probably a little marrow or whiskey (Rollins and Fox's favorites).
At the time, Rollins had just moved to Springfield and was faced with a dilemma familiar to many 20-somethings: get a 9-to-5 job, or pursue his passion. "I asked Dylan what his plan was, and he said he wanted to open a business," Rollins says.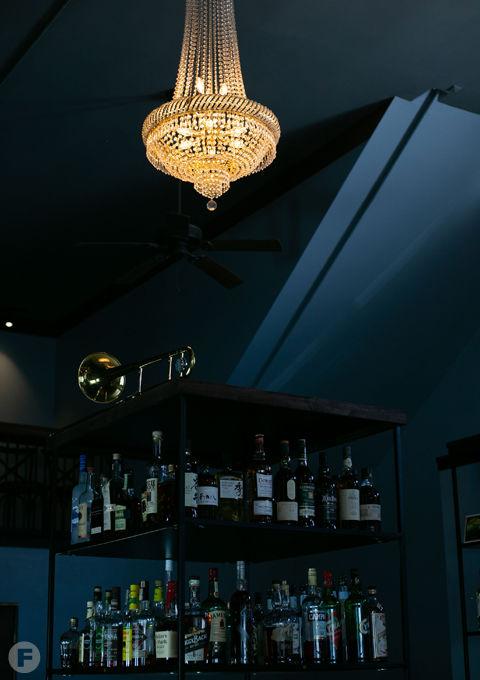 Originally, Rollins wanted to wait to open a business until he was more established, but the more he thought about it, the more he realized that the time seemed right to go into business with Fox. The two went out for tacos at The Golden Girl Rum Club to discuss the idea. "He was on board, but I think he was going to do it anyways without me," Rollins jokes.
So, the two started drafting up plans. When you step into The Hepcat and take a seat at the wood bar, you're experiencing the culmination of two years of behind-the-scenes work. Now, Austin Hill and Daniel Axel Larson own the business alongside Fox and Rollins.
The current cocktail list includes five drinks. When crafting the recipes, Fox drew inspiration from watching Chef's Table and found ways to incorporate the same flavor profiles in drinks. The house Old Fashioned, for instance, features unexpected flavors of applejack, grilled-corn-infused Mellow Corn, lime peel simple syrup and Bittermens Transatlantic, all garnished with a lime peel. The Tomato Water is another standout drink, with Moletto gin, tomato and basil shrub and Peychaud's bitters.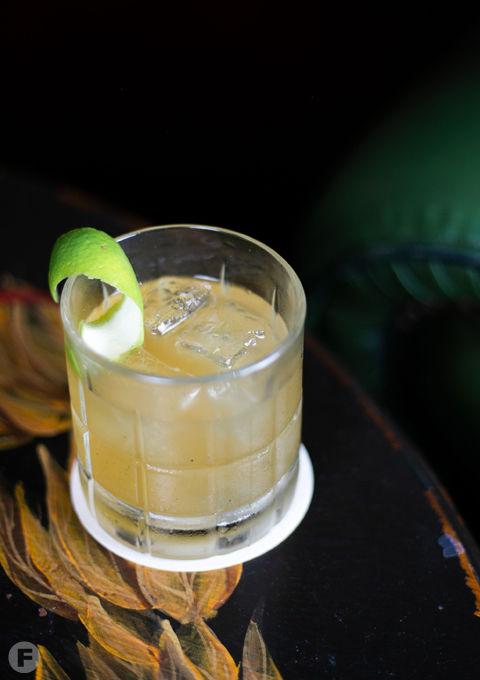 Fox also hopes to educate patrons on the history of drinks. For example, the Free Rum! is his take on a rum and coke. The rum and coke was originally created in Cuba in the early 1900s around the time of the Spanish-American war and was originally called "Cuba Libre," translating to "free Cuba."
"It's hard to communicate the history behind a busy bar, but we really try to take the extra step to do that," Fox says. "We hope to make their experience even better by broadening their horizons."
The Hepcat's kitchen is open until the bar closes, making it the perfect stop for late-night eats. Fox's brother, Dustin Fox, is the culinary genius behind the menu. He learned to cook in his grandma's kitchen, which is why most dishes are reminiscent of an old-fashioned, home-cooked meal. The preliminary menu includes starters like fried olives and entrees like smoked fried chicken, a house burger and a pulled pork sandwich.
They plan on adding desserts to the menu in a few weeks, and they predict the cheesecake inspired by Fox's grandma will be a crowd-pleaser. "[Dustin] will probably take the secret to her cheesecakes to the grave with him," Fox says.
And of course, it wouldn't be a jazz club without music. The Hepcat aims to have live music every night coming from the antique Steinway piano or open stage.
The Hepcat, 220 S. Campbell Ave., Springfield, Missouri, facebook.com/thehepcat