Case Howard, owner and operator of Black Lab Coffee Co., began his venture into the coffee business rather unexpectedly.
In 2018, Howard was working as a welder when his wife, Christa Stephens, called him one day and told him the coffee shop next to her hair salon in Republic, Missouri, was for sale – and they were going to buy it.
The couple named the coffee company after their black lab, Diesel, and last December, they opened a second location in downtown Springfield, Missouri.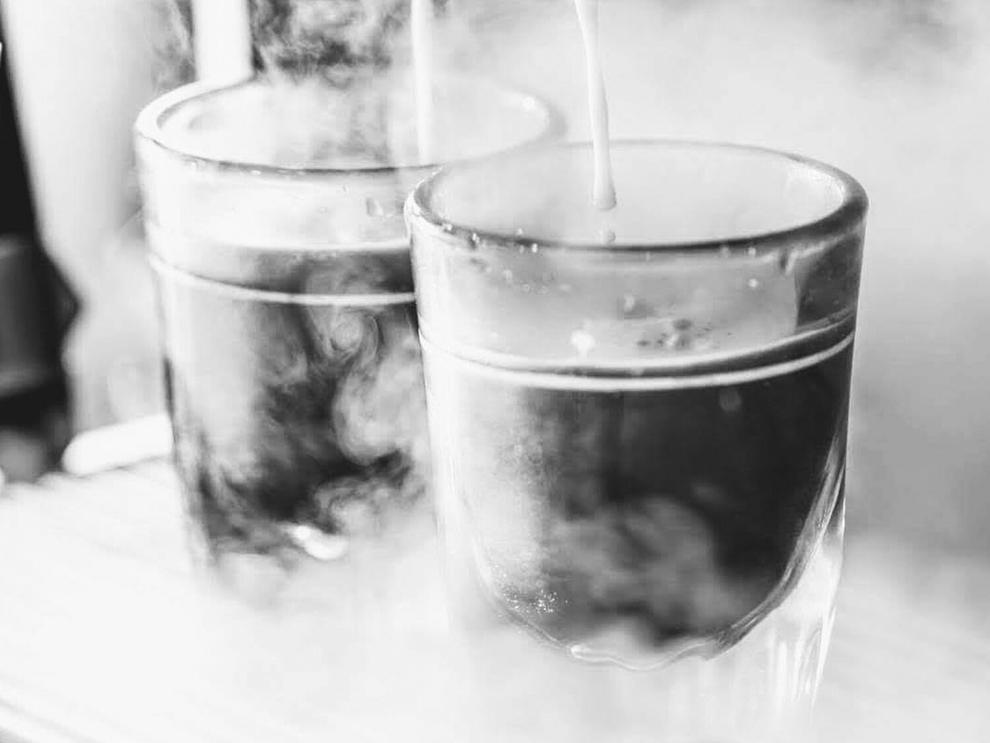 Howard has never regretted his abrupt career change. "I'm a people person," he says. "My talent is small talk – preferably over a cup of coffee, which I believe is a catalyst for changing the course of someone's day."
The original location of Black Lab Coffee Co. is a former Heroes Coffee location, but Howard and Stephens have found a way to make it their own. And the new place – with dark beams and whitewashed brick running throughout the space, tables tucked into different nooks and crannies and plenty of dog décor – is just as special.
Black Lab Coffee Co. sources its beans from Copper Canyon Coffee Roasters in Battlefield, Missouri, for coffee drinks with names such as Houn'Dawg, Scooby-Doo and German Shepherd. The latter features dark chocolate and coconut, making for a concoction that only the strongest among us can resist.
The Goldendoodle, however, is the shop's bestseller. Served with brown sugar and caramel, it's almost like drinking crème brûlée in a cup, and you can get it hot, cold or iced.
Howard hopes everyone will find something they love at Black Lab Coffee Co., which is why he strives to accommodate dietary restrictions and preferences. Visitors have a variety of dairy-free milk options, and you can even get a shot of protein added to your order. Want to play with the flavor of your coffee? There are more than 60 syrups available, including 10 sugar-free varieties.
The Springfield location also offers breakfast and lunch, starting at 6am Monday through Friday and 8am Saturday through Sunday. Indulge in a freshly baked cinnamon roll, croissant or scone first thing in the morning, or for something more substantial, try a breakfast burrito. For lunch, Howard recommends a hot dog, from the Beethoven (bacon, Cheddar and onion) to the Schnauzer (bacon, sauerkraut and Thousand Island dressing) to the McGruff (onion, tomatoes, pepperoncini peppers and relish).
There's always something new to discover – and devour – at Black Lab Coffee Co. And Howard, who's already on a first-name basis with more than half of his Springfield customers, hopes to continue to expand the business from the downtown digs.
Black Lab Coffee Co., 300 W. McDaniel St., Springfield, Missouri, 417.942.7881, facebook.com/BlackLabDowntown