Askinosie Chocolate is gearing up for a first: The Springfield bean-to-bar chocolate company is releasing a dairy-free milk chocolate bar.
"This chocolate bar was born from tons of feedback we've received over the years – to create a milk chocolate," founder Shawn Askinosie said in a release. "It's the request we've heard the most from our fans, and the second is to create more vegan and dairy-free bars. We wanted to do right by milk chocolate and in the end, this bar is really an excellent milk chocolate bar that just happens to be vegan and dairy-free. When people taste it, they have no idea it doesn't include dairy."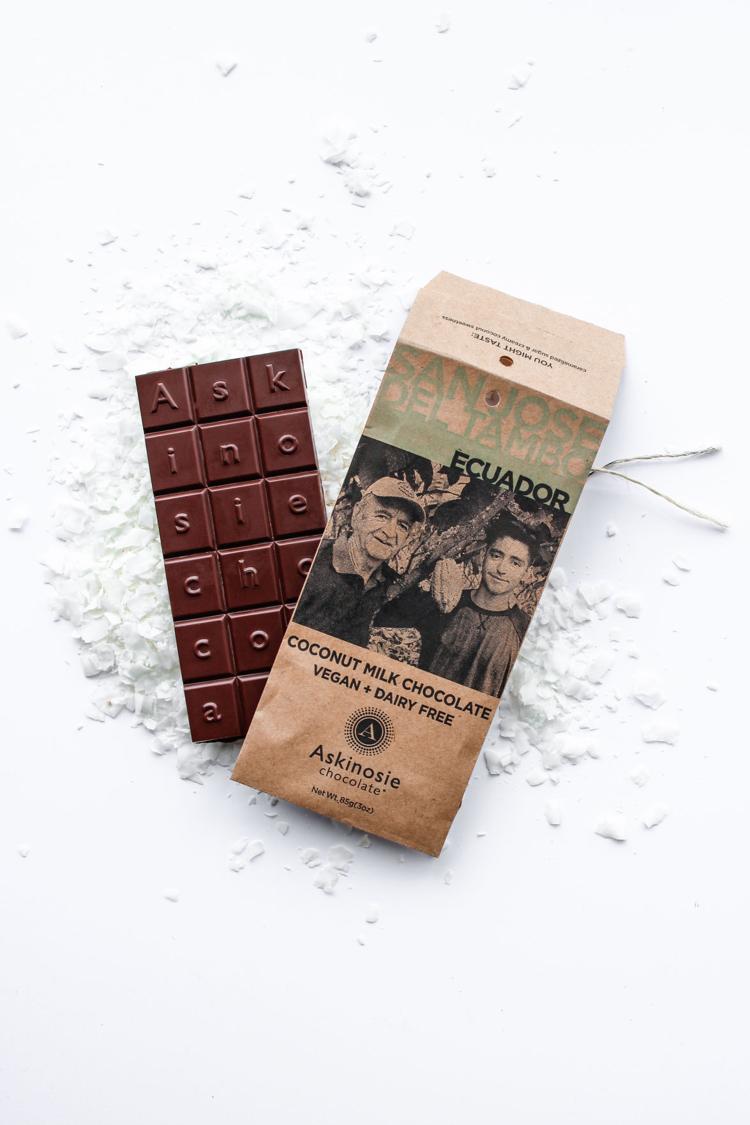 Although Askinosie's new Coconut Milk Chocolate Bar is both vegan and dairy-free, it tastes like true milk chocolate. It's made with organic coconut paste instead of dairy, plus flaky Maldon sea salt, a touch of organic vanilla bean and Arriba Nacional cocoa beans sourced directly from Ecuador. The new bar even features a photo of the father and son cocoa farmer duo from whom Askinosie sources the beans.
The Coconut Milk Chocolate Bar will be available at askinosie.com and at select Askinosie retailers nationwide.
Askinosie Chocolate, 514 E. Commercial St., Springfield, Missouri, 417.862.9900, askinosie.com