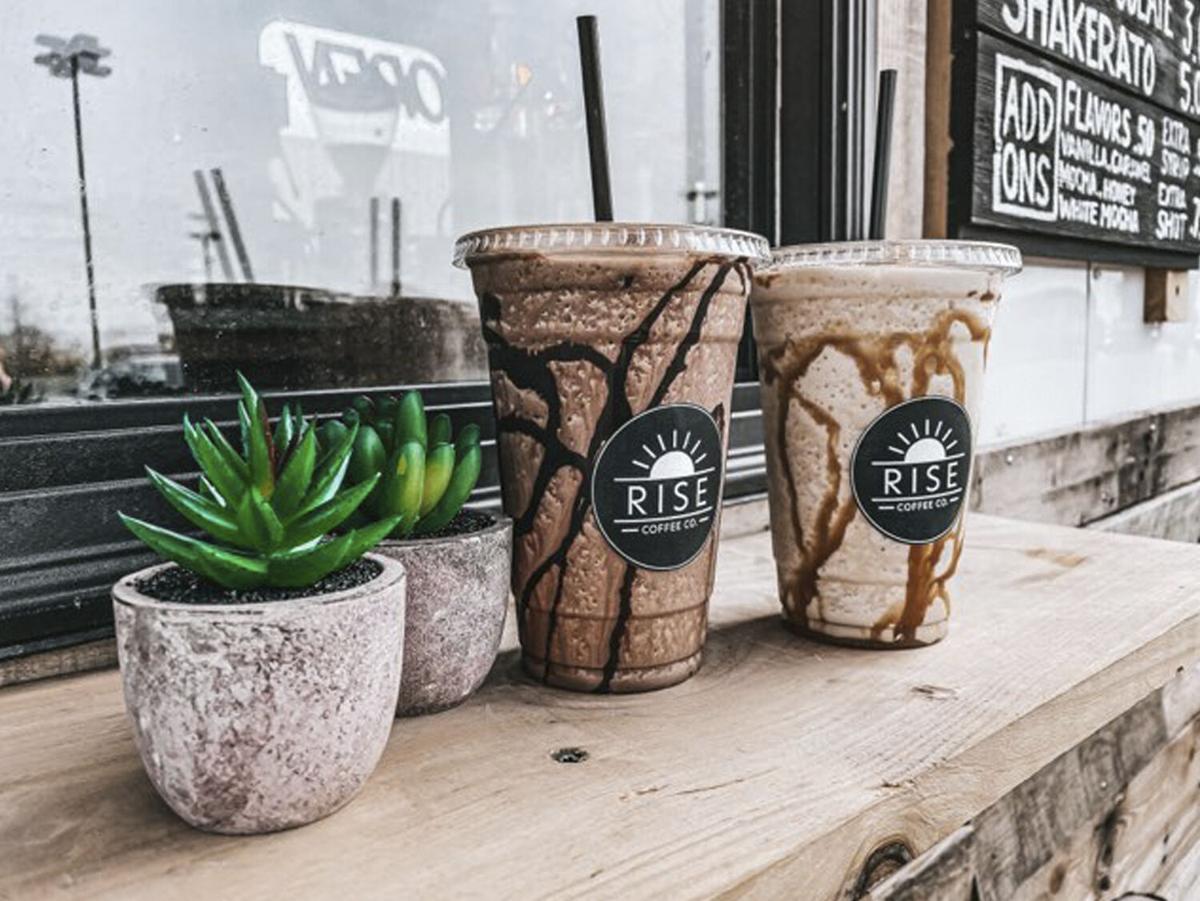 Marshfield, Missouri, residents have a new place to caffeinate. Rise Coffee Co., owned by friends Kaden Freeman, Adreon Horn and Lucas Reynolds, has introduced a convenient and flavorful way to get your daily cup of coffee.
The trio initially came up with the idea for the company because they were unsatisfied with their coffee options in town. "We wanted something thoughtfully made, something a little more artisan," explains Freeman.
Not knowing how the community would receive their selection, they didn't want to commit to a brick-and-mortar location, so they bought a covered wagon trailer from Wehr RVs in Springfield, Missouri, and spent the next six months refurbishing it. They gutted it, installed new plumbing and wiring, put their own equipment inside and completely revamped the outside.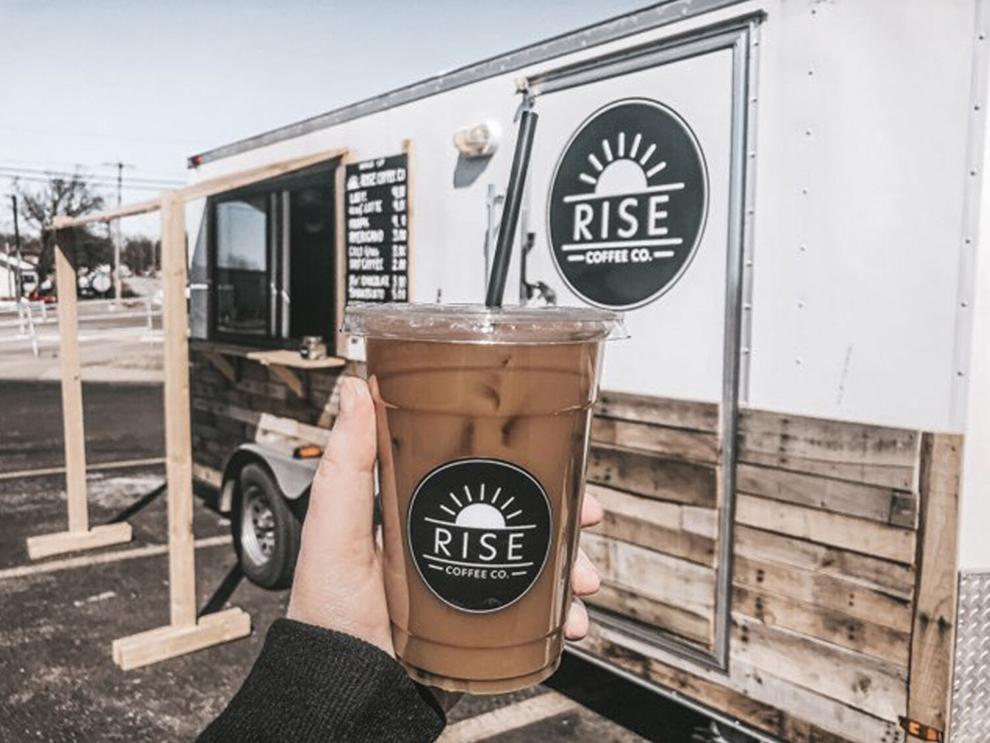 Throughout the renovations, they were trying to figure out what kind of coffee they should serve – that's when they thought of For Victory, A Coffee Company. With all proceeds benefiting Victory Mission + Ministry in Springfield, For Victory roasts top-quality, game-changing coffee. The ethically sourced coffee beans are roasted in small batches to preserve freshness and individual flavor profiles and then packaged by interns overcoming addiction, homelessness and poverty.
"It's all locally roasted, really good coffee," says Freeman. "We already had a good relationship with Victory Mission, so we contacted them and they gave us a great rate on their coffee. They also allowed us to lease some equipment such as an espresso machine and a grinder, which would have been extremely expensive to buy."
Rise Coffee Co. had its grand opening on January 23, and Freeman says they already have regulars who stop by every day. "People seem to really like our vibe and our aesthetic."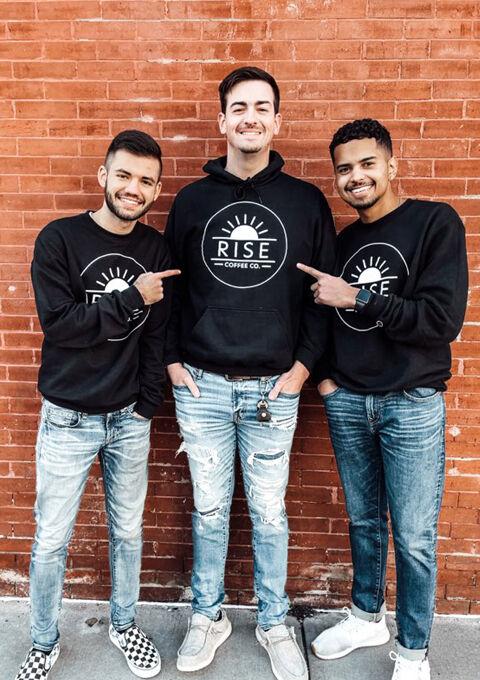 The three friends take their coffee seriously, pulling and timing espresso shots, heating milk to a specific temperature and more. "We're meticulous, and we're proud of that," says Freeman. "And I think folks can tell that their drinks are made with care; they have an affinity for what's really important."
Want to try one of the company's specialties? Order a shakerato. The Italian iced coffee drink features three shots of espresso and your flavor of choice shaken in a cocktail shaker with ice so that it gets pleasantly foamy. "It's basically an espresso with bubbles," says Freeman, "and we top it with cream." Right now, the flavor options include mocha, white mocha, caramel, vanilla, hazelnut, raspberry and amaretto, but more seasonal flavors are in the works.
Customers can also snag classic coffees – from cold-brew to Americanos to lattes – here.
With everything it does, Rise Coffee Co. strives to serve the Marshfield community. "I really enjoy the process of making coffee and then seeing people come together over a cup in different situations," says Freeman. "Coffee permeates so many aspects of life."
Rise Coffee Co. is open from 6am to 1pm Monday through Friday and 8am to 1pm Saturday.
Rise Coffee Co., 900 W. Washington St., Marshfield, Missouri, 417.241.1916, rise-coffeeco.com