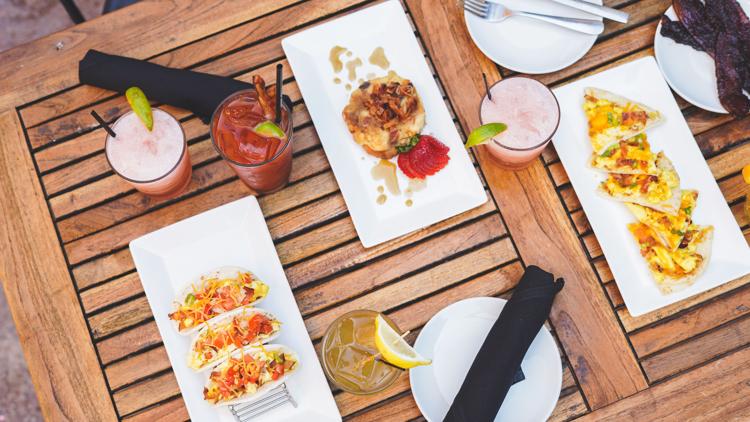 Ballpark Village, the premiere dining and entertainment district adjacent to Busch Stadium in downtown St. Louis, will host its first Bacon and Brunch Festival on Sunday, September 22, 2019. This one-of-a-kind event will be the first large-scale festival to take place at the brand new outdoor plaza, Busch II Infield, debuting as part of Ballpark Village's latest phase of expansion.
Dozens of vendors will whip up a variety of brunch dishes, including longtime staples and classics with a twist. Attendees can choose from new and familiar tasting portions such as maple bacon bread pudding, spicy jalapeno breakfast tacos and Applewood bacon and eggs breakfast flatbread.
Rest assured, the bacon-themed event does not stop at food. Vendors will be serving up bacon-infused cocktails, along with all the brunch classics like Bloody Marys, Mimosas, Frose and more. Participating restaurants include Hello Juice, Super Smokers BBQ, Kaldi's Coffee, Ukraft, Rollin Smoke Cigars and Budweiser Brew House. The event will also feature live music, a cigar lounge, photo booths and bacon-themed art.
A portion of proceeds will be donated to C.H.A.M.P. Assistance Dogs, a nonprofit organization dedicated to placing skilled service dogs with people who have disabilities to help them lead lives of greater independence. Enjoy an indulgence in bacon guilt-free with the knowledge these brunch items are contributing to the lives of veterans and people with disabilities.
The Bacon and Brunch Festival takes place from 11 a.m. to 3 p.m. on Sunday, September 22, 2019 at Ballpark Village, 601 Clark Ave., St. Louis, Missouri, 63102. Tickets range from $10 for general admission to $60 for VIP access. Kids 12 and under may enter for free. For tickets and information, visit Eventbrite.