Deliciously Healthy is sponsored by Kenrick's Meats & Catering in St. Louis, Missouri.
This quick-to-make main dish is full of good fats and bright, complex flavor. Salmon is a very forgiving fish to cook thanks to its high fat content and edible skin, and the grapefruit-avocado salsa can be tossed together while your fish roasts. You'll have dinner on the table in less than 30 minutes.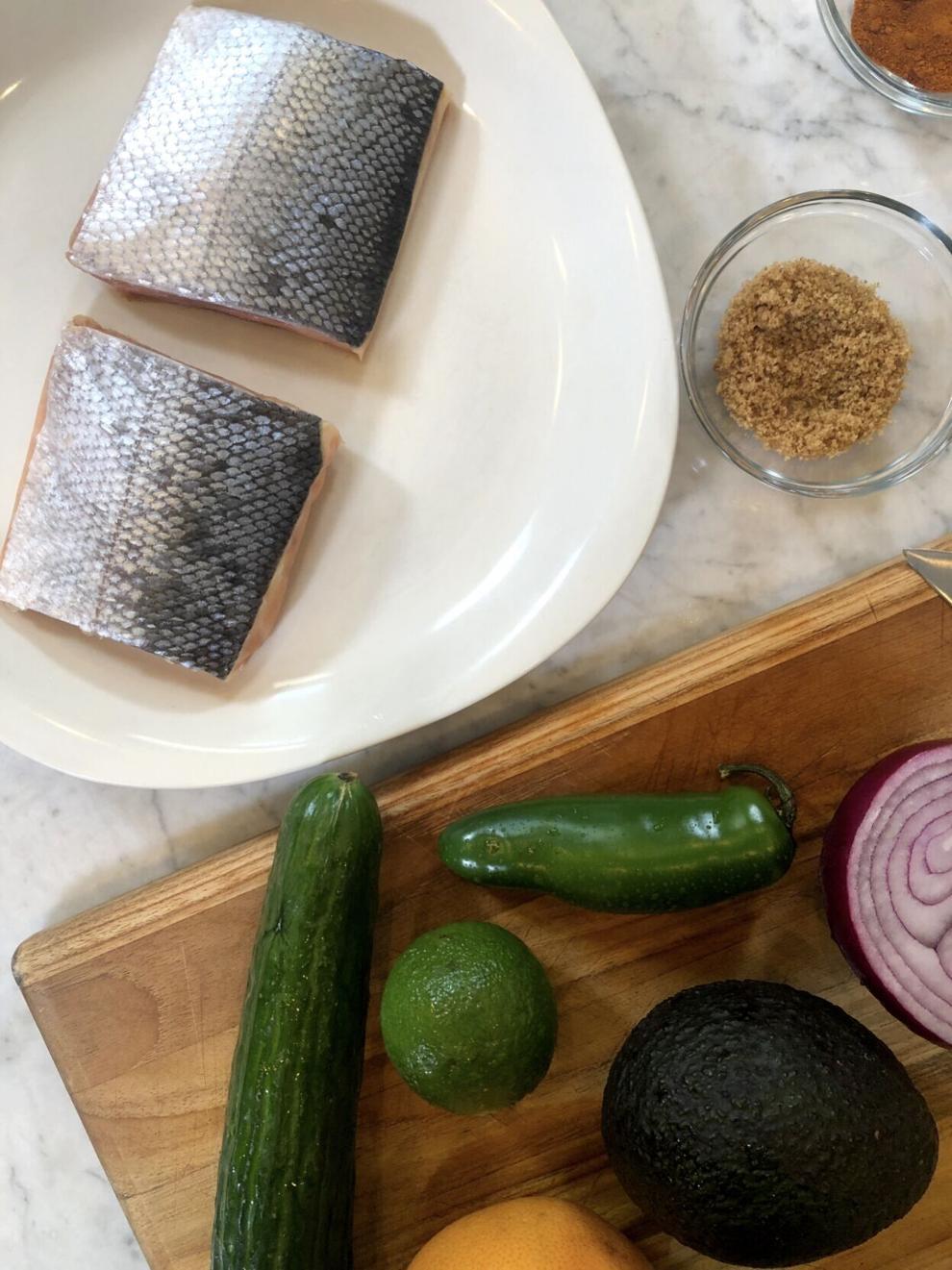 Lots of home cooks are nervous about overcooking fish, but I promise that this method is just about foolproof. After preheating your oven so it's good and hot, just lay your salmon filets skin-side down on a parchment paper-lined baking sheet. Mix up the ingredients for my sweet-spicy rub and press into the flesh of the salmon. Pop the baking sheet in the oven and roast the salmon until just cooked through, about 15 minutes. Like magic, parchment paper keeps the fish from sticking – it will lift right off when you transfer the salmon to your plate.
This salsa marries beautifully with the richness of salmon and takes full advantage of the season's sweet-tart citrus, which is at its peak during the winter months. You will need to supreme the grapefruit, which sounds harder than it is. Just cut the top and bottom off so the grapefruit sits firmly on your counter. Next, run a knife vertically from the top to the bottom, removing the skin and the white pith, but leaving behind the flesh. You'll see the white veins that run between each grapefruit segment – just pick up the peeled grapefruit and cut down each of those veins, releasing each segment, which will be free of any membrane. You'll be left with just the flesh of the fruit.
Along with vitamin-packed grapefruit, the salsa features avocado, jalapeño, cucumber and onion… each ingredient lends flavor and texture to the sauce as well as nutrients and minerals. Once you've stirred together the salsa, just spoon it atop the spice-roasted salmon. This dish would be prefect paired with rice. Or, if you're cutting carbs, try serving it atop mashed cauliflower, which will soak up the juices from the salsa and add even more nutrient density to this good-for-you main dish.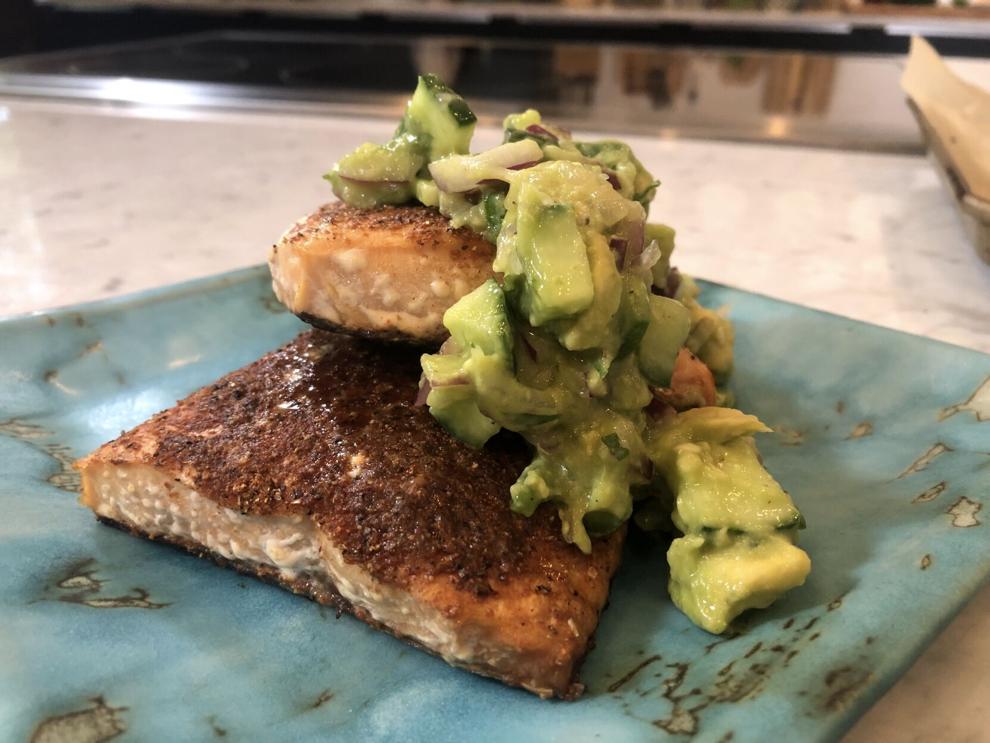 Emmy-winning host Cat Neville is the publisher of Feast Magazine and the producer of tasteMAKERS, which airs nationally on PBS. She has been in food media for about 20 years and when she's not on the road, she can usually be found playing around with new flavors in her St. Louis kitchen.
Salmon with Grapefruit and Avocado Salsa 
Recipe by Catherine Neville
Yield: 4 servings
Salmon ingredients:
4 skin-on salmon filets
1 tsp hot paprika
1 tsp cumin
1 tsp salt
½ tsp black pepper
½ tsp cinnamon
2 tsp brown sugar
Grapefruit-avocado salsa ingredients:
1 grapefruit
2 avocados
½ English cucumber
¼ red onion, diced
1 jalapeño, diced
1/8 cup chopped cilantro
1 lime
salt and pepper to taste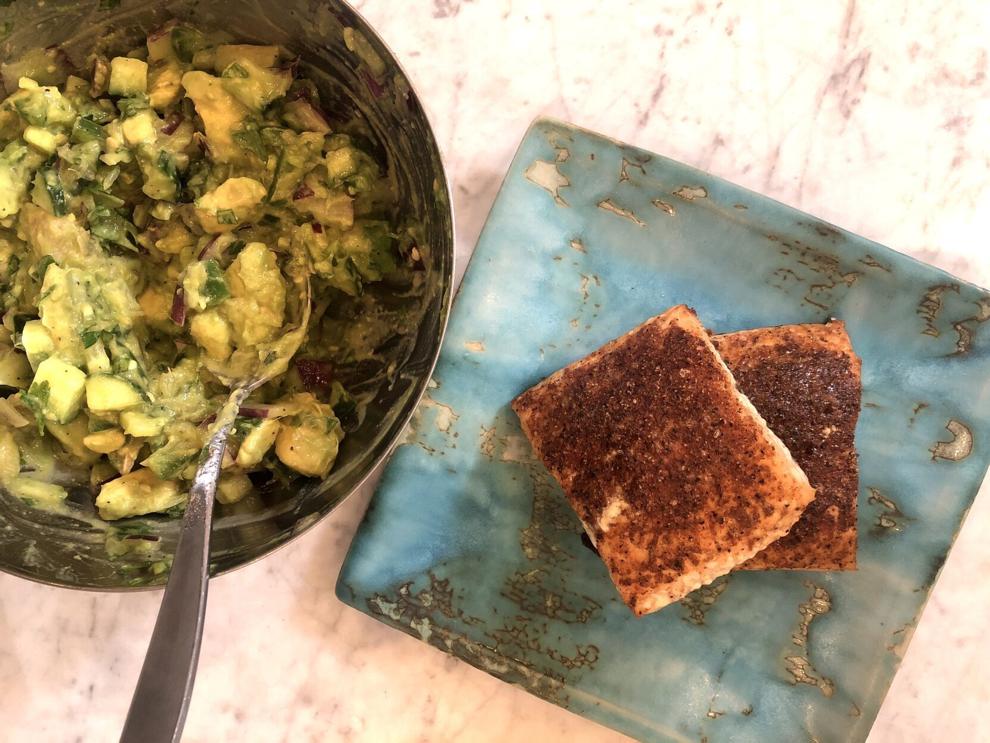 | Preparation | Preheat oven to 425 degrees. Place salmon, skin-side down, on a parchment-lined baking sheet. In a small bowl, mix the paprika, cumin, salt, pepper, cinnamon and brown sugar thoroughly. Sprinkle rub evenly over the salmon, pressing to adhere to the fish. Roast salmon for about 15 minutes, until flaky and cooked, but not dry.
Meanwhile, make the salsa. Supreme the grapefruit and place in a medium bowl. Pit and dice the avocado and dice the cucumber, then toss with the grapefruit. Add in red onion, jalapeño, cilantro and the juice of ½ of the lime. Taste and add salt and pepper as well as more lime juice if needed.
Serve salmon topped with a generous amount of the salsa. It would be wonderful served on brown rice or farro, which would soak up all of the flavor from the salsa.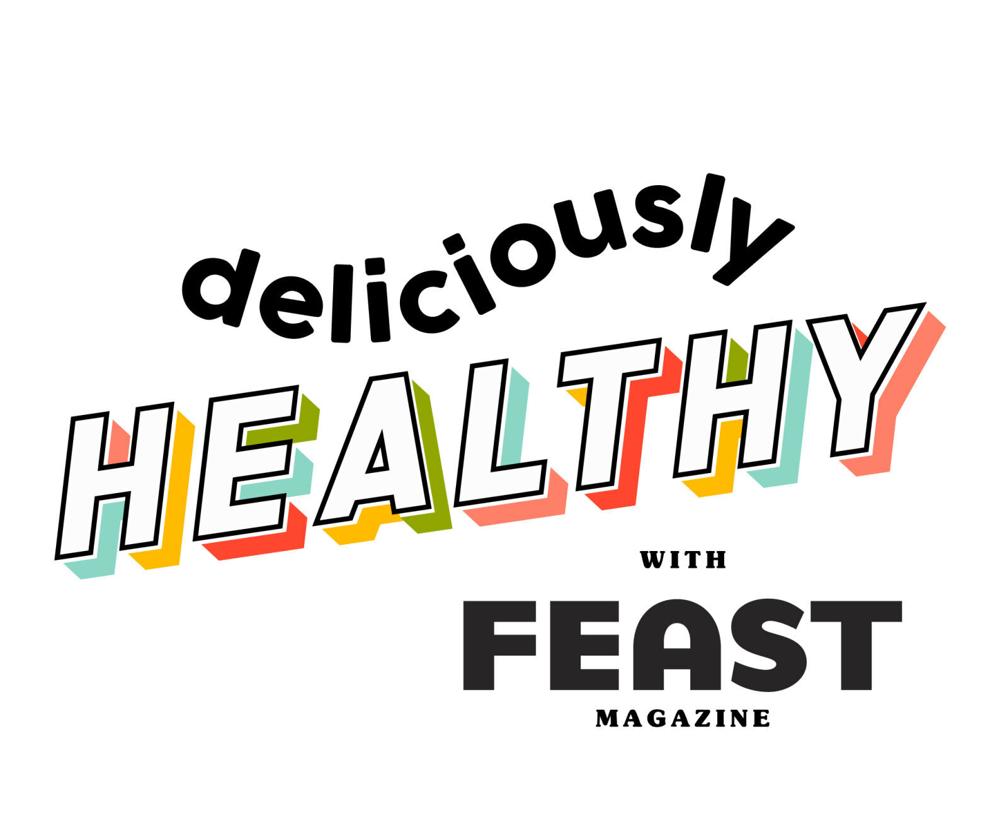 This content was produced by Brand Ave. Studios in collaboration with the sponsor. The news and editorial departments had no role in its creation or display. For more information about Brand Ave. Studios, contact tgriffin@brandavestudios.com.