Housed in a century-old building that was originally home to a Masonic Temple, the beautifully reclaimed Hotel Vandivort, a boutique hotel in downtown Springfield, Missouri, is home to The Order, an upscale dining destination that elevates the concept of hotel restaurant with delectable aplomb. "We created an upscale, yet approachable atmosphere catering to those who want an experience rather than just a room or a meal," describes Tessa Diehl, the hotel's director of sales and marketing.
Executive chef Zach White crafted The Order's menu selections with a focus on local and regional purveyors, with what the hotel refers to as a "Missouri modern flair." Signature dishes include The Big Cow, a 16-ounce grilled prime strip loin; The Duck, a seared breast served with a duck confit risotto; and The Chicken, a crispy-skin airline breast. All signature entrées, despite their no-frills names, come dressed to impress with locally sourced produce and proteins and handcrafted seasonal sauces.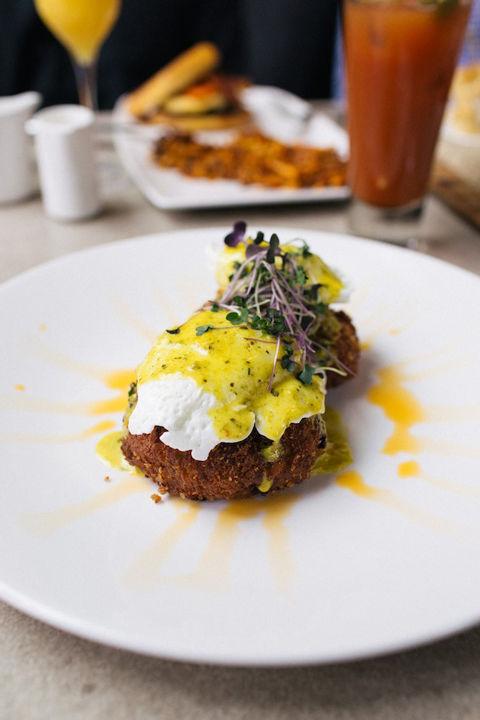 Weekly dinner features, described on The Order's menu as "the kitchen's culinary playground," rotate based on available proteins and produce and are steeped with the kitchen staff's unique perspective and creativity. A PreView Pairing special is offered every Monday evening, giving diners an opportunity to sample the features of the week in a multicourse format. Wine pairings are curated by restaurant manager and level I sommelier Dylan Rauhoff.
Mixed drinks are creatively crafted, with the bar program at The Order led by chief bartender Dylan Fox, 2017 Golden Fork Bartender of the Year. The signature Smoked Old Fashioned, with Buffalo Trace bourbon, simple syrup and house bitters, is served in a Maplewood smoked glass, while the daring To-marrow, Tomorrow features a flavorful surprise: bone marrow-washed Chateau Arton Haut-Armagnac with Cñia Mata vermouth, maraschino cherry syrup and smoked orange juice. In addition to craft cocktails, the bar menu features a hyperlocal beer menu, with eight out of the 10 beers on tap brewed in downtown Springfield.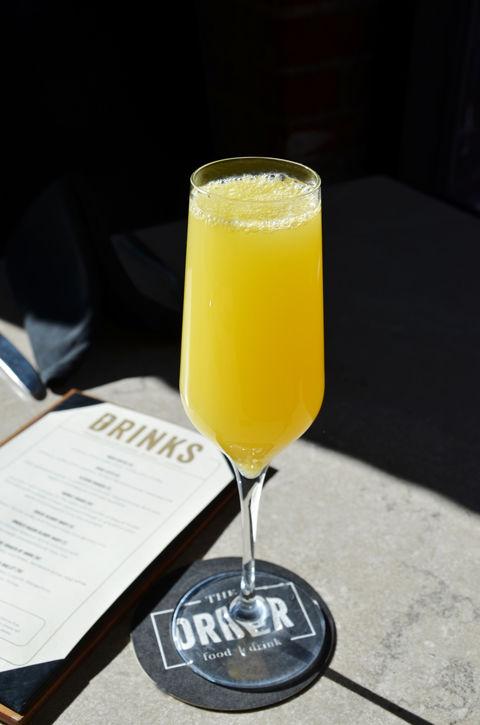 The Order's brunch menus feature brunch offerings seven days a week, as not everyone lives that desk-jockey life. "Benedicts are kind of our thing," Diehl says. The weekend benedict menu features five iterations of everyone's favorite poached provision, such as smoked salmon Benedict, scallop Benedict or fan-favorite Ozarks Benedict, which comes stacked with local Circle B Ranch pork belly and housemade sage-sausage-apple gravy. For those truly in it to win it, The Order offers bottomless Mimosas and Bloody Marys at brunch.
"Our local focus doesn't stop with our cuisine, either," Diehl says. "A primary mission behind the Hotel Vandivort and The Order is to build and to bolster Springfield arts and culture. You'll see that focus here every day with work from local artists and artisans throughout the space and local music multiple times every week."
This focus on local culture and cuisine will take on new perspective in the spring of 2019 – quite literally – as Hotel Vandivort and The Order plan the opening of Vantage, Springfield's first rooftop bar.
The Order at Hotel Vandivort,305 E. Walnut St., Springfield, Missouri, 417.851.5299, theordersgf.com