Fajitas are a family-friendly Tex-Mex favorite that happen to be perfect for campfire cooking. All you have to do is toss the sliced peppers, onions and steak with a mess of aromatic and flavorful seasonings, wrap it all up in foil and throw the packets on hot coals.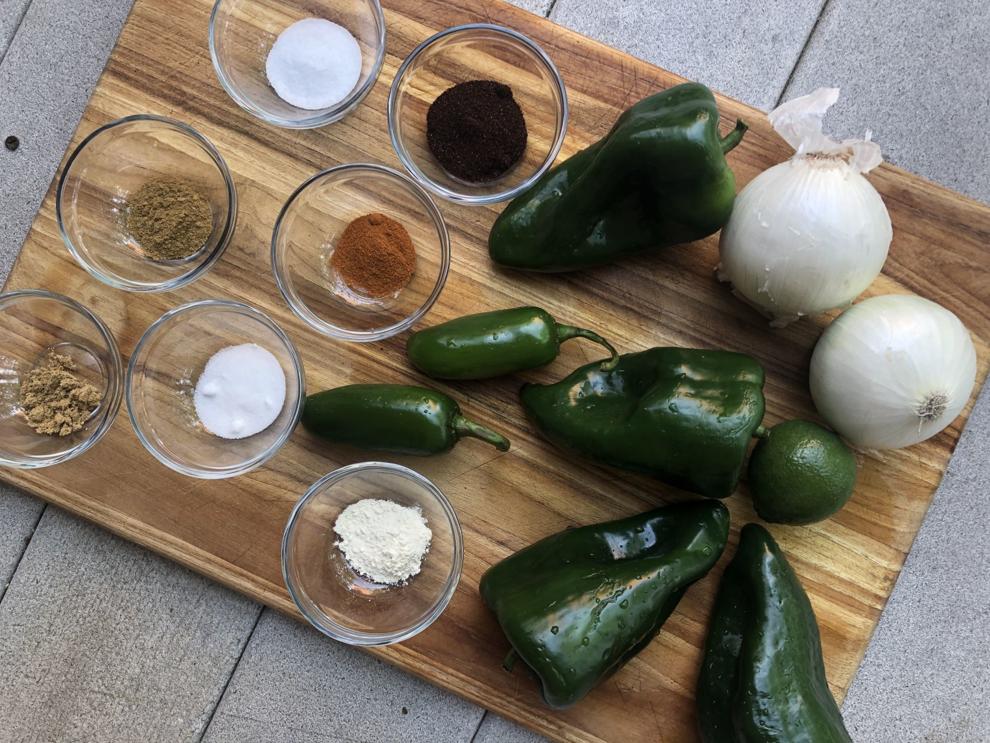 It could hardly be easier, but I do have a couple of tips to share to ensure fajita success.
First, try putting your steak in the freezer for about 30 minutes prior to slicing it – this helps to ensure thin, even pieces. Second, you want to build your fire so it has a good coal bed. You don't want to toss the packets on active flames, so be patient and let your fire burn down a bit. Also, check one of the packets about 10 minutes into cooking – depending on the heat of your coals, your fajitas may be ready that quickly, and if so, you'll want to pull them off the heat.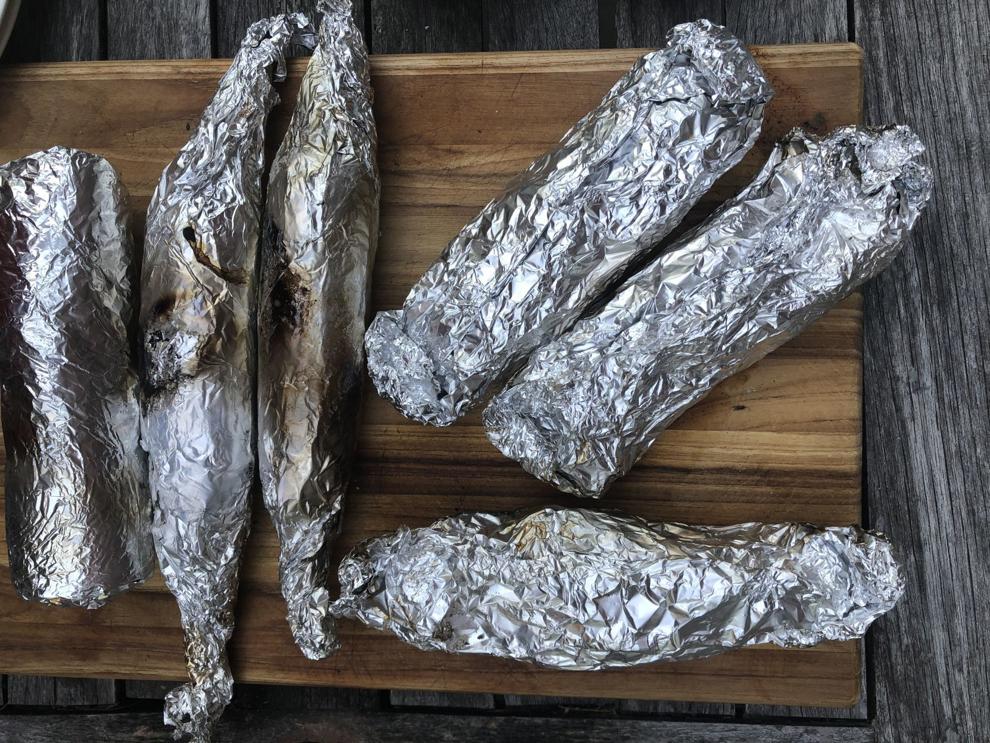 Elote, a favorite street snack in Mexico, is an ideal side for your fajita feast. Simply soak ears of corn in water and then wrap in foil. Toss them on the fire along with your fajita packets – they should cook at about the same rate.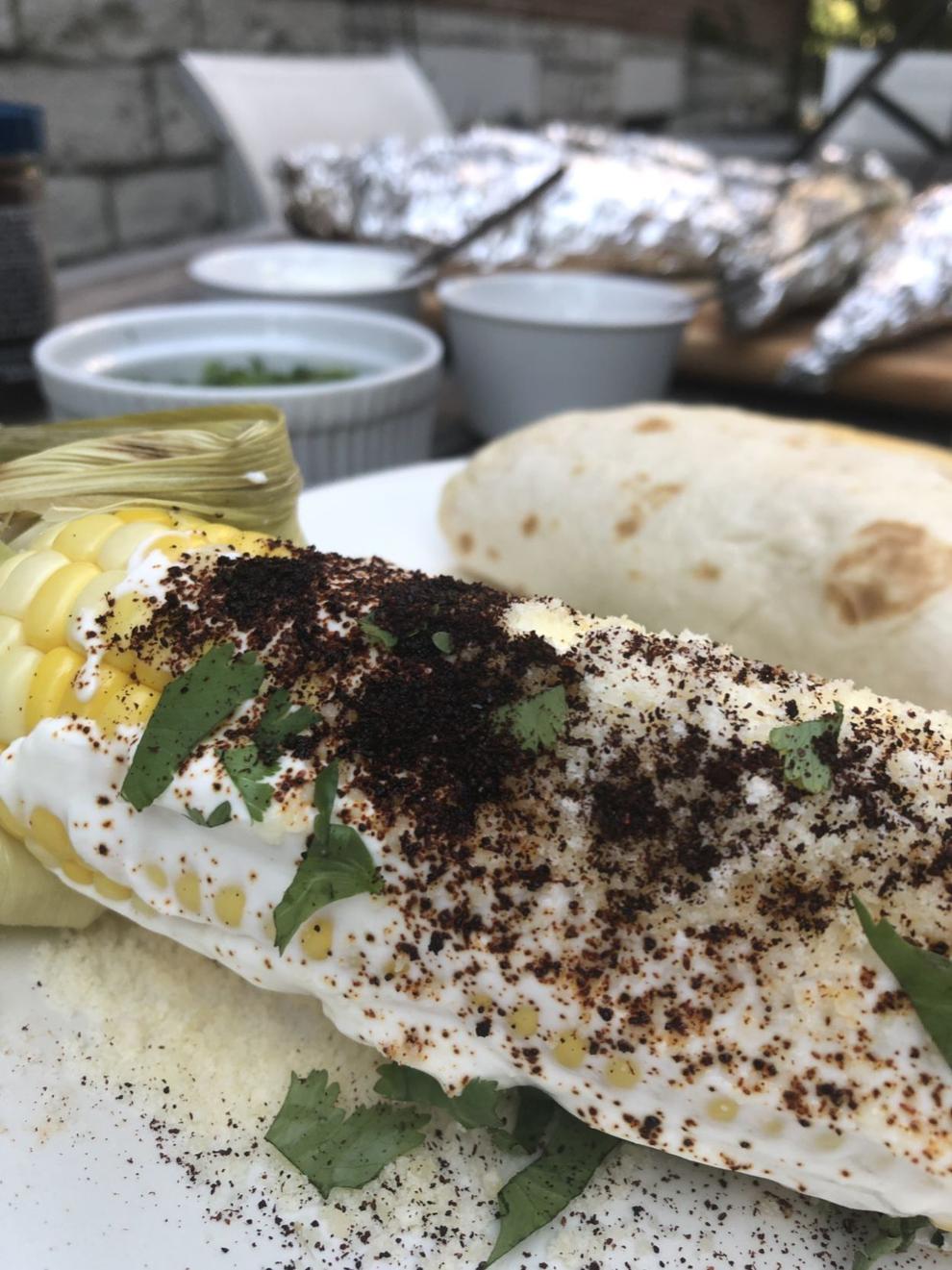 The recipe follows, but you hardly need one. Just shuck your cooked corn and slather it with sour cream, then top with Cotija cheese, chile powder and cilantro. You can add a squeeze of lime if you'd like to add some zing, but you may decide you don't need it with all of the wonderful flavors and textures in this campfire meal.
Emmy-winning host Cat Neville is the publisher of Feast Magazine and the producer of tasteMAKERS, which airs nationally on PBS. She has been in food media for about 20 years and when she's not on the road, she can usually be found playing around with new flavors in her St. Louis kitchen.
Foil Packet Steak Fajitas
Yield: 4 servings
2 Tbsp ancho chile powder
1 tsp granulated garlic
1 tsp cumin
1 tsp coriander
1 tsp sugar
1 tsp salt
½ tsp hot paprika
2 jalapeños, sliced
3 poblano peppers, cored, seeded and sliced
1 large white onion, julienned
1 lb sirloin steak, thinly sliced on the bias
1 lime, quartered
water
warm tortillas, to serve
chopped cilantro, to serve
sour cream, to serve
chopped tomatoes, to serve
| Preparation | In a small bowl, mix the chile powder, granulated garlic, cumin, coriander, sugar, salt and paprika. Set aside. Add sliced jalapeño, poblanos, onion and sliced steak to a large bowl. Sprinkle with seasonings and toss with a spoon to thoroughly mix.
Set out four sheets of 12-by-12-inch tin foil and fold up the corners so they resemble little boats. Evenly distribute the pepper-steak mixture, then squeeze each packet with lime and top with a couple tablespoons of water. Wrap the packets up so nothing will leak and add another layer of foil, just in case. Wrap tortillas in foil as well.
Place your fajita packets on a bed of coals (you can grill the packets if you don't have access to a campfire) and cook, moving every couple of minutes to avoid hotspots, about 10 to 15 minutes. Check one of the packets after 10 minutes to see if the steak is cooked to your liking. If so, remove the packets from the fire. Place the tortilla packet on the coals for a few minutes to heat them through. Serve each person their own fajita packet with warm tortillas, cilantro, sour cream and chopped tomatoes.
Elote
Yield: 4 servings
4 ears corn, husks intact
sour cream, crema or mayo, for serving
Cotija cheese, for serving
cilantro, chopped, for serving
chile powder, for serving
lime wedges, optional
| Preparation | Soak corn in water to cover for at least 30 minutes. Remove from water and wrap in foil. Place corn on hot coals and cook, turning frequently, for about 10 to 15 minutes, until crisp-tender. Shuck corn, leaving husk intact to act as a handle, and slather with sour cream (or crema or mayonnaise), sprinkle with Cotija cheese, cilantro and chile powder. Add a squeeze of lime if you like and dig in.
This content was produced by Brand Ave. Studios in collaboration with the sponsor. The news and editorial departments had no role in its creation or display. For more information about Brand Ave. Studios, contact tgriffin@brandavestudios.com.