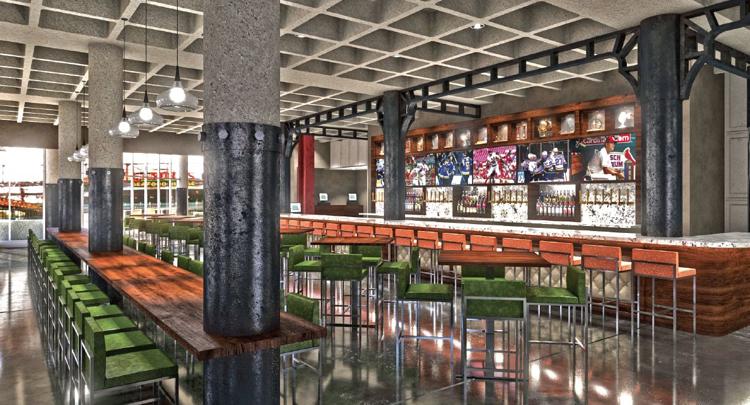 When Theodore Link laid out his plans for downtown St. Louis' Union Station in 1894, he envisioned the space as a grand transportation hub for travelers and a source of pride for those who called the city home. Though Union Station has been reimagined many times in the 125 years since it opened, it remains a vital part of downtown's landscape.
Lodging Hospitality Management has built a reputation for bringing striking renovations to beloved St. Louis places while honoring their history, and its projects underway at Union Station — including the St. Louis Aquarium, the St. Louis Wheel and three new restaurants — are all slated to open before the end of the year. Train Shed, the largest of the three, is partially set in the footprint of Union Station's original Train Shed. Its turn-of-the-century influences are subtle — more of a whisper than a whistle. "It's industrial chic that's softened by intricate art nouveau patterns for the furniture and art deco murals — a throwback to the World's Fair when Union Station was so prevalent," Blaise Pastoret, director of restaurants for LHM, says. With around 260 seats, Train Shed is shaping up to be a showstopper. Its walls stretch up to 16 feet high with windows that let the sunshine pour in and provide front-row views of the dazzling fire and light shows that illuminate Union Station's lake several times a day.
Developed by Russel Cunningham, the executive chef at the Union Station Hilton, Train Shed's menu is as diverse as the crowd Pastoret hopes to attract: couples, families, solo travelers, big groups, concertgoers and sports fans. "There will be something for everyone: steaks, seafood, entrees, smoked and cured items, small plates and appetizers," he says. Wraps, burgers and sandwiches will be available for lunch. Kyle Mathis — who has built such notable bar programs as those for Boundary, Basso and Three Sixty — is curating the drink menu, where classic and pre-Prohibition cocktails, such as Blood and Sands and Aviations, will feature prominently. "I wish there were more places to get craft cocktails done well but where you don't have to pay $14 for them," Pastoret says. "Ours will cost about $10 or less, and we might offer a fun happy hour." A selection of craft beers will also be on tap.
Though it will make its home in an official National Historic Landmark, Train Shed represents something entirely new, both for LHM and for the city. "I try to make every property unique," Pastoret says. "I want all of them to have their own identity and different interior design. Train Shed will have its own look, and we will dress it up in a completely new fashion."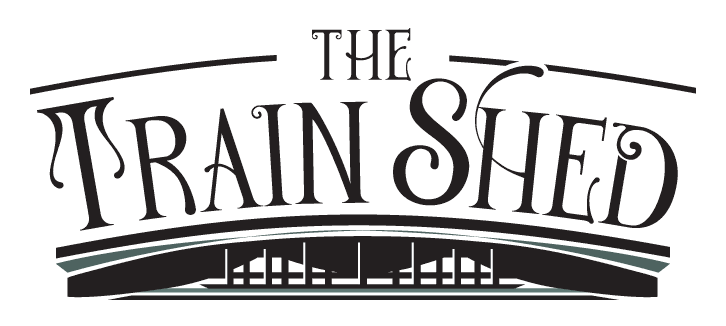 UNION STATION | 1820 MARKET ST. | DOWNTOWN, ST. LOUIS
314.621.5262 | STLOUISUNIONSTATION.COM