Truffles, a mainstay in Ladue since Y2K, has gone through a few different iterations in its 15-year-history. Since bringing in general manager Aleks Jovanovic and chef Brandon Benack a few years ago, Truffles has found its voice as a neighborhood restaurant at the forefront of globally influenced cuisine.
"If you look at the menu, you will see many different influences from French and obviously Creole, because that's chef's background, to influences from fusion cuisine from Florida, then of course American contemporary," says Jovanovic. "You'll see, especially on the specials side, just about anything from Asian to African to South American influences."
As a neighborhood restaurant, Truffles has certain obligations to long-time customers to provide delicious American contemporary cuisine, but that doesn't keep them from expressing their creativity as chefs and artists. "We all have aspirations to be free to do whatever we want and just cook fun and good food," says Jovanovic. Finding that balance between pushing your guests to experience new and unique dishes while providing mainstays from its storied past is like walking a tightrope; too far in one direction can alienate clientele.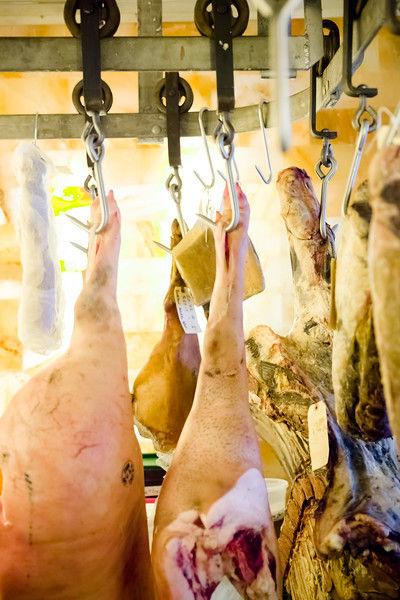 "It took us a while to gain trust. The first year was almost disastrous," he says. "Slowly but surely people started gaining trust in what we were doing." Most of the staff's creative expression comes through in daily specials and their weekend Truffles' Master Series, a weekly six-course tasting menu.
This is a challenge that Truffles embraces wholeheartedly. "We basically chose the path of doing the hardest thing, and that is to do just about all," says Jovanovic.
Speaking of doing it all – the restaurant's wine list has doubled since Jovanovic took over as general manager. The restaurant now carries 1,600 to 1,700 labels and over 10,000 bottles. Truffles, which has received recognition from Wine Spectator and World of Fine Wines, aims to have something for everyone. The most unique aspect of its wine program is the introduction of the Coravin system, a method of extracting wine from a bottle without tainting and ruining the flavor of what remains while being able to still preserve it as if it had never been opened. This system has allowed Truffles to get rid of all half bottles of wine and allow any bottle on the list to be purchased as a half bottle for 60 percent of the price.
Benack and Jovanovic were brought in to take Truffles to another level and bring in a wider range of clientele. After a few years of bringing globally influenced cuisine to the neighborhood, they decided a next-door butchery was a next logical step to expand their brand, increase product utilization and provide another level of service to the Ladue and surrounding communities. Enter Steve Caravelli, executive chef of Butchery, Truffles Meat Market.
"Nobody knew what it meant to be a full-time retail manager," Caravelli says. "I could figure out how to be a guy who breaks down a pig, make sure I sell all those parts, don't waste anything and charge appropriately, but we have people coming in asking for a weird thing done this way, and they want it to go with this, and they want this sauce from the restaurant, and they want the sauce the restaurant did three months ago."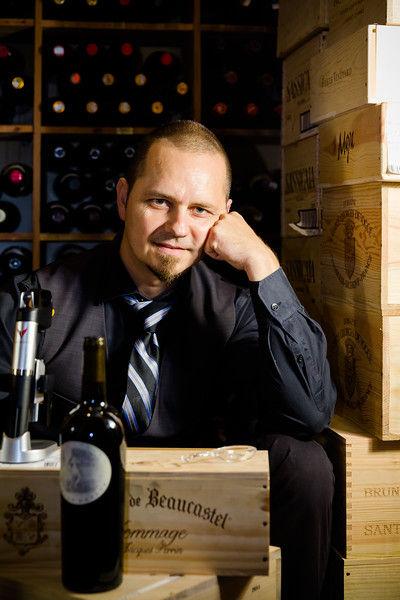 Caravelli iterates they had to figure out how to cater to all customers without breaking the whole system at the same time. "(The butchery is) falling into stride with consistency between products we like and what has people coming back in the door."
The butchery shop is unique compared to many others. One of the first visible sites is the Himalayan salt block-lined aging room with pigs and cuts of beef hanging in front of its window. Full transparency to their in-house dry aging program allows customers to visibly see how the product is being handled. Additionally, instead of going in and picking out a steak from a row of precut pieces, most of the cuts are done to order. The butchers encourage communication; a throwback to older times when patrons would hold a conversation with the local butcher to ensure they are getting exactly the cut of meat they seek. In addition to helping find exactly what you want, the butchers can also discuss the best ways to cook it and offer advice to help any patron produce the best quality of home-cooked proteins.
Some are still shy to hold those conversations, but as time passes, many are shedding that shyness and special ordering exactly what they want. "What's become the bread and butter of the store recently is special requests," Caravelli says. "People knowing that they can call us and say 'I want a seven bone standing rib roast', or a three bone standing rib roast, or a tenderloin cut and tied this way."
The butchery offers more than cuts of meat to cook at home. The store also offers grab-and-go meals, a whole line of mostly homemade charcuterie and deli meats, many of which can be tasted. Items range from roast beef that has been seasoned overnight, blasted in the oven and cooked sous vide to a perfect rare to house-cured bacon and speck to a homemade country pate to brined, Cajun-rubbed and smoked turkey. And don't sleep on the seafood. The restaurant and butcher shop has seafood shipped fresh every single morning to ensure they are serving arguably the freshest seafood in the state.
The chefs have done immense amounts of trial and error to ensure the best product possible is available. "When I got here, I knew the roast beef was not being done perfectly," says Caravelli. "We tried three, four, five different techniques to get it right." Countless cuts of meat have been cooked a slew of different ways to determine which animals from which vendors produced the best quality of product.
The level of cross utilization between ingredients is something to behold. Between the butchery, making charcuterie and restaurant usage, nothing goes to waste, creativity is fostered and consistency in using the high quality of product in ensured.
What is next for a restaurant always looking for additional creative outlets? Down the road, Truffles is looking at utilizing a food trailer for private parties. While not necessarily a food truck, the trailer will provide a mobile presence.
Passion is seen in every step at Truffles and Butchery. From the food to the wine to everything being done in the butcher shop, the team at Truffles is passionate to share what they do with their guests.
Butchery, Truffles Meat Market, 9202 Clayton Road, Ladue, Missouri, 314.567.9100, todayattruffles.com