Founded by first-generation Italian-Americans Alfonso and Teresa Castelli and their son Pete, Castelli's at 255 has been a mainstay in Alton's restaurant landscape since 1937. Initially established as the Moonlight tavern, the Castelli family eventually began introducing food to their patrons, which caught on, and the restaurant that would eventually become their eponymous legacy was born.
Over its nearly 80 years in business, this local darling has seen many changes and expansions, but has managed to stay in the family – the establishment is now run by Alfonso and Teresa's great-grandson, Matt. The restaurant resides in its original historic building, interwoven with several additions to accommodate a growing band of followers over the decades.
In keeping with its roots, the menu at Castelli's is heavily Italian-American. Old Castelli family recipes drive most of the menu options – homemade Bolognese, Milanese, Cacciatore and Alfredo sauces top classic pasta dishes, such as house favorite ravioli, which is hand-made and available boiled or toasted, topped with Bolognese sauce; or fettuccine Alfredo, featuring house-made fettuccine noodles topped with provolone cheese and baked in a creamy white sauce.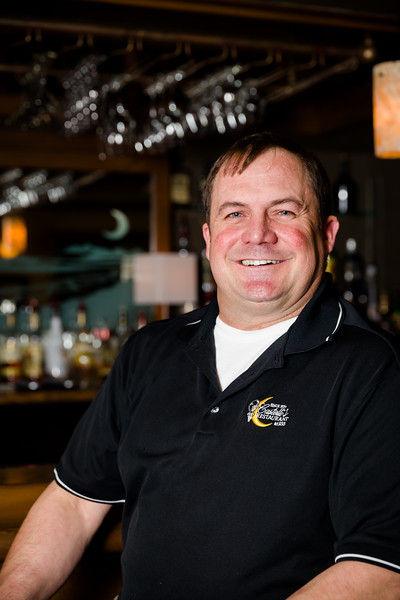 St. Louis staple toasted ravioli makes a notable appearance with hand-cut ravioli deep fried to fluffy-crisp perfection and served with the Castelli signature Bolognese sauce. The menu also features a section of charbroiled and roasted meats, including a slow-roasted prime rib available in three cuts, a center-cut chargrilled filet mignon and a delectable marbled chargrilled rib eye.
But what Castelli's at 255 is best known for is its fried chicken, the legendary Talk-N-Chic trademarked batter recipe that has been passed along through the generations. For healthier options, chicken can be prepared baked and/or skinned. Talk-N-Chic dishes are available in half-chicken and quarter-chicken portions, as well as 3-piece platters, chicken breast tenderloin strips and liver, gizzard or giblet dinners. The restaurant also has space available for private events, with full banquet family-style meals, decidedly Italian with the Castelli signature fried chicken.
Don't be surprised if you find the restaurant packed, even mid-week, abuzz with frequent patron stories of having grown up dining at the restaurant with grandparents on Sunday afternoons or visiting for special family events over the years. "We have fourth and fifth generations that have been coming out to our restaurant," Castelli says. "It's pretty amazing."
The Castelli local following isn't limited to its customers – many members of the restaurant staff have remained for over a decade – and in some cases, over a generation. Mother-and-daughter pair Betty and Debbie Thyer worked at the restaurant for 38 and 37 years, respectively.
With a loyal following spanning generations and a familial atmosphere, the restaurant has carved out an indelible mark on Alton's history.
Castelli's Restaurant @ 255, 3400 Fosterburg Road, Alton, Illinois, 618.462.4620, castellis255.com