Deliciously Healthy is sponsored by Kenrick's Meats & Catering in St. Louis, Missouri.
I love cream sauce. It's luxurious and decadent… but it's not terribly good for you. So what's a pasta lover to do when craving a cream sauce and also trying to eat healthy? Two words: Goat cheese. Yes. That tangy log of fresh chevre in your grocery store's cheese section is the key to easily making a creamy pasta sauce that is lighter than traditional Alfredo.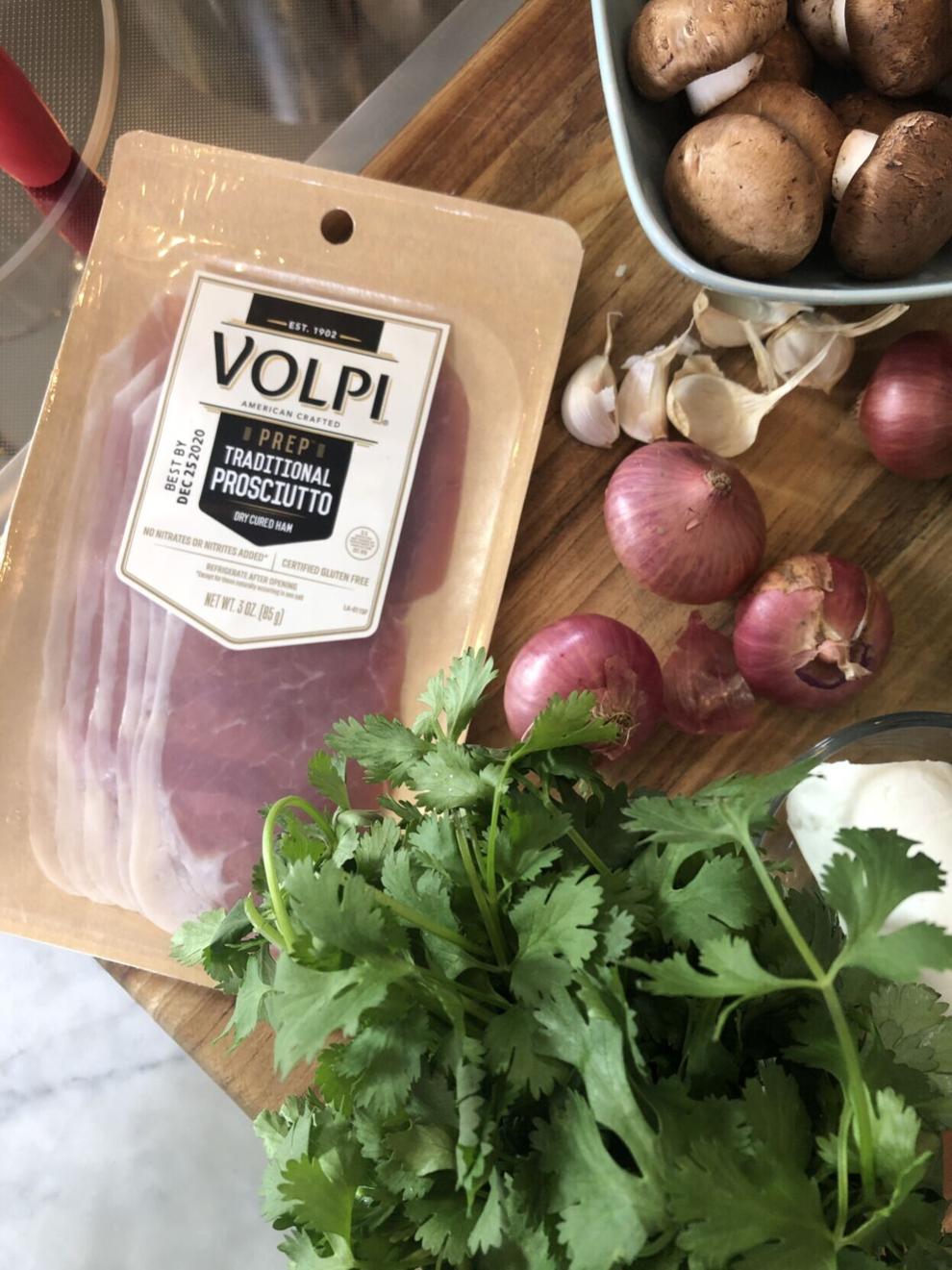 Not only is this cheese sauce a delicious alternative to traditional cream, it's incredibly easy to make. Just reserve two cups of the water you cooked your pasta in and, after you add the pasta to the pan, crumble the goat cheese on top and stir, adding the pasta water a bit at a time. The goat cheese will emulsify and get super creamy. Just add as much water as you like to achieve the consistency you prefer.
Shallots and garlic, spicy arugula and earthy mushrooms add complexity to this recipe, but it's the crisp Volpi prosciutto paired with the tangy goat cheese that make it a stand-out. Prosciutto is a dry-cured ham that has a deeply meaty flavor and a salty bite. It's wonderful eaten straight out of the package, but by crisping the paper-thin slices in a bit of olive oil and adding them to the pasta right before serving, this traditional Italian-style cured pork lends a flavorful punch without adding a lot of fat or calories.
Goat cheese and prosciutto are the anchors in this recipe and with those ingredients as your starting point, you can use whatever produce is fresh at the farmers' market or grocery store. Sub the arugula and mushrooms with asparagus and peas in spring and try Swiss chard and sweet peppers in summer. Once you see how easy it is to make a sauce with fresh goat cheese, just return to this technique when you're craving something rich and creamy but want to lighten things up.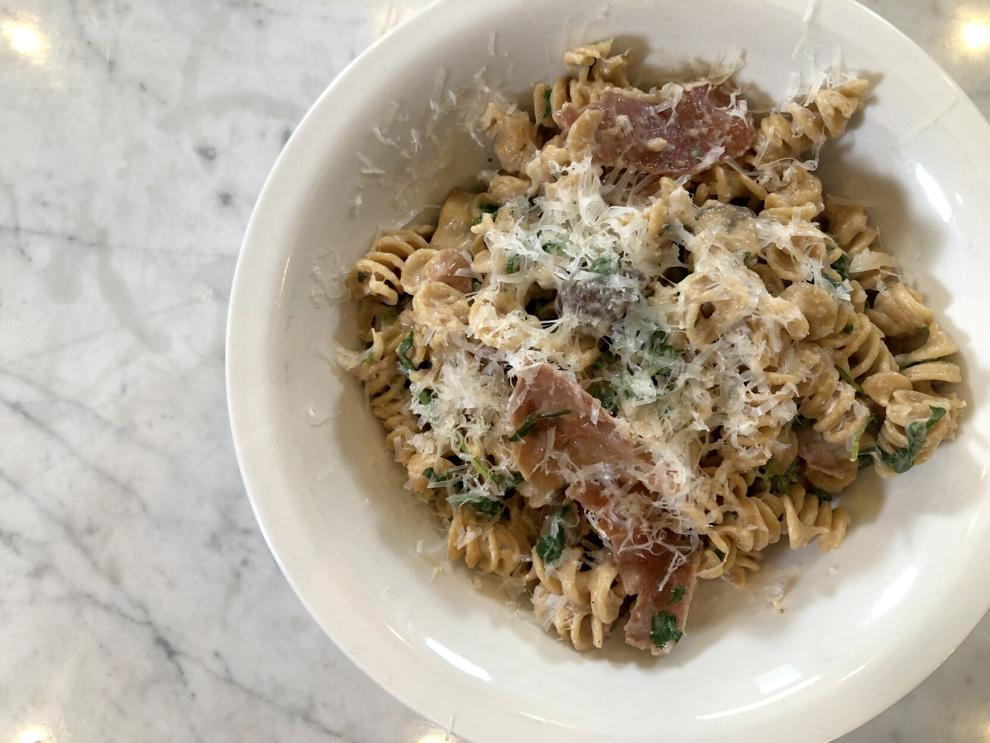 Emmy-winning host Cat Neville is the publisher of Feast Magazine and the producer of tasteMAKERS, which airs nationally on PBS. She has been in food media for about 20 years and when she's not on the road, she can usually be found playing around with new flavors in her St. Louis kitchen.
Whole Wheat Pasta with Prosciutto and Goat Cheese 
Recipe by Catherine Neville
Yield: 6 to 8 servings
1 package whole wheat rigatoni (or any other pasta shape that you enjoy)
olive oil
1 4-oz package Volpi prosciutto
4 shallots, sliced
3 cloves garlic, minced
2 cups quartered button mushrooms
salt and pepper to taste
8 oz fresh chevre
1 cup roughly chopped arugula
handful chopped parsley
Parmigiano-Reggiano, to serve
| Preparation | Bring a large pot of salted water to a boil and cook rigatoni until al dente. Drain, reserving 2 cups of the cooking liquid.
In a large sauté pan, heat a good dose of olive oil until shimmering, then add prosciutto – in batches – and cook until crisp. Remove to a towel to drain and then break into pieces.
In the same pan, add more oil and then add shallots and cook until beginning to caramelize. Add garlic and stir until fragrant. Add in the mushrooms and sauté until tender, seasoning with salt and pepper. Add in the pasta and toss, then break goat cheese into pieces and add to pan along with 1 cup of the reserved pasta water, stirring to create a creamy consistency.
Add chopped arugula and toss until it is wilted, adding more water as necessary to achieve the consistency you prefer. Toss in the crisp prosciutto, taste and adjust seasoning and then add parsley. Serve topped with freshly grated Parmigiano-Reggiano.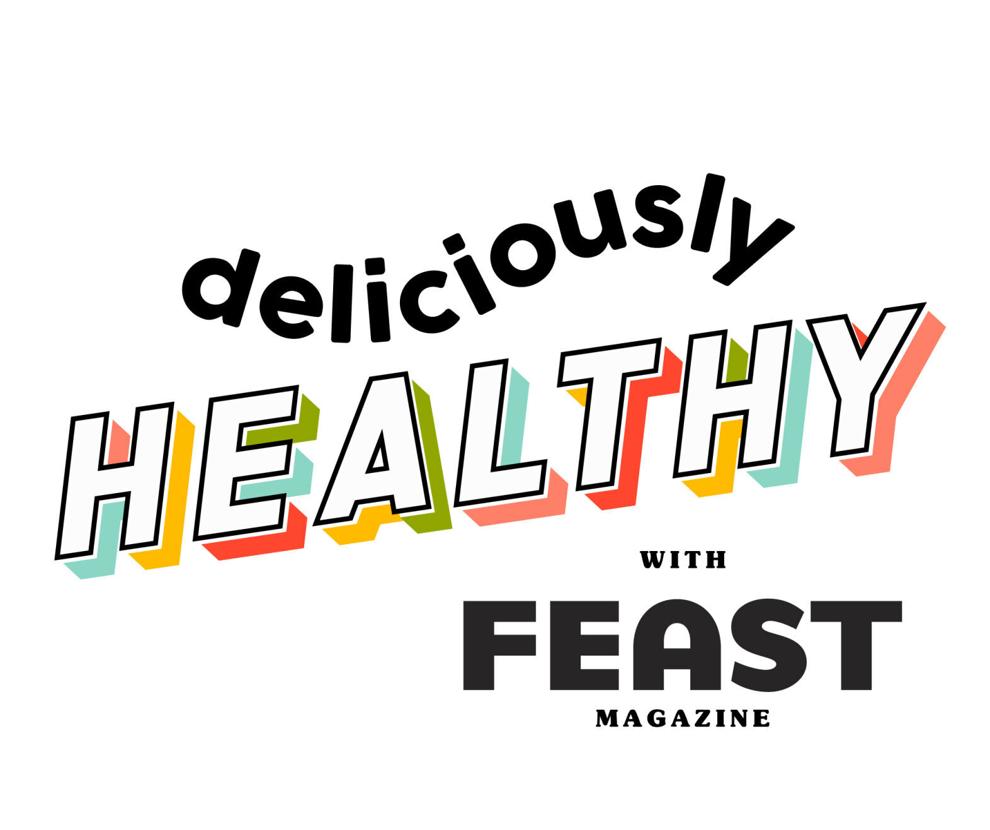 This content was produced by Brand Ave. Studios in collaboration with the sponsor. The news and editorial departments had no role in its creation or display. For more information about Brand Ave. Studios, contact tgriffin@brandavestudios.com.