Is there a better way to enjoy an afternoon than drinking delicious wine surrounded by stellar scenery? Only if you multiply it by four: Consisting of Augusta Winery, Balducci Vineyards, Montelle Winery and Noboleis Vineyards, the Augusta Wine Trail is the perfect getaway. Whether you're looking to fill an afternoon or a full weekend, we've broken down the trail into an easy-to-understand guide to help you plan.
What is the trail, and what do I need to know before I go?
The Augusta Wine Trail was created by four wineries located in the Augusta American Viticulture Area (AVA). Federally established AVAs denote premier grape-growing regions across the country, the most famous being Napa Valley. Fun wine fact – the Augusta AVA was the first one ever to be established, back on June 20, 1980… a full eight months before the Napa Valley AVA.
The Augusta AVA wineries produce wine from grapes only grown on property; there are no imports nor are any wines blended with grapes from outside the region. Common varietals found along the trail include Norton, Chambourcin, Vignoles and Vidal Blanc.
The trail is a welcoming spot for anyone – no need to dress up in your Sunday best. In fact, it's best to dress comfortably, as walking around town or across vineyard grounds can be tricky without proper footwear. Additionally, the wind is prone to whip up some days, so it's best to wear layers to adjust to a variety of temperatures throughout your visit.
Maybe wine isn't all you're planning to experience while journeying along the trail. The town of Augusta has antique shopping, coffee shops, restaurants and more if you need a break. Additionally, there are a few charming bed-and-breakfast options to expand your trip from a single day into a full weekend. In town, you also can rent bikes, visit Centennial Farms and enjoy one of the many festivals taking place throughout summer and fall.
Where should I start?
Your starting point is determinate on if you're coming in from east or west. If you're coming in from the east on Highway 94, your stops should be, in order: Montelle, Augusta, Noboleis and then Balducci. If you're coming in from the West, simply reverse the order. Both Montelle and Balducci have longer hours and restaurants on site, which make them excellent options for bookending your trip.
Montelle Winery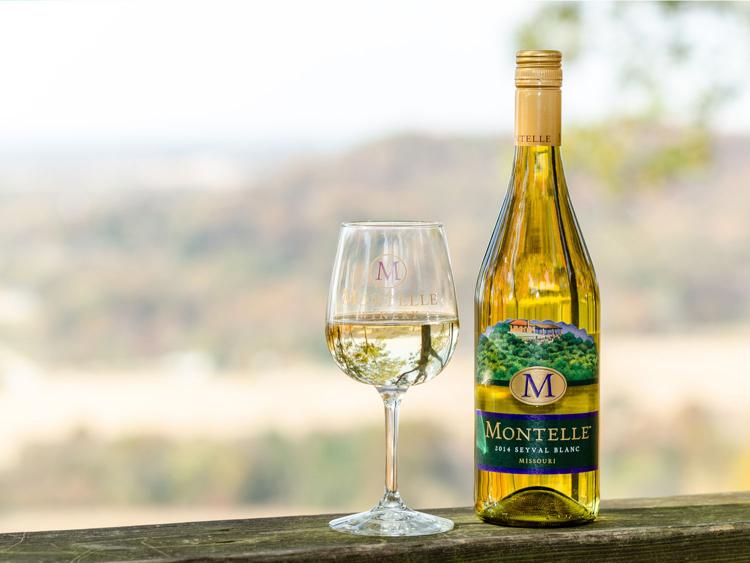 With the best views in the region, Montelle Winery sits atop Osage Ridge and overlooks the valley. The expansive outdoor patio offers stunning sunsets over the farmland and vineyard. For dining, the Klondike Café provides a variety of freshly made sandwiches, wraps, pizza, salad and weekend specials, while the new Parliament Room offers full-service lunches and upscale dinner on Saturdays.
Montelle Winery, 201 Montelle Drive, Augusta, Missouri, 636.228.4464, montelle.com
Augusta Winery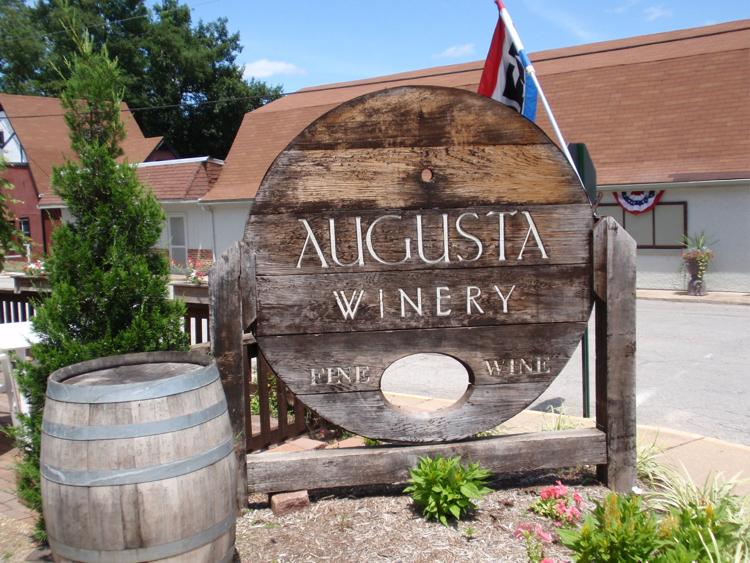 At Augusta Winery, patrons can taste estate-bottled wines that range from dry to sweet dessert varietals. Augusta's property features an outdoor wine terrace along with a new wine and beer garden with live entertainment on the weekends.
Augusta Winery, 5601 High St., Augusta, Missouri, 636.228.4301, augustawinery.com
Noboleis Vineyards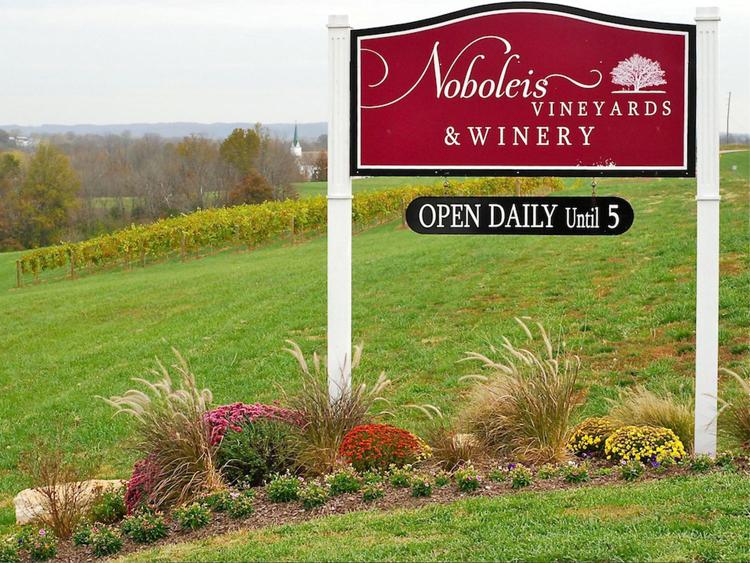 Stellar views and a relaxing atmosphere enhance the Noboleis experience, with views of the grapes grown and picked to make the wine in your hand. Noboleis recently introduced wine flights for guests who want to try the breadth of their offerings and to learn about the varietals grown in the Augusta AVA.
Noboleis Vineyards, 100 Hemsath Road, Augusta, Missouri, 636.482.4500, noboleisvineyards.com
Balducci Vineyards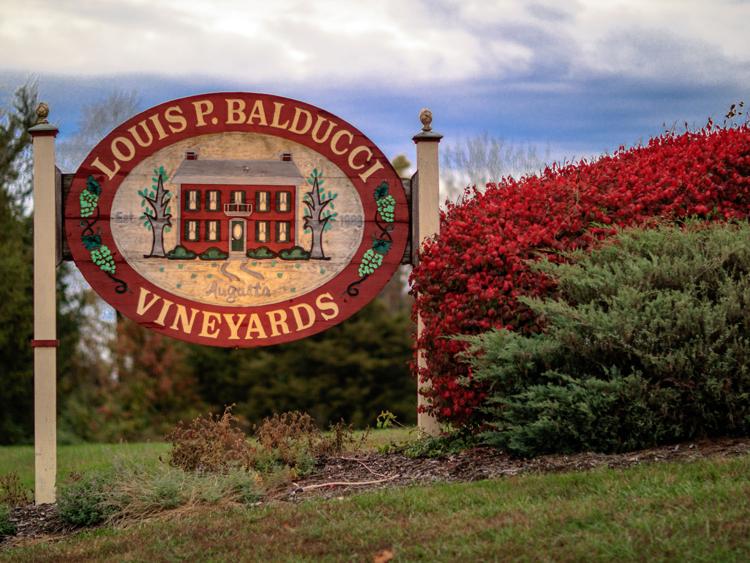 Great wine, great food and relaxing scenic views make Balducci an excellent spot to start or wrap up your visit to the Augusta Wine Trail. You can experience nature on 76 acres of rolling hills, vineyards and farmland, with plenty of space to enjoy estate-bottled wines, great food, live entertainment, craft beers and friendly competition on the bocce ball courts. The winery also has plenty of indoor and covered seating for inclement weather. 
Balducci Vineyards, 6601 S. Highway 94, Augusta, Missouri, 636.482.8466, balduccivineyards.com
When Should I Go?
The most significant event of the year for the Augusta Wine Trail is the Augusta AVA Festival held Sat., June 22 and Sun., June 23. Tickets are currently available for $30, and the event includes a scheduled wine and food tasting at each of the four wineries. Beyond that, each winery offers things throughout the year, from guided tours to Mother's Day festivities. The wineries often feature live music on the weekend from late spring through the fall.
The Augusta Wine Trail is the perfect full-day or weekend escape. Take the short drive over to Augusta and support the historical significance of the region and what it means to our state. Earn some well-deserved rest in a relaxing environment and, above all, enjoy carefully crafted, award-winning wines made right here in Missouri.
Augusta Wine Trail, augustawinetrail.com