"Why lock yourself down to one style or flavor profile when there is so much good stuff out there?" asks Rick Kazmer, executive chef at Three Sixty. Since taking over the kitchen at the rooftop bar and restaurant in October, Kazmer is proving the question is more than rhetorical. 
His evidence rests in the revamped menu, which rolled out in early April and continues to be updated as the summer produce season flourishes. Kazmer's menu at Three Sixty features upscale snacks and small plates with global influence – a purposeful mix of flavors and cooking techniques.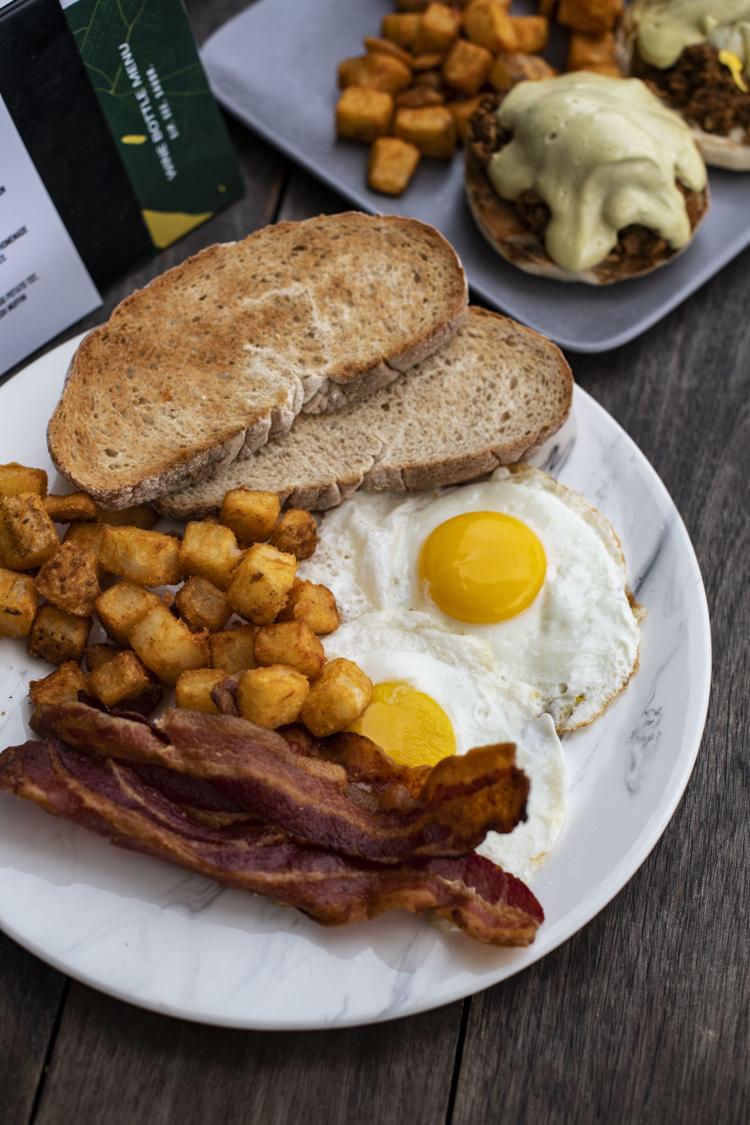 At the end of May, Three Sixty rolled out a brunch menu with a similar philosophy: The Barbacoa Benedict takes the brunch favorite to new heights with barbacoa chicken, green chile hollandaise and poached eggs on an English muffin. The 360 Slinger updates the local dish with housemade chili over a burger patty, plus tots and jalapeño popper dip and an English muffin. 
Most recently, he led the kitchen at Cleveland-Heath, which is known for its locally sourced, seasonal fare. "We served food that we liked to eat," he says. "After six years there, that type of cooking really ingrained in me. [At Three Sixty, I] wanted to introduce some new techniques and flavors and provide a bit more variety for everyone."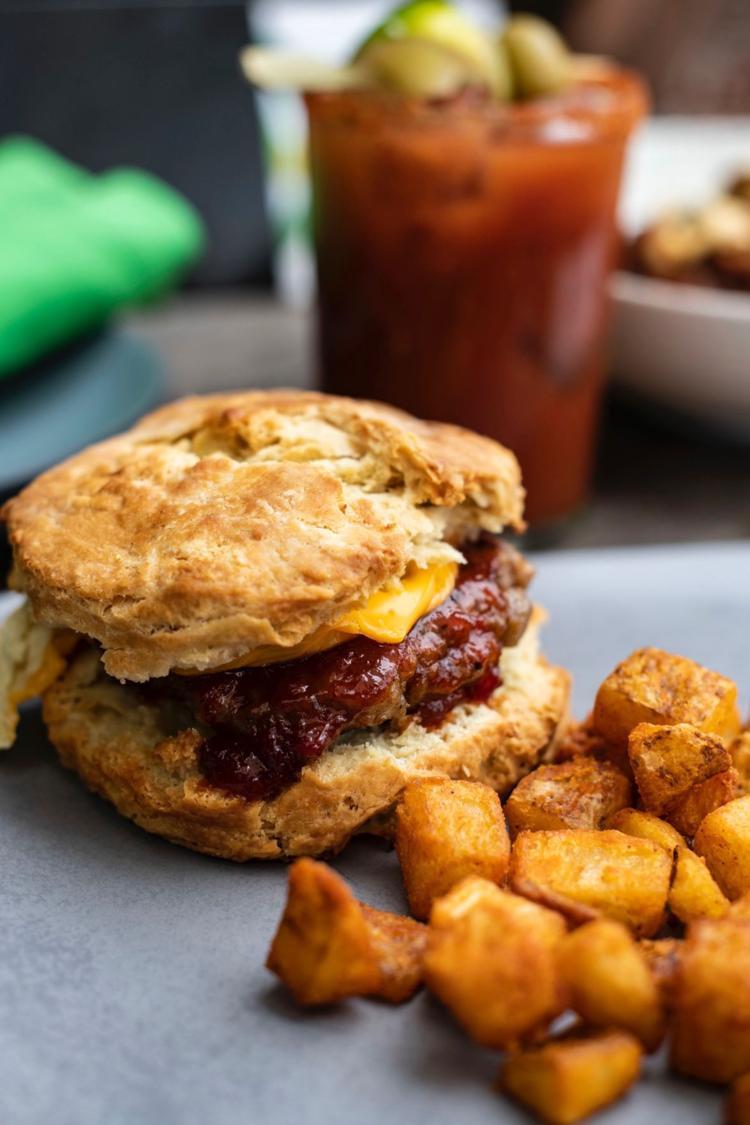 To that end, Kazmer gives a shoutout to the chicken wings: "We brine ours, they get fried until crispy, and then they're tossed with a Szechuan-style rub with chiles and peppercorns, so you get that hot, numbing effect." Other standouts are the burger –  served on a housemade English muffin with smoky tomato aïoli and cauliflower pickle relish – and the new bánh mì sausage. More than your standard ballpark dog, the version at Three Sixty uses garlicky knackwurst from Williams Brothers Meat Market dressed with fish-sauce pickles, Sriracha mayo, jalapeños and cilantro. 
From Cleveland-Heath to a semester in Italy to culinary school in Napa Valley, California, Kazmer's worldly training has taught him how to run a tight ship. "If you want people to be happy and committed in a job this tough, you need  to keep them invested in what they're doing," he says. And with all the "good stuff" on Three Sixty's menu, it seems to be working.
Three Sixty, 1 S. Broadway, Downtown, St. Louis, 314.241.8439, 360-stl.com