It was the late 2000s, the economy was down and Patrick Ahearn was living in San Francisco and struggling to find a job in architecture. He found himself working in bars and restaurants to get by before landing an architecture job in Oakland, California. In 2006, the South County native and Mehlville High School graduate relocated back to St. Louis with his family, settling in Oakville.
Upon his return, Ahearn noticed the lack of a fine wine shop in the neighborhood. With several years of bar and restaurant experience under his belt, he began to research and analyze what such a shop would look like in Oakville. His hard work culminated with the opening of Bottle Cellars in 2010.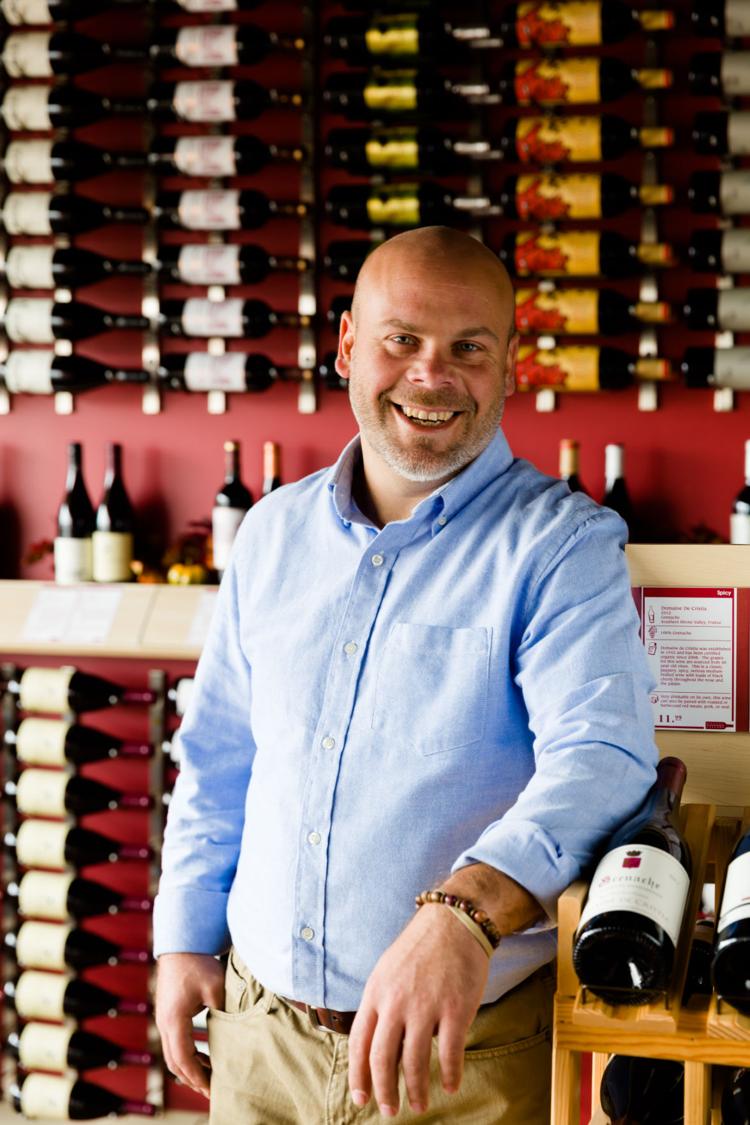 "I went ahead and decided to take the leap at it," Ahearn says. "Which wouldn't have happened had I still been employed in architecture."
Bottle Cellars brings an expansive selection of fine wines from around the world to the neighborhood, along with impressive whiskeys, craft beers and wine accessories. As the shop progressed over the past five years, Ahearn says he started to notice something else that was missing in the neighborhood.
In May 2015, Ahearn opened a companion bar, Cellar House, right next door to Bottle Cellars. Now, in addition to having a bottle shop in the neighborhood, customers have a sleek and stylish space to gather for great food and wine. Wines can be ordered by taste, glass or flight, or guests can choose one of the 280 bottles available in the shop. Canned and bottled beer as well as small production spirits are also available, including many local selections.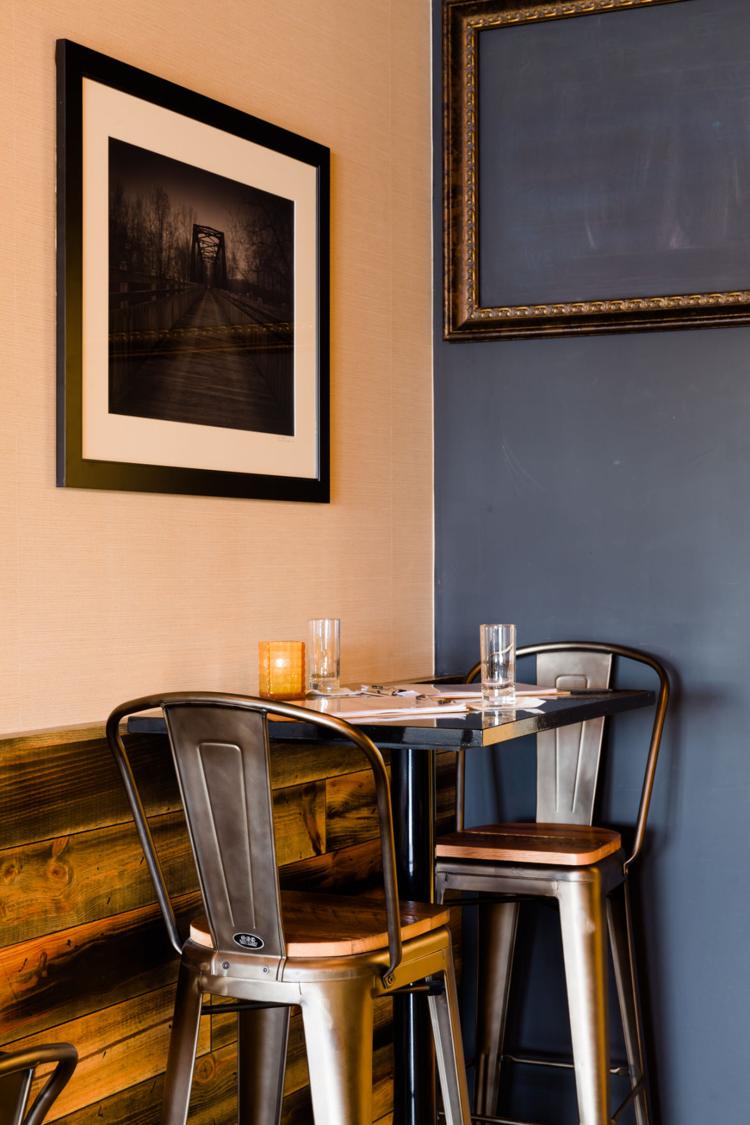 Divided into snacks, boards, flatbreads and small plates, the food at Cellar House is meant to be shared. Start with a cheese and charcuterie board, cinnamon-spiced popcorn or caramelized onion and bacon crostini with whipped blue cheese ricotta and a balsamic drizzle. Larger options include a portabella stuffed with sautéed vegetables and ricotta cheese served over a bed of baby spinach, pan-seared scallops in sesame soy dressing and bison sliders with housemade tomato bacon jam. Several flatbreads are on offer, including one with spicy Salume Beddu nduja and thin-sliced pears and another with smoked salmon and herbed cream cheese. All the menu items are sourced from local, organic farms and businesses such as Eat Here STL, Todd Geisert's Farm, Rain Crow Ranch, Salume Beddu and Billy Goat Chip Company.
As for Ahearn, no two days look the same. The owner of the two establishments is a jack of all trades, from marketing to cooking in the kitchen to working tables. His dedication and leadership comes through in a mode he calls "whatever-it-takes."
"Being an owner, you're responsible for every facet of the business," Ahearn says. "You can delegate; however, when something needs to get done, I like to roll up my sleeves and take on the task at hand."
That dedication to excellence has helped both Bottle Cellars and Cellar House cement their places in their community.
Bottle Cellars and Cellar House, 6039 Telegraph Road, Oakville, St. Louis, Missouri, 314.846.5100, bottlecellars.com