Fifteen years ago, Greg Fuciu and his staff opened the doors at the Lucky Brewgrille coffee shop, and one year later, the adjoining restaurant opened. In that time, Lucky's has established itself in Kansas City as one of the area's best sports bar and grills, serving classic comfort food a cut well above any casual chain, while still maintaining an unpretentious, comfortable neighborhood feel. Additionally, due to the restaurant's Manhattan, Kansas, origins, for many Kansas State alumni, a trip to Lucky's is almost like a trip back home.
Lucky Brewgrille originally opened in Manhattan in the mid-'90s, yet moved to Mission in 2001 when ownership transferred to Fuciu, a proud wildcat. Along with the change in location, the menu changed, or "grew up," as he explains.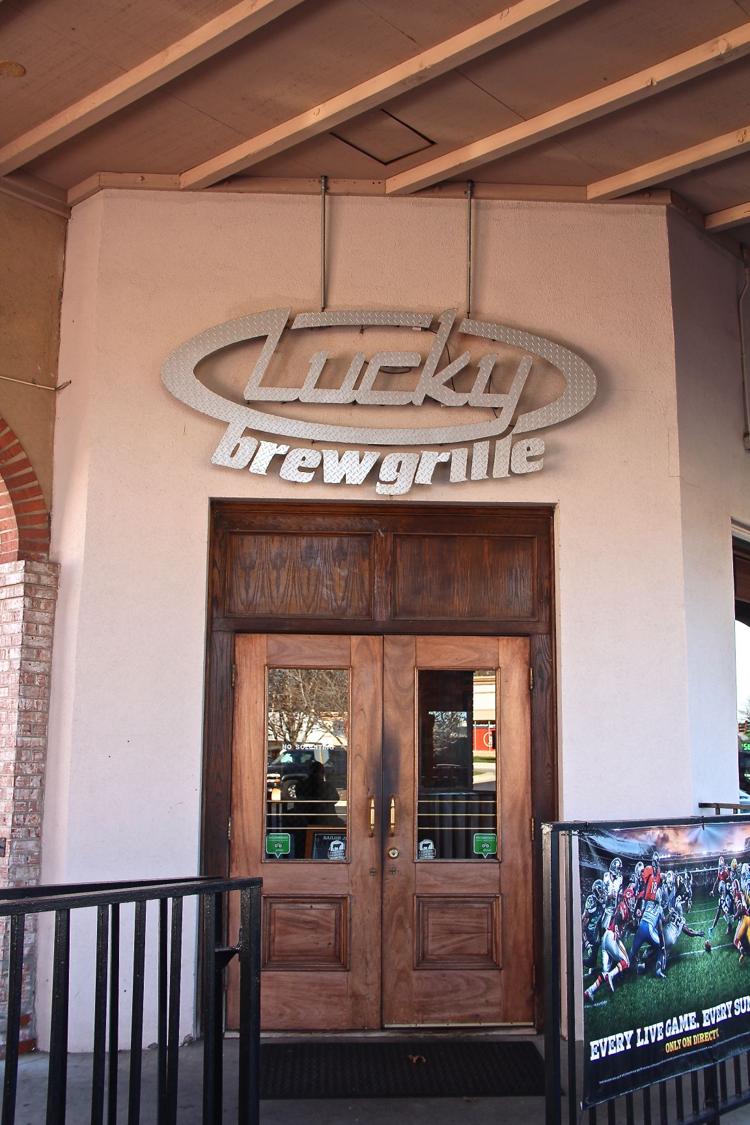 "I knew if I was going to start my own place, having some name recognition would help. Then all the kids from K-State came in… [but] what we're trying not to do is serve cheap beer and bad food," he says. The restaurant's trusted general manager, Amy Snook, has known Fuciu since their days working in food service together while at K-State. Another alum, Karen Crouch, is the restaurant's service manager.
"One thing that Greg has always emphasized is quality. Quality of the food that's coming in the door, quality in staff," says Snook. Fuciu's background includes a degree in hotel and restaurant management and many years working in the service industry at restaurants including Applebee's and Houlihan's.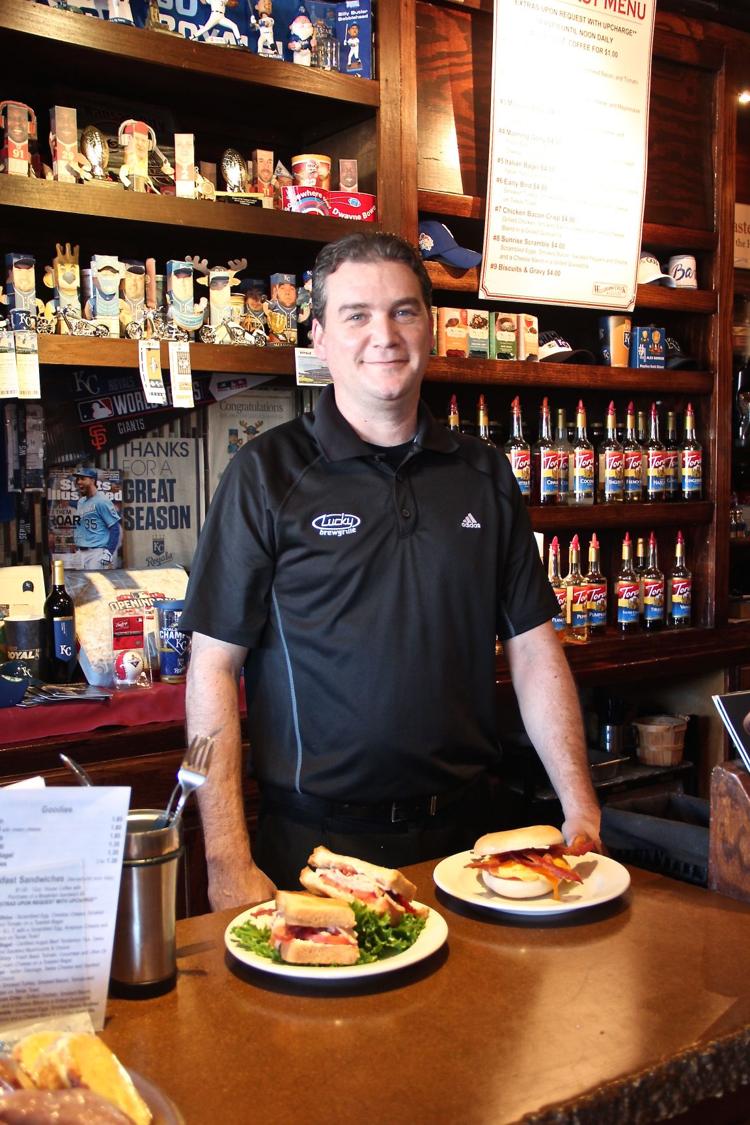 Since opening, Fuciu and chef Warren Famous, who came to Lucky Brewgrille from Houlihan's, have refined the restaurant's menu, gradually expanding it as they grew confident that the dishes coming out of the kitchen were of a high quality. The menu is classic American pub food, typically with a refined twist. Customers can choose anything from a garlic-dusted sweet potato fries appetizer to a mustard-rubbed beef tenderloin, red hot chicken skewers or a cedar plank salmon served with white wine-marinated tomatoes and onions.
The restaurant has offered brunch since 2005, but within the past year, Lucky's has expanded its breakfast and brunch offerings. Inside of the restaurant's adjacent coffee shop, customers can get a 12-ounce coffee for just $1 with the purchase of any $4 breakfast sandwich. Offerings include the Mission Bagel, which comes with certified Angus Beef tenderloin tips, Swiss cheese and sautéed mushrooms and onions; or the Early Bird, a smoked turkey sandwich with bacon, tomato and cream cheese on Texas Toast. Portions are generous and made-to-order, beating any fast food run.
Brunch has been on offer for the past year, and the restaurant's tendency toward generous portions is certainly in effect for families as well as the hangover crowd (for which $4 Bloody Marys and $4 mimosas may be especially tempting). Guests can sample deep pocket Belgian waffles with eggs, biscuits and gravy or a country-fried KC strip. All brunch plates come in at $11 or under.
"I really like this area, and I really like mornings," says Fuciu of his own personal focus on breakfast and brunch. With a nearly overwhelming variety of options, customers have plenty to like about Fuciu and Lucky's as well.
Lucky Brewgrille, 5401 Johnson Dr., Mission, Kansas, 913.403.8571, luckybrewgrille.com