Deliciously Healthy is sponsored by Kenrick's Meats & Catering in St. Louis, Missouri.
Burgers are delicious. Caramelized beef fat layered with melted cheese, tangy pickles, rich mayo, thick tomato, fresh lettuce… there is a reason the burger is a ubiquitous presence on American menus and a favorite thing to toss on the grill at home. But let's face it. They're not healthy. 
So what can you do when you're craving a burger, but want to keep things light and fresh? Try making these seriously flavorful chicken burgers. I promise they aren't dry and they aren't dull. The key to successful healthy cooking is replacing fat with flavor, and these burgers offer flavor and then some.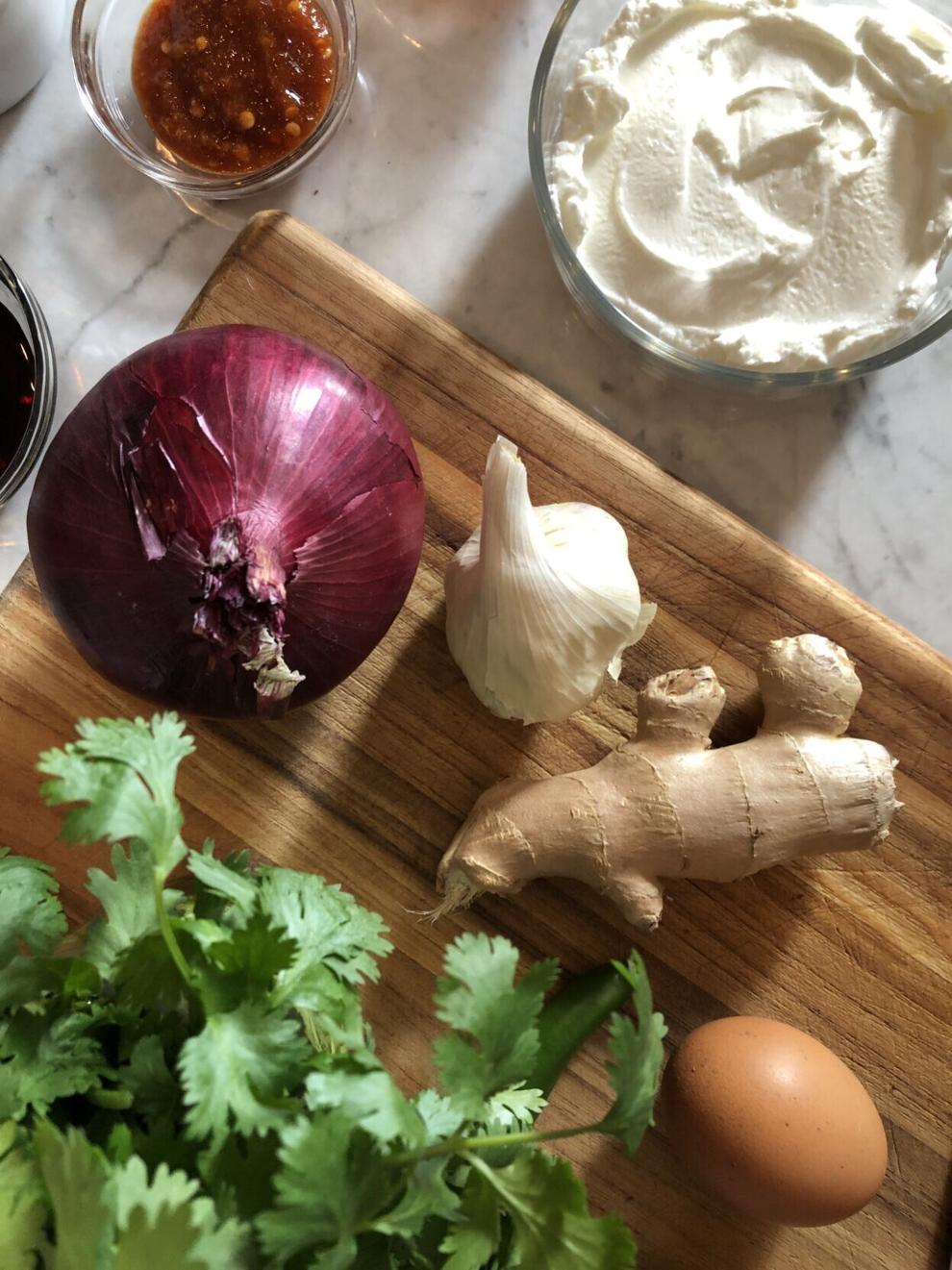 The patties start with lean chicken breast or thigh that you grind in your food processor with garlic and fresh ginger. More flavor is added with soy, serrano and a dose of spicy-sweet chile sauce. To bind the patties, one egg is mixed in along with some panko bread crumbs – allowing the chicken mixture to sit for about 10 minutes before searing in a non-stick skillet will give the egg and panko time to bind.
The patty itself is full of bright flavor, but we all know the toppings are half of the appeal when building a burger. Here, I replace not-good-for-you mayo with probiotic-rich yogurt for a tangy spread that enhances, but doesn't overpower the burger itself.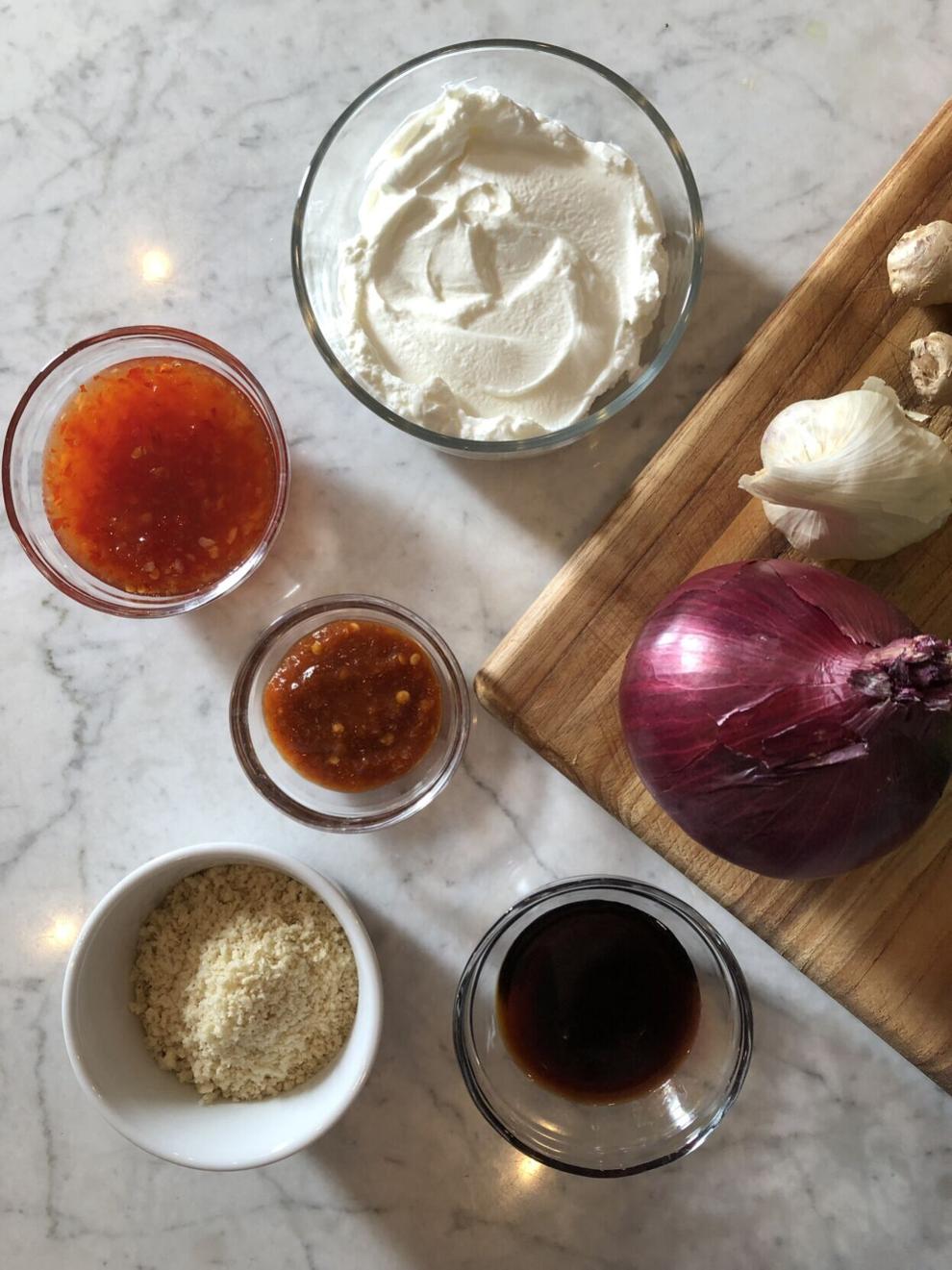 And of course, if you'd prefer to nix the bread, you can present these burgers on a salad. Just toss whatever greens you have on hand – spinach, arugula, radicchio, Boston bibb – and add thinly shaved red onion, some grated carrot, diced cucumber, maybe a handful of cherry tomatoes. Then, rather than leaving the yogurt mixture as a thick spread, thin it out with some water so it's the consistency of a salad dressing. Drizzle the dressing over your greens and your chicken patties and dig in!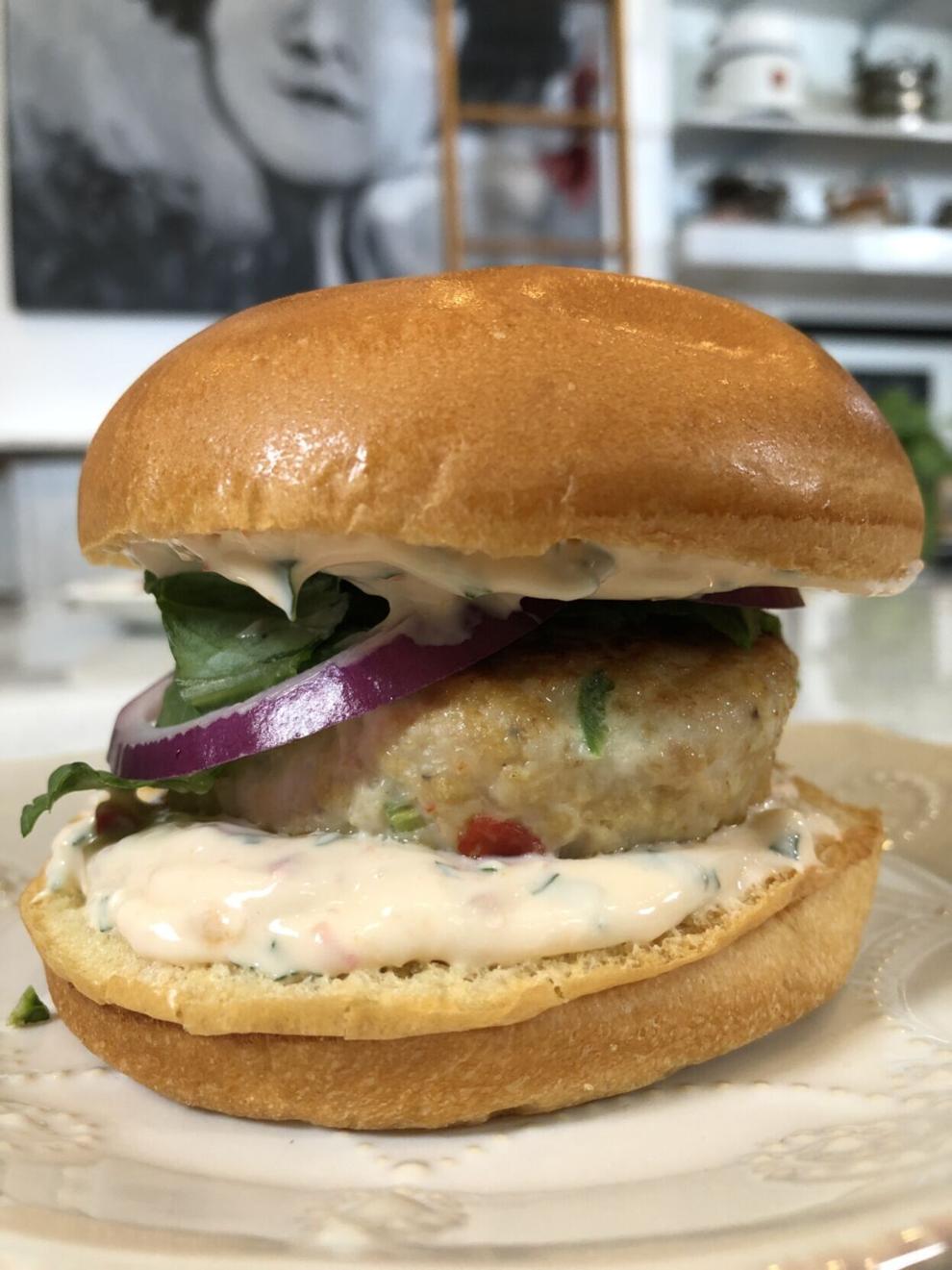 Emmy-winning host Cat Neville is the publisher of Feast Magazine and the producer of tasteMAKERS, which airs nationally on PBS. She has been in food media for about 20 years and when she's not on the road, she can usually be found playing around with new flavors in her St. Louis kitchen.
Ginger-Spiced Chicken Burgers
Recipe by Catherine Neville.
Yield: 4 burgers
1 1/2 lbs boneless, skinless chicken breasts and thighs
4 cloves garlic, minced
1 Tbsp minced ginger
1 serrano pepper, minced
2 to 3 Tbsp soy sauce
3 Tbsp sweet chile sauce, divided
1 egg, whisked
1 to 2 Tbsp panko
1 cup Greek yogurt
1 Tbsp fermented chile-garlic sauce
3 Tbsp minced cilantro
4 pretzel buns
thinly sliced red onion
butter lettuce
| Preparation | Cut chicken into 1- to 2-inch chunks and add to the bowl of a food processor along with the garlic and ginger. Pulse to shred the chicken, being sure to not over-process. You want the chicken to have a texture similar to ground beef. Turn chicken-ginger mixture into a bowl and add serrano pepper, soy sauce and 2 tablespoons of the sweet chile sauce. Mix with your hands until well combined. Mix in egg and panko. Form chicken mixture into patties and allow to rest for 10 to 15 minutes.
Add a couple tablespoons of neutral oil to a non-stick pan and sear the burgers over medium-high heat until caramelized on both sides, and turn down the heat to medium, put on the lid and allow to cook through.
While patties are cooking, mix the yogurt with chile-garlic and remaining 1 tablespoon of sweet chile sauce and cilantro to taste. Once chicken patties are cooked through, build your burger, topping the patties with yogurt spread, slices of red onion and leaves of butter lettuce.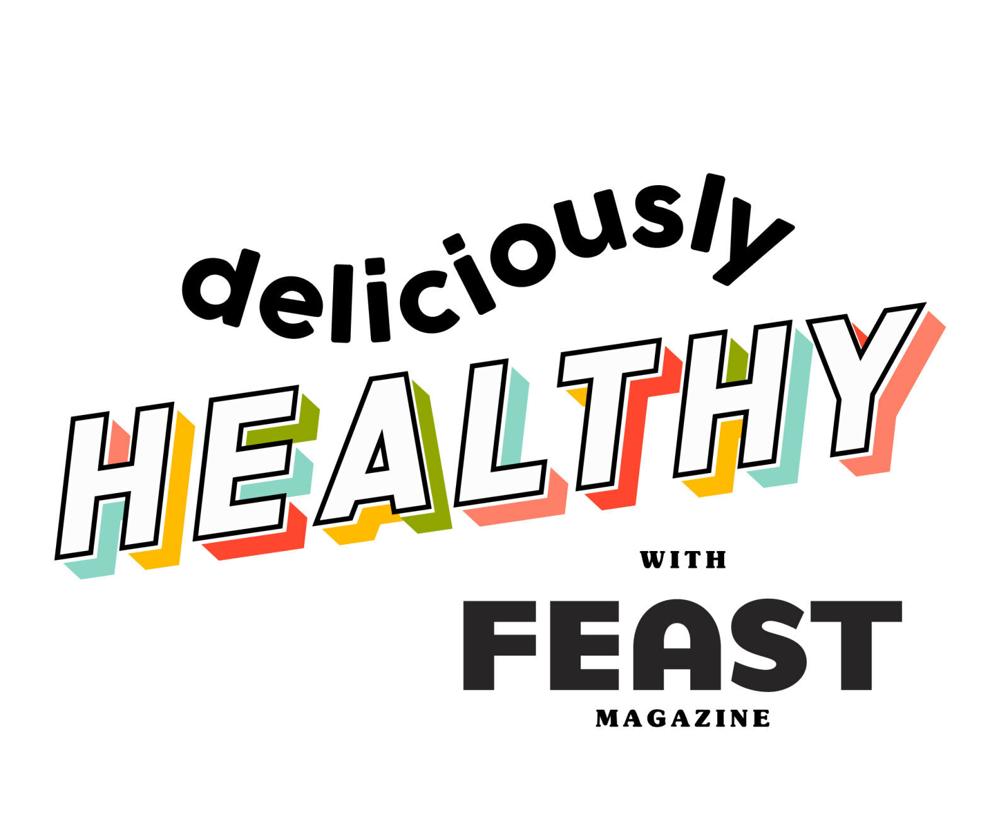 This content was produced by Brand Ave. Studios in collaboration with the sponsor. The news and editorial departments had no role in its creation or display. For more information about Brand Ave. Studios, contact 

tgriffin@brandavestudios.com

.