Rendezvous Café & Wine Bar
Rendezvous Café & Wine Bar is a quaint coffee shop and wine bar located in North O'Fallon, open daily at 8:00 AM. In addition to great food, over 400 different wines, 30 microbeers and a full bar, a banquet room is available for private parties. Catering and many great events are also offered. Check the following webpage for business hours and event schedules.
217 S. Main St., O'Fallon, Missouri, rendezvouscafeandwinebar.com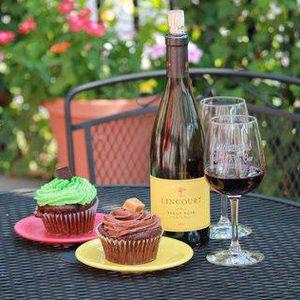 Turtle Creek Pub & Grill
Turtle Creek Pub & Grill is one of O'Fallon, Missouri's hidden treasure's offering great food and entertainment. With a menu for everyone from Pasta & Seafood to Steaks & Wings. This winner of seven 2015 Post-Dispatch "Best of St Charles" Awards, will leave you wanting more!
Bring this page in to receive 15% off your 'dine in' check!
128 Triad Center West, O'Fallon, Missouri, 636.294.3458, turtlecreekpub.com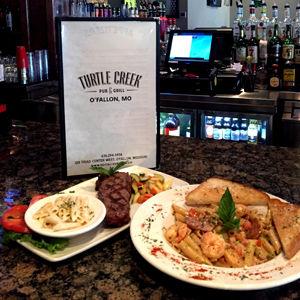 McGurk's Public House
McGurk's Public House is located in a 150 year old building on Historic Main Street in downtown O'Fallon, MO. McGurk's features three beautiful hand carved walnut bars and an outdoor patio with ample seating for all ages. McGurk's also has rooms and spaces available for private events, making it the perfect place to hold any family, business, or social gathering. Be sure to stop in and check out an extensive menu offering Irish favorites as well as other tasty specials.
108 South Main Street, O'Fallon, Missouri, mcgurkspublichouse.com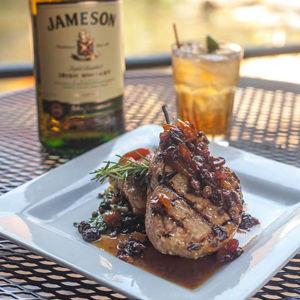 Roux Royale Bar & Bistro
Roux Royale Bar & Bistro…a bar with hand crafted cocktails, a bistro with a creole flair. This hidden gem, only a couple minutes off the beaten path in New Town St. Charles, also offers beautiful patio dining.
Join us…Tuesday through Friday, 3 to 11pm; Saturday, 11am to midnight; Sunday, 11am to 10pm.
3331 Roux Royale, St. Charles, Missouri, 636.925.0941, facebook.com/RouxRoyale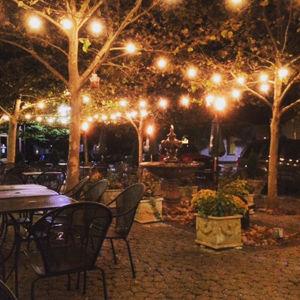 Massa's
Delicious, Local, Italian Food… Massa's, of course!
Massa's offers dinner and drink specials every night of the week, Karaoke on Tuesday, Trivia on Wednesday, Live Music on Saturday. Come for the food, stay for the fun!
Open Monday, 11am to midnight; Tuesday through Saturday, 11am to 1:30am; Sunday, 11am to 11pm
3761 New Town Blvd., St. Charles, Missouri, 636.925.2961, stlmassas.com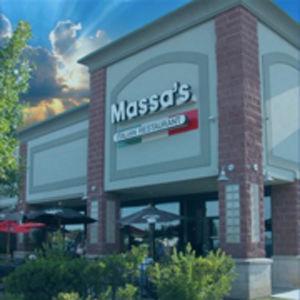 Cottleville Cookies & Cream
Enjoy a cool treat in the heart of Historic Cottleville! Try one of our famous scratch-made waffle cones or add your favorite flavor nestled in between two of our home made cookies for an unbelievable ice cream sandwich. Enjoy your favorite treat in our gorgeously restored dining room or on the spacious patio that can accommodate large parties.
5525 Oak St., Cottleville, Missouri, CottlevilleCookiesandCream.com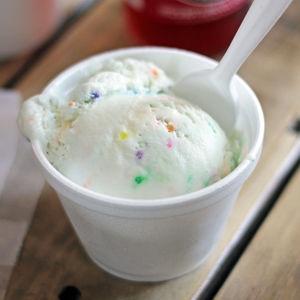 Plank Road Pizza
If great tasting hand-crafted artisan pizza is what you are craving, Plank Road Pizza in Historic Cottleville is the place you have been looking for. Made from scratch crust and sauce are the base for their creations named after the historic streets that surround them. Whether you are dining on the beautiful patio, in one of the dining rooms, or order online you won't be disappointed.
5212 Hwy. N., Cottleville, Missouri, PlankRoadPizza.com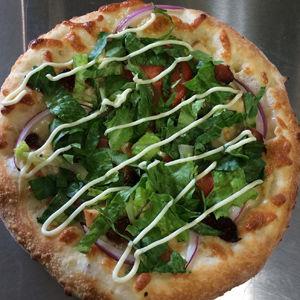 The Silly Goose
Located in the heart of downtown Augusta, The Silly Goose invites guests to enjoy fresh, farm-to-table cuisine in a laid-back atmosphere. The Silly Goose menu is a casual mix of Creole, French, Southern and comfort foods that change to reflect the fresh flavors of each season.
Augusta, Missouri, sillygoosemo.com, 636.482.4667