The craft beer and coffee movements are inescapable – it seems that every city and region now has boast-worthy brews and specialty roasts that make locals emphatically claim that their hometown selections are the best. As eager connoisseurs look for the newest big beverage trend, there is no reason to believe that custom-blended tea, with its astounding variability, extraordinary history and added health benefits, won't become the next drink that Americans can't go a day without.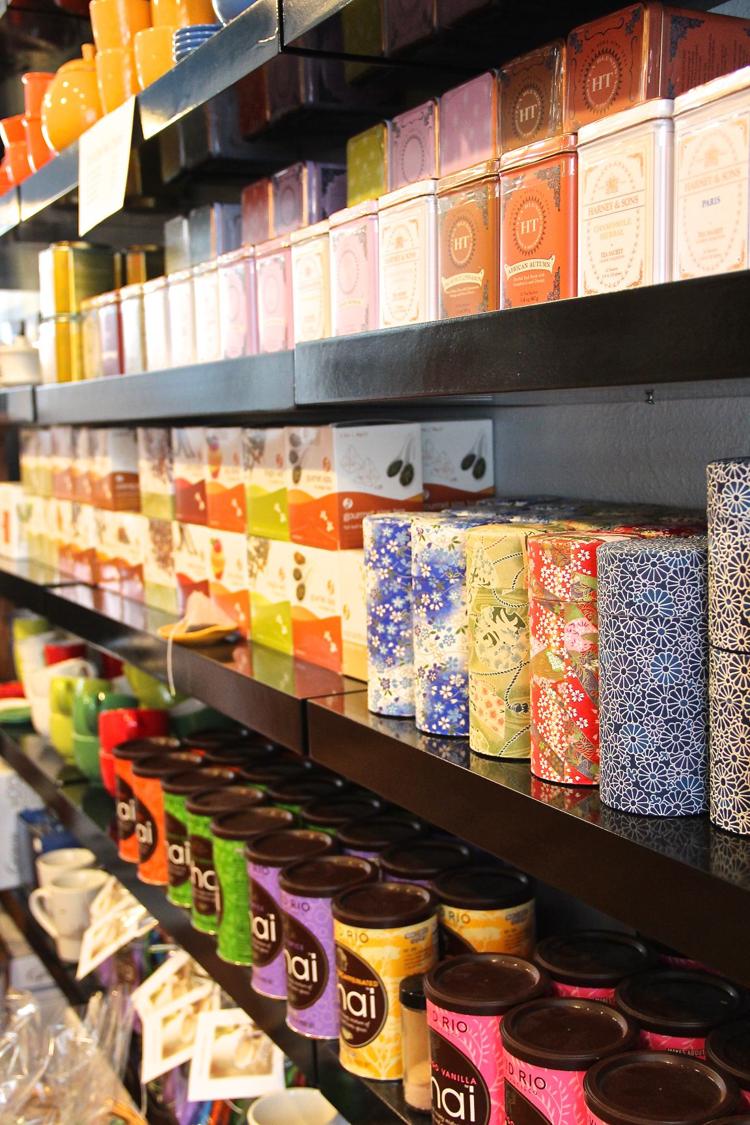 Stacie Robertson, owner of Tea Market in the Crestwood Shops, has long been ahead of this movement. Robertson, who is a Certified Tea Specialist through the Specialty Tea Institute and a holistic Health Coach, clearly has a passion for blending teas and spreading the tea health gospel. Having opened Tea Market in 2002, she offers a huge selection of loose-leaf teas and tea accessories and recently opened a tea bar, serving hand-crafted hot and iced tea as well as tea lattes, chais and matcha drinks to order.
Of the 100-plus varieties of loose-leaf teas that Robertson offers, many of them are her own unique blends. These blends feature teas and botanicals sourced from all over the world, using a network of trusted purveyors and importers developed over more than 13 years in business. She jokes that her friends describe her ability to blend teas as her "one superpower." Just a few of the tempting varieties include Sencha Claus, Holiday in Crestwood, Berry Wellness and White Rose Mint; a housemade blend of Silver Needle and Mutan White Teas with Peppermint and whole pink Rosebuds.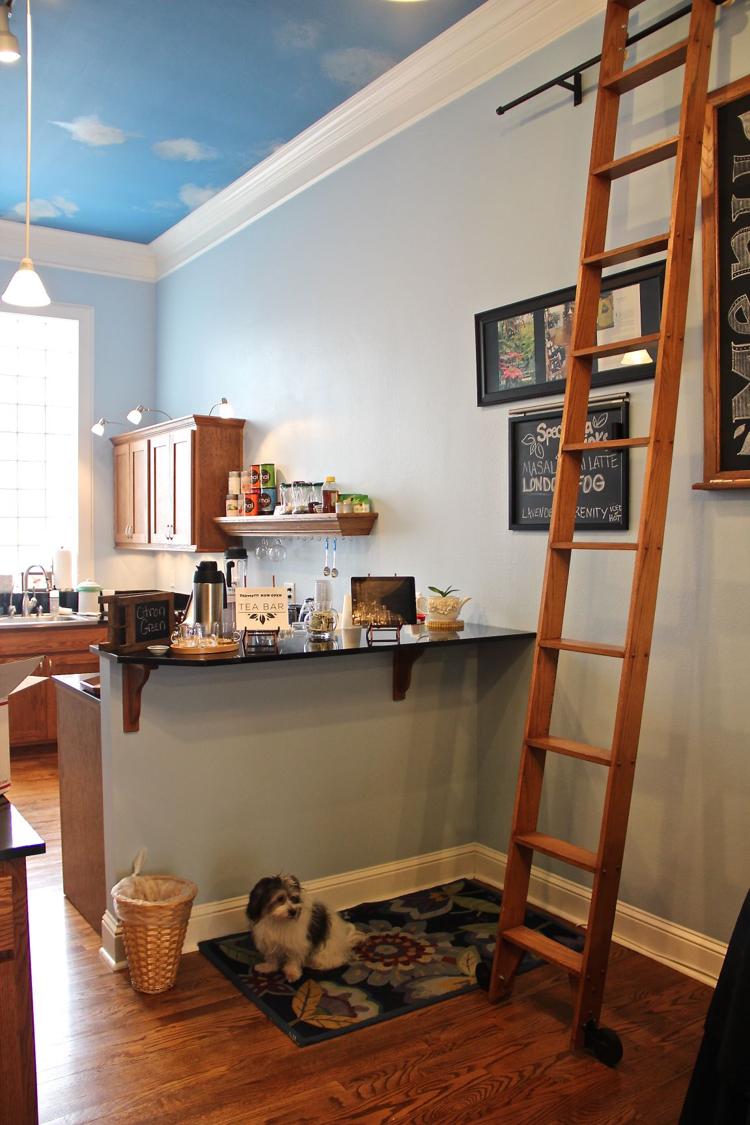 She also offers a line of custom "functional wellness blends," which she explains are blends focused on providing specific health benefits; help with energy, sleep and digestive health, as well as a blend called "Totali-Tea," which was created using 22 different teas, herbs, fruits, spices and other botanicals recommended by Dr. Oz for their health and weight loss properties.
The tea she gets the most requests for and questions about is matcha, a renowned Japanese powdered tea very high in antioxidants. Matcha has 10 times the health benefits of green tea because the drinker consumes the whole leaf. Tea Market has all the accessories you need; wabi sabi bowls, sifters and the traditional bamboo whisks for creating a delicious, foamy, bright green drink at home – or you can always come in and order one to go.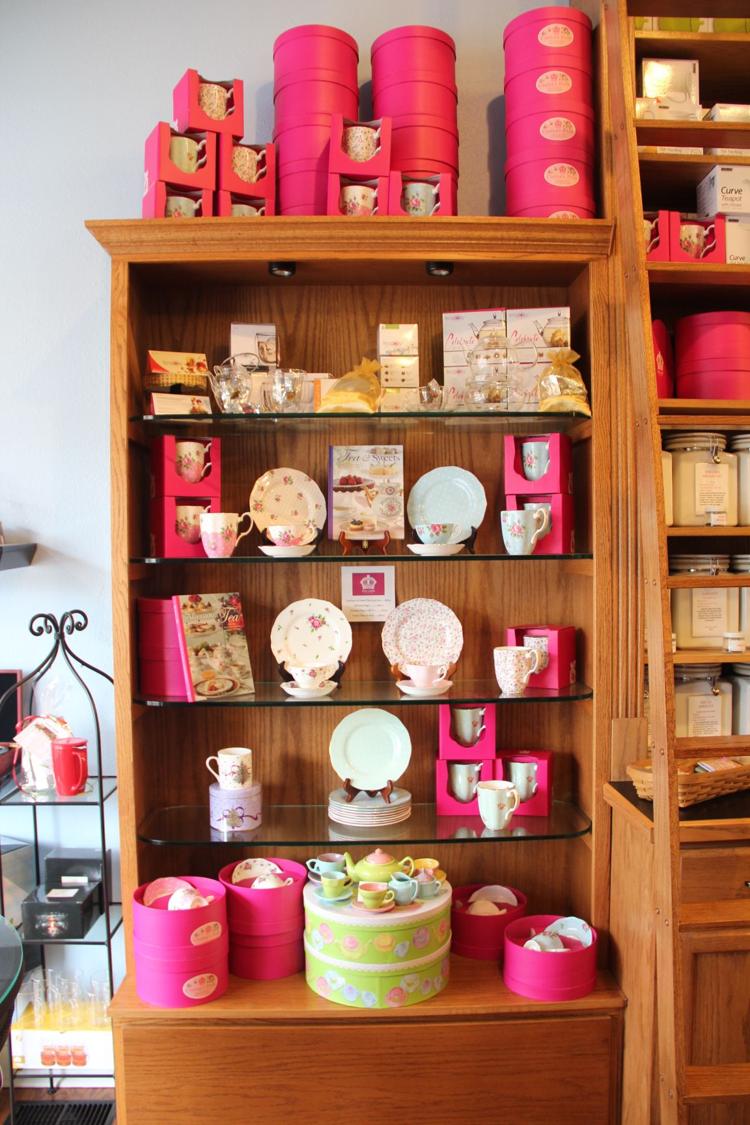 "Anything that green has to be good for you," laughs Robertson, who offers classes on matcha, tea basics and seasonal teas. For corporate lunch and learn groups, Stacie teaches a program called "Tea and Your Body," and every season she offers a five-course "Afternoon Tea." The Tea menu includes a scone, soup, sandwich, tart and dessert, each paired with the perfect complement of tea. The next Afternoon Tea is scheduled for Sat., Feb. 13 (see teamarketonline.com for more details).
Gift givers will find plenty to choose from, including tea pots and a wide variety of tea accessories as well as adorable tea samplers, including a holiday sampler perfect for Christmas. Gift certificates are also available, which can be applied to items in the store as well as Tea Market's classes.
Tea Market, 329 E 55th St., Crestwood Shops, Kansas City, Missouri, 816.822.9832, teamarketonline.com