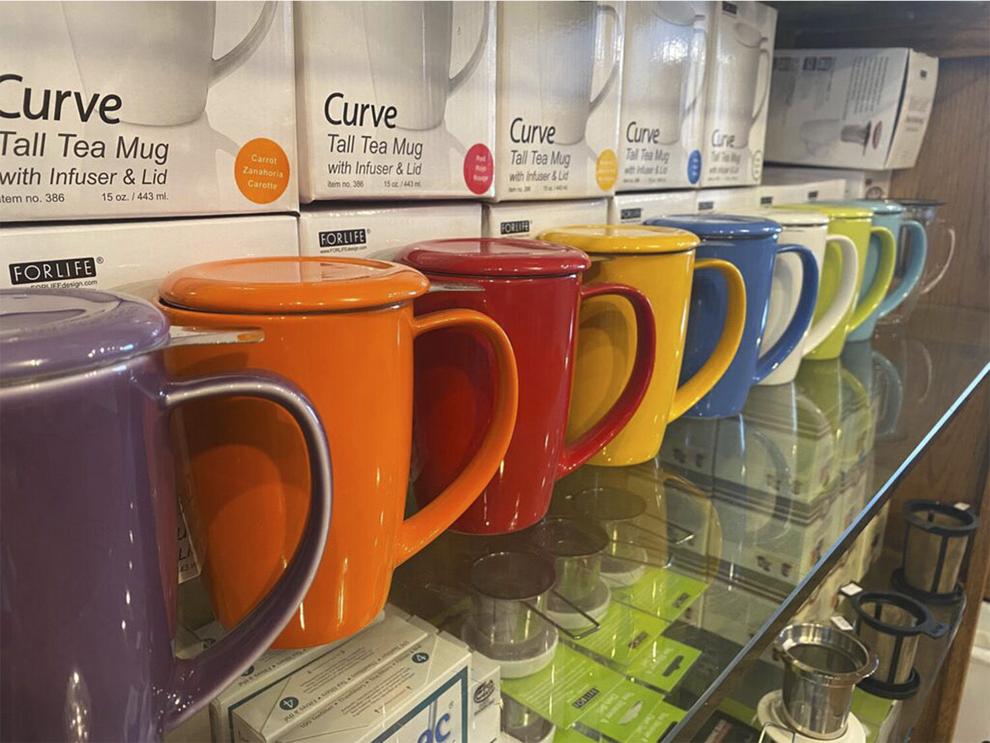 When Stacie Robertson founded Tea Market in Kansas City, Missouri, in 2002, she had one goal in mind – sharing her love of tea with anyone with a heart to listen. For 18 years, Tea Market has been known as "the Tea Shop with the heart of a teacher." Selling tea is one thing, creating a community of loyal tea lovers through unparalleled quality, demonstrations, tastings, patient listening and encouragement is quite another.   
These days their knowledge and expertise can be accessed simply through their YouTube channel, replete with how-to videos, drink demonstrations and tutorials on Matcha, Chai, "Tea Basics" and "What Isn't 'TEA,'" just to name a few. Their unique boxes of carefully curated teas and accoutrements resonate with consumers desiring to have exactly what they need to cultivate the rich tea life of their dreams. Unique gifts, tea samplers and subscription services ensure everyone can find their perfect "cup of tea" inside the quaint, yet elegant shop, nestled in the historic Crestwood Shops; a 102-year-old neighborhood center or online at teamarket.com.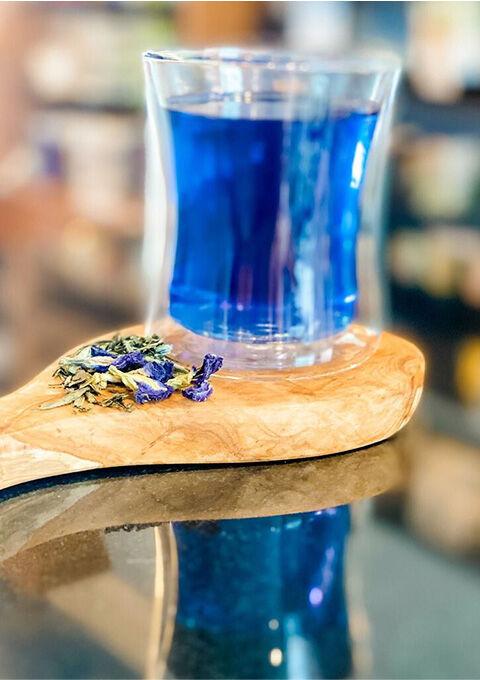 Freshness ultimately makes the difference. Sure, anyone can run to their local grocery store and pick up a box of old and stale "sleepytime" or "breakfast" tea to warm up in your microwave. But Tea Market knows that tea is personal. They offer over 100 teas and everything you need to create your customized tea experience. 
Order a hand-crafted tea-to-go from their precision Tea Bar. Select teas you can buy by the ounce from their vast array of unique house blends, custom-curated blends, rare true leaf selections and classic favorites, as well as wellness teas and on-trend whole leaf offerings you won't find anywhere else. Carry them home in stainless steel medical grade tins that not only protect the freshness of the tea, but save you 10 percent when you bring them back to refill. They love that zero waste packaging thing, and some customers have been refilling the same tins for almost two decades with fresh, delicious tea. 
Gone are the "tea and crumpets" or "pinkies up" ideas of the past. Modern tea novices and tea experts alike will find much to appreciate at this delightful tea boutique in Kansas City. The team at Tea Market is all about a lifestyle of health and wellness. In addition to teas, they also offer healing herbs, beneficial essential oils and are quick to share information on the myriad of health benefits that come with being a tea drinker. On their website, Tea Market offers many educational videos and how-to steeping instructions for every tea listed and described on their simple-to-use website.
Owner Stacie Robertson is a Specialty Tea Institute certified Tea Specialist and also a Certified Holistic Health Coach. Obsessed with the health benefits of tea, she sincerely believes tea can play an important role in managing a healthy diet. "Tea has zero calories, if you're looking for something delicious to drink that is good for you and helps support healthy weight management, it's tea," says Stacie. By crowding out sodas, juices, energy drinks, sweetened coffees and other high-calorie beverages, she believes one can achieve health gains and weight loss by switching to tea. To further enhance health, tea also provides high levels of antioxidants to support the immune system and has anti-viral and anti-inflammatory properties that aid in everything from digestion to oral health.
"It's wonderful to be involved in something that has no downsides," said Robertson.
Tea Market offers unique gift ideas – their infusing mugs and tea samplers are most popular. Tea Boxes like the Iced Tea box that comes with an iced tea maker and five hand-picked teas are a perfect way try something new. Their brand new care package is for anyone adapting to the "new normal." Fun packages with real solutions are on the menu at Tea Market, as Stacie Robertson believes in "tea to the rescue!"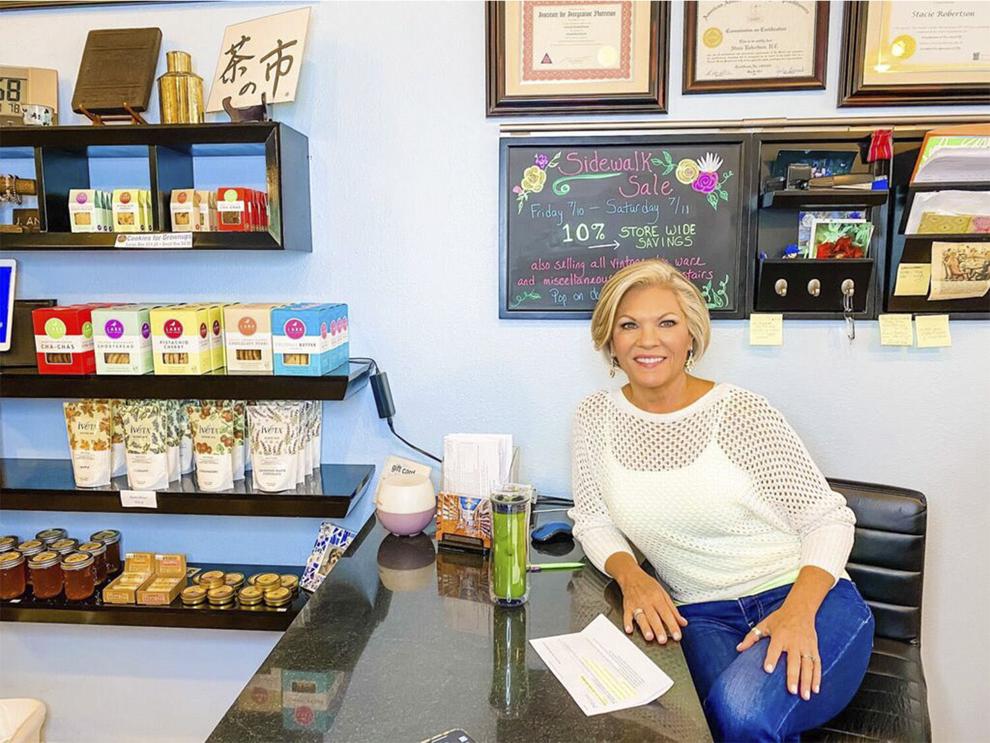 Right now, customers can shop online, in store or by phone for curbside delivery. "We never closed," Robertson said about the recent COVID-19 pandemic. "And we'll continue to offer curbside pickup for as long as customers request it."
If you're trying tea for the first time, go to their website and pick a sampler to help you find the flavors that are just right for you. Tea Market is a woman-owned, small business in the heart of Kansas City and offers an experience of tea to please any palate.
Tea Market, 329 E 55th St., Kansas City, Missouri, 64113; 816.822.9832, teamarket.com