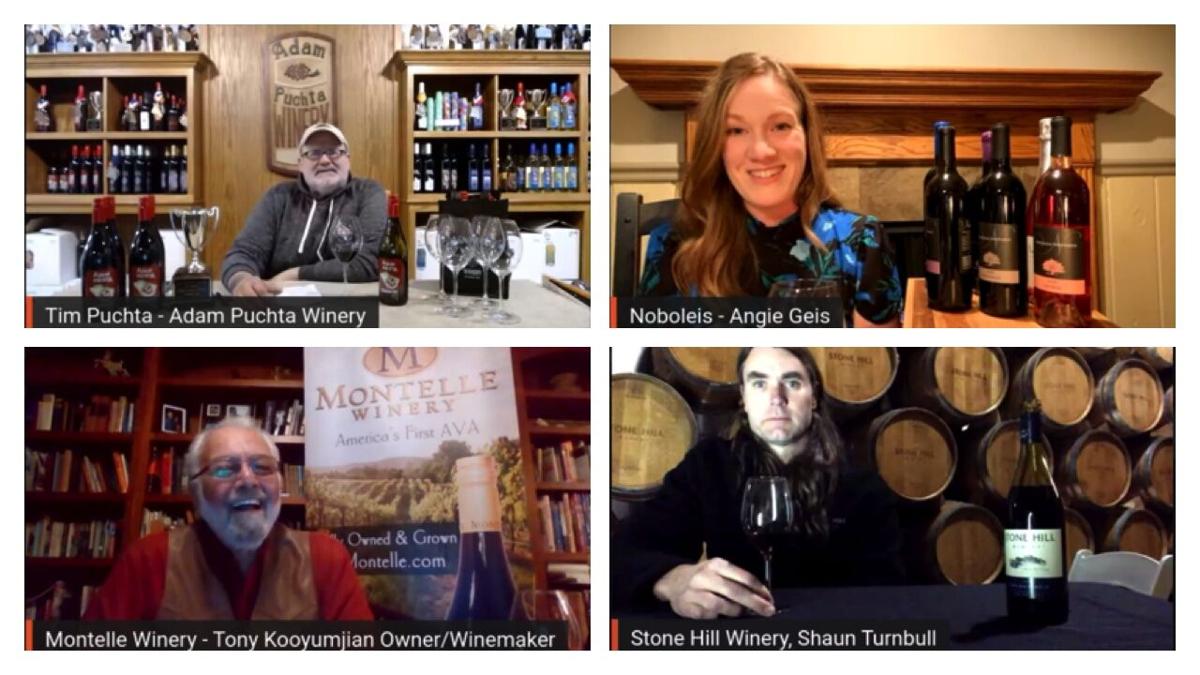 Watch these highlights as Feast Magazine Feast publisher Cat Neville leads a tasting and discussion with winemakers and experts. The first of our three installments was sponsored by Missouri Wines and featured Chambourcin, the perfect wine to pair with your Thanksgiving turkey and holiday feasts.  Also be sure to get tickets for our Jan. 28 tasting, featuring Nortons.
Featured wines included: Adam Puchta Winery, Montelle Winery, Noboleis Vineyards and Stone Hill Winery. You can see the entire discussion here.
---
Adam Puchta hits the right notes with Situation Red
Tony Kooyumjian discusses the musical inspiration behind this dry creation.
---
Noboleis Vineyards shares one of the most exciting aspects of wine drinking
Angie Geis of Noboleis shares her passion about how wine evolves as it ages and explains the many uses of her Chambourcin as she pours a glass with Cat Neville.
---
Montelle delivers a one-of-a-kind wine from a one-of-a-kind region
Tony Kooyumjian tells Cat how the Augusta region has a leg up on Napa or Sonoma when it comes to wine history and uniqueness as they shared Montelle's Chambourcin.
---
Stone Hill winery shares the magic behind a great blend
Shaun Turnbull explains to Cat Neville how he uses the barrel as a spice rack.
---
Raise a glass with Feast Publisher Cat Neville as she leads a tasting and discussion with winemakers and experts. The second of our three installments will feature Nortons on Jan. 28, 2021.
Purchase your ticket today to receive a wine kit with full bottles of wine and delicious wine-paired snacks delivered directly to your home so you can uncork, swirl, sniff and sip along during the hour-long event.
Tickets are available for each individual program or as a bundle to include our third and final installment in April featuring Vignoles. 
It's the perfect holiday gift, and orders are limited!
Note: Due to delivery restrictions in the state of Illinois, this event is exclusive to specific Missouri zip codes.
-
-
-
-
-
-