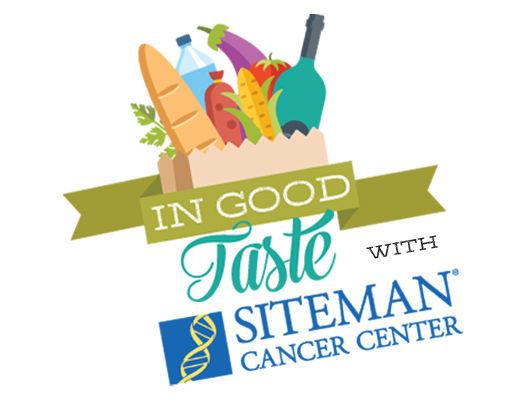 When we think about superfoods — a relatively modern word used to describe foods known for their sky-high nutritional benefits — we often think of fruits or vegetables that are trendy or exotic in some way, like açaí berries or kale. Though beans do not enjoy as much time in the spotlight, they absolutely should: From lima beans to soybeans to kidney beans, they bring loads of antioxidants, vitamins, fiber and protein. Better still, they're cheap and widely available. "Beans are an unsung everyday superfood," says Dr. Yikyung Park, a researcher for Siteman Cancer Center at Barnes-Jewish Hospital and Washington University School of Medicine. "Beans pull double duty as part of both the protein and vegetable food groups. This makes them a great, protein-packed option for a plant-based diet."
Dr. Yikyung Park, Washington University associate professor of surgery at Siteman Cancer Center. Photo provided by Siteman Cancer Center
Perhaps no other way of cooking and eating takes better advantage of the wide variety of beans' size, shape, color, texture and flavor than vegetarianism: Beans are mashed into black bean burger patties, fried into falafel, tossed into salads — all terrific meat-free options. "Limiting animal-based foods in your diet in general can lower your risk of colon cancer, prostate cancer and possibly breast cancer. Even if you don't go full vegetarian, a largely plant-based diet can also lower the risk of heart disease and diabetes," Dr. Park says.
Thanks to their high fiber content, adding beans to a meal will help you feel fuller for longer — and because they're generally low in fat, they do so without adding a lot of excess calories. Beans can help a healthy microbiome flourish in your gut. Speaking of, beans' reputation as a "musical fruit" does have scientific merit: Many beans contain a certain kind of carbohydrate that can cause gas. One way to lessen this side effect is buying dry beans and cooking them low and slow. Or you can gradually introduce them to your diet so the gut has time to adjust. Drinking plenty of water also helps ease the transition. As for using dry beans versus canned or frozen, Dr. Park says the latter are fine, "but try to stay away from the sugary baked bean varieties and opt for beans with no added sodium."
---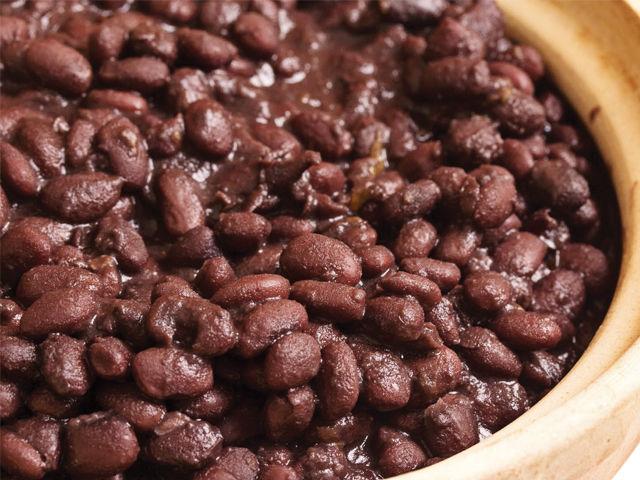 Black Beans
Rule of thumb says the darker the veg, the greater its nutritional value: Spinach brings more health benefits than iceberg lettuce, for example. The same concept is true for beans, so it follows that black beans hold the top spot for health. Just one cup of them can account for more than half of the recommended daily amount of folate and fiber, and a third of total protein. Plus they are full of antioxidants, which work to clean up toxins in the body. Black bean patties make tasty stand-ins for ground beef burgers, and the beans can take the place of steak in tacos and burritos — both great ways to reduce red meat consumption.
---
Cannellini Beans
Along with navy beans, baby lima beans and Great Northern beans, cannellinis are part of the white bean family — and yes, they all can be swapped for one another in recipes. The largest and meatiest of all white beans, cannellinis are perfect for main dishes. They hold up well to cooking while adding a nutty flavor and creamy texture to stews, skillets, casseroles and pasta. Cannellini beans are low in calories but high in fiber, antioxidants and protein, effectively making meals more filling without taking a toll on the waistline.
---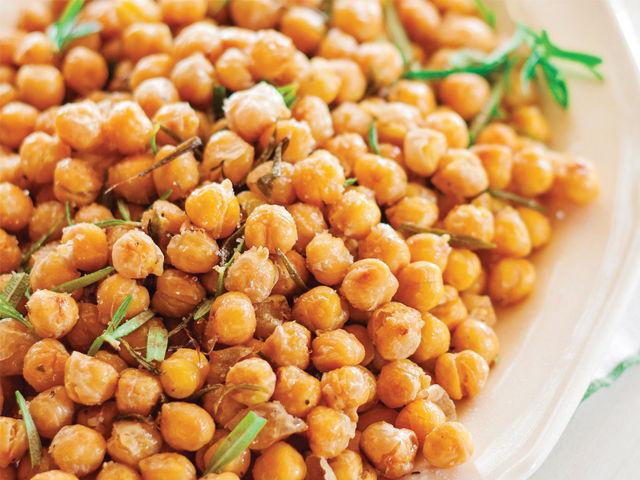 Garbanzo Beans
The best-known alias for garbanzo beans is chickpeas, but because they pop up in cuisines from Middle Eastern to South Asian to Trinidadian to Italian, they've acquired lots of names along the way, including Bengal gram, ceci and Egyptian pea — a reflection of just how central this legume is to cooking traditions all over the world. Nutty and packed with loads of fiber and protein, garbanzos are incredibly versatile: Toss them whole into salads, blend them into hummus or roast them to a crisp for an addictively crunchy snack.
---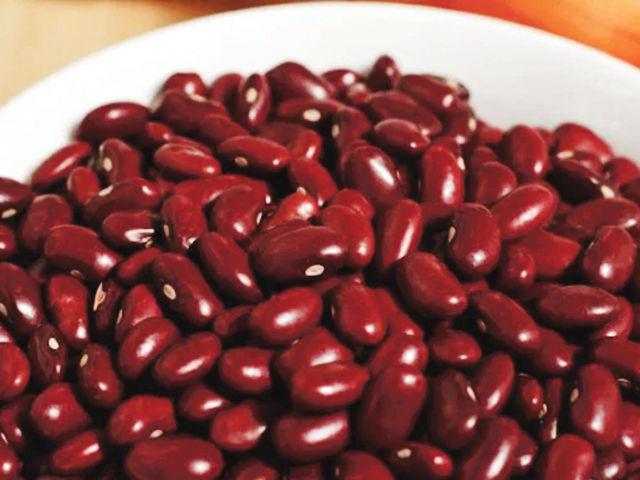 Kidney Beans
Though chili diehards can argue for hours about whether beans belong in the dish at all (Northerners tend to say yes while Southerners say nah), there is one indisputable fact about kidney beans: They contain nearly as many antioxidants as blueberries. They are also low in fat, high in fiber and may reduce the risk of heart disease, diabetes and certain cancers. If buying raw kidney beans, remember that that FDA recommends boiling them for 30 minutes before eating to remove their naturally occurring toxins.
---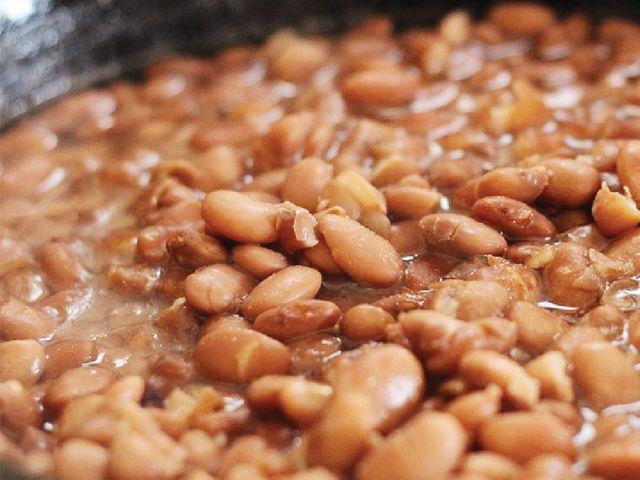 Pinto Beans
Refried beans is the first pinto-centric dish most people think of, but it's not  known for its health merits. However, a little extra prep work transforms so-so canned beans into a superstar side dish. Soak dry pinto beans overnight, then stew all day in a slow cooker along with garlic, onion and a ham hock for a dish that is heavy where it counts — on the fiber, protein and flavor — and light on excess fat and sodium. 

In Good Taste is brought to you in partnership with Siteman Cancer Center. Watch for more healthy, seasonal cooking ideas each month.